Despite a dispiriting forecast (impossible Friday, miserable Saturday and slightly less miserable Sunday) this turned out to be a productive meet with people arriving at different times from all directions and lots of hills done.
Neil and I came in from Tulloch by train on a lovely Thursday evening, thinking that this was maybe all we would see the hills this weekend.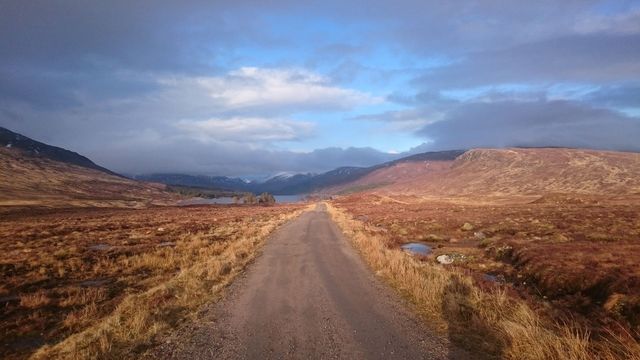 We were joined on Friday morning by Mark (arriving on the sleeper) and Tom and Debbie coming down from Tulloch. Our original plan had been to head for the far end of Loch Ossian but we shelved this due to the dire weather and decided to go for the nearer Carn Dearg and Sgor Gaibhre. Poor visibility and high winds made this a challenging day; on the first summit in particular, it was hard to stay upright.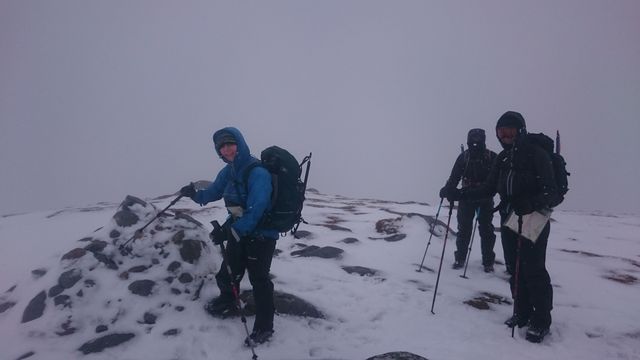 Sgor Gaibhre - after which we quickly bailed out
We arrived back at the hostel, where Guy and Lesley were attempting to dry out their gear, having camped for two nights on the trip in from Dalwhinnie over Ben Alder. Caroline (via Tulloch), Albert (from Glasgow) and Raymond (via Rannoch) had also arrived by train by this time. We were joined later by Carlos and Jim.
Saturday turned out to be a fine day with light winds and, by midday, clear tops and sunshine. Tom, Debbie, Neil and I reverted to Plan A (Mark's plan actually) and cycled to the end of the Loch and up a new track to a new dam, from where we ascended Beinn Eibhinn, Aonach Beag and Geal Charn.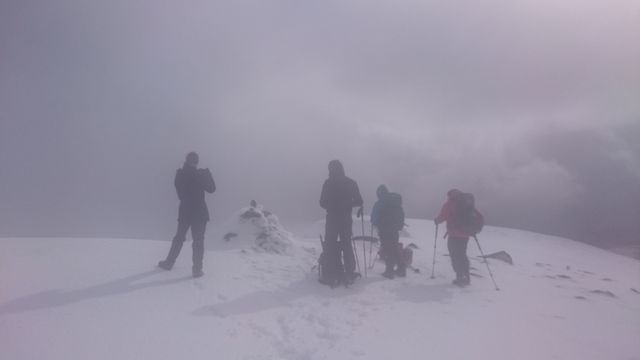 Summit of Beinn Eibhinn
The descent from BE was particularly "exciting" and we were glad of our ice axes. The narrow ridge up to AB also required some concentration but our last two summits were reached in glorious sunshine with great views to the Cairngorms and, indeed, all around.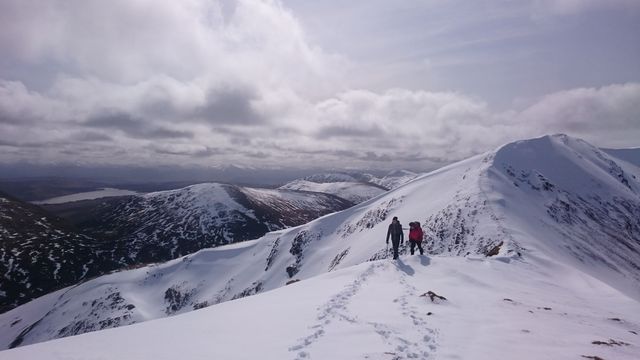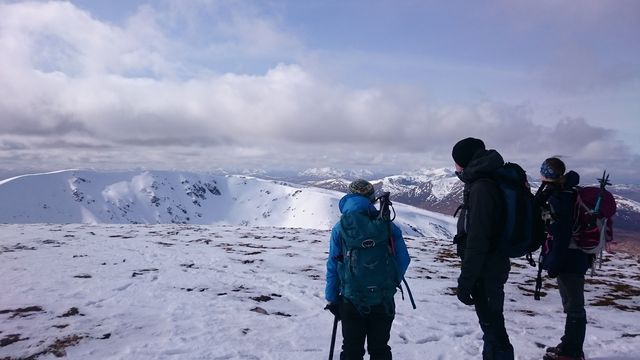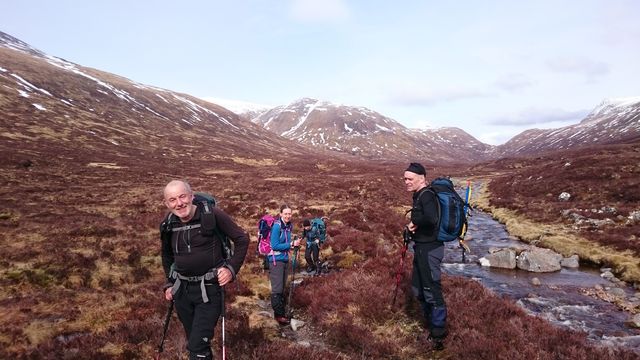 The very long walk out
We also looked back at Carn Dearg and Sgor Gaibhre, and thought how much more enjoyable they would be today for Carolyn, Albert, and Lesley. Raymond and Marco (Italian PhD student also staying at YH) headed for Beinn a Bhric and Leum Uillem.
We celebrated the day's efforts with an excellent meal at the Corrour Station House restaurant.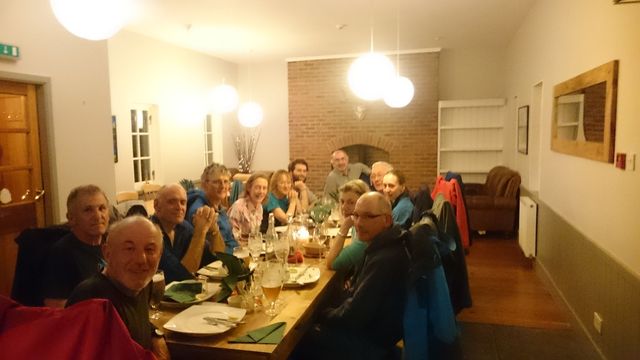 On Sunday, the hills were shrouded in cloud, but Mark and Debbie were away early on bikes, Debbie to cycle out and to climb Stob Coire Sgriodan and Chno Dearg (aka "the ones with the cows"), and Mark to "have a look at the Grey Corries" before catching the sleeper south again.
Neil, Tom, Carlos and I were delighted to have a short stroll up Beinn na Lap and be back in time for a cuppa at the YH followed by refreshments once again at the Station House.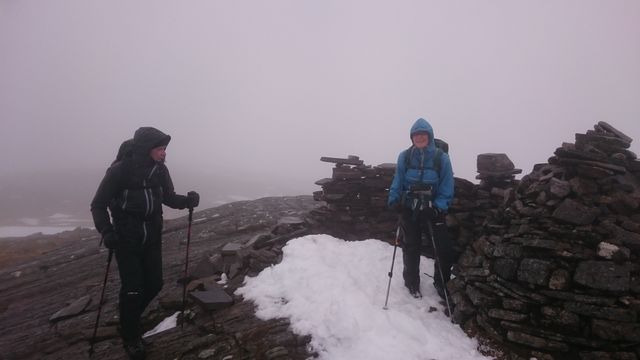 Many hills, lots of weather, an amazing setting (although, disappointingly, no stags in the kitchen).