A Day Meet to the Braemar area on Sunday 16th April 2017 saw an attendance of 17 (16 members and one guest). Six left Aberdeen on Easter Sunday in the minibus collecting others (and a couple of planks ! ! !) on the way over to Baddoch where a President's Party of eight set off for An Socach.
An Socach East Top from Socach Mor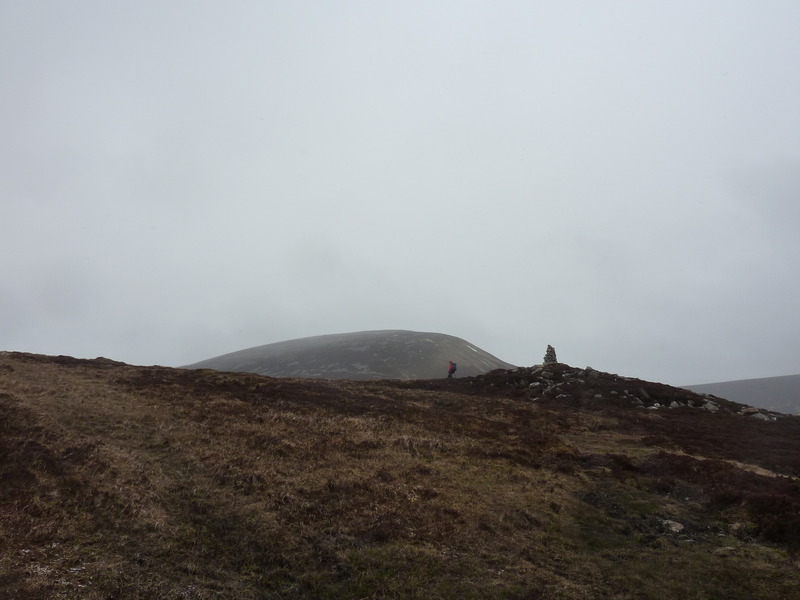 Weather wise it was a funny old day with even the weather forecasters not really knowing what was going to happen. We enjoyed a bit of everything (except bright sunshine) as we ascended to Socach Mor and then higher still onto the ridge where we were snowed on from time to time. Views came and went in the slow moving low cloud and mist but everyone seemed buoyant enough and the snowless summit of An Socach came quite quickly. For a couple in the party this was a new Munro which brought smiles to faces. Travel time from bus was 2 hours 47 mins.
On An Socach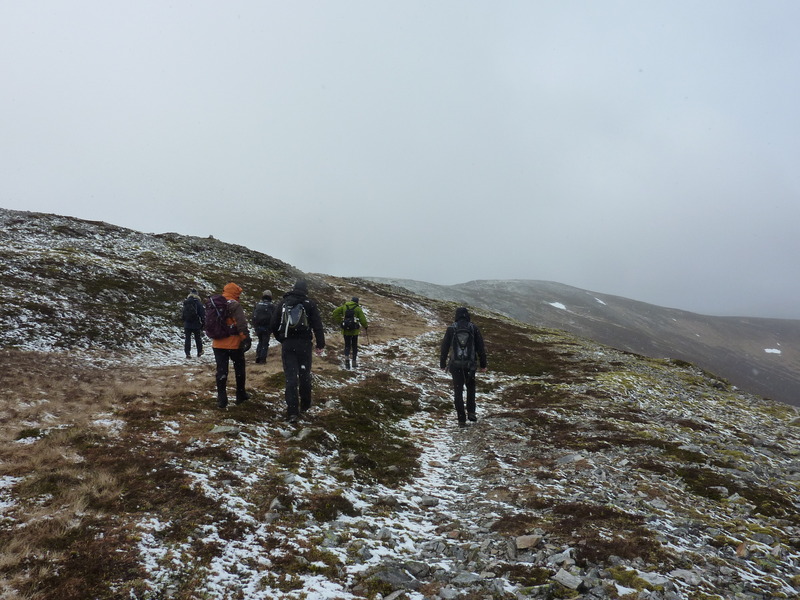 An Socach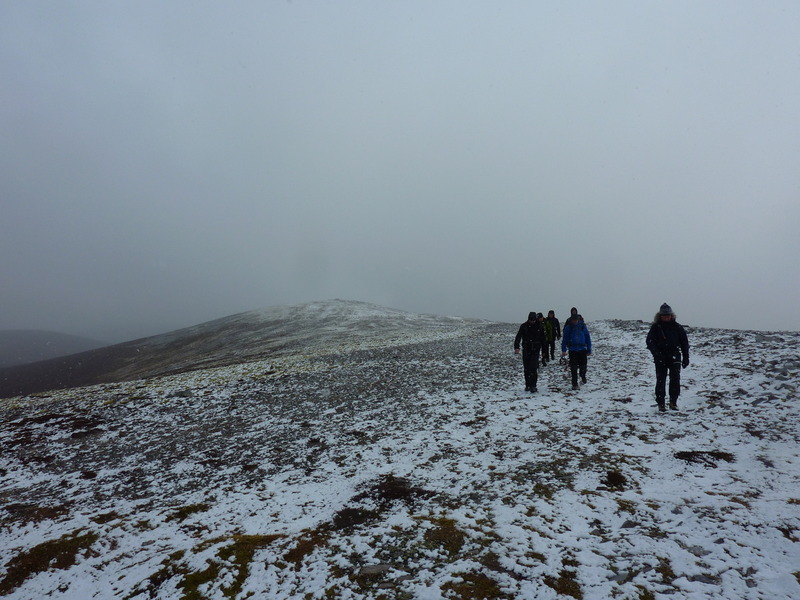 We did not lunch here but rather proceeded onwards and Northwards a bit over rock and then springy turf to a fine spot high on the snout of the hill overlooking Altanour and Glen Ey. It was a fine spot. We lunched here in heavy snow before a steepish (but easy) descent to the ruined Altanour Lodge where we met Gill and Richard who were sat inside the new enclosure patiently awaiting our arrival.
We (as a Club) had some business to attend to here (see photographs below)
Cairngorm Club at Altanour Wood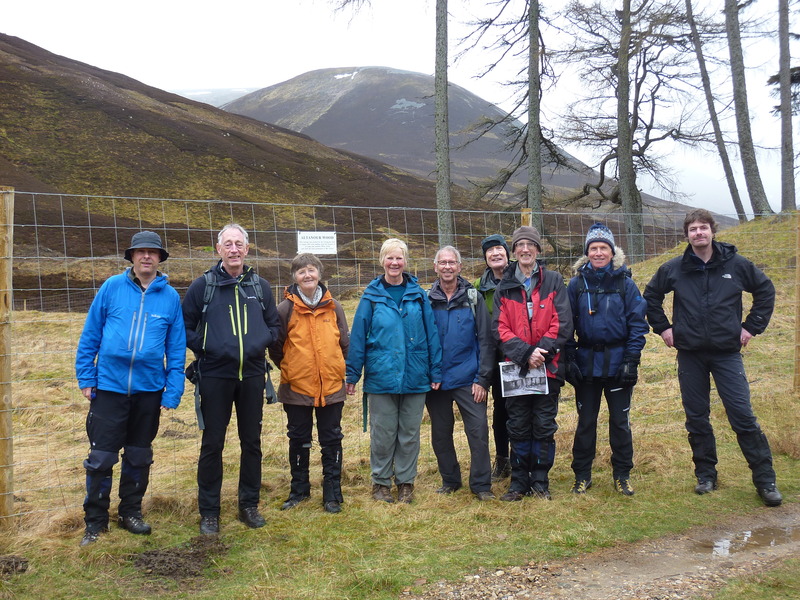 There's new signage up at "Willie's Wood"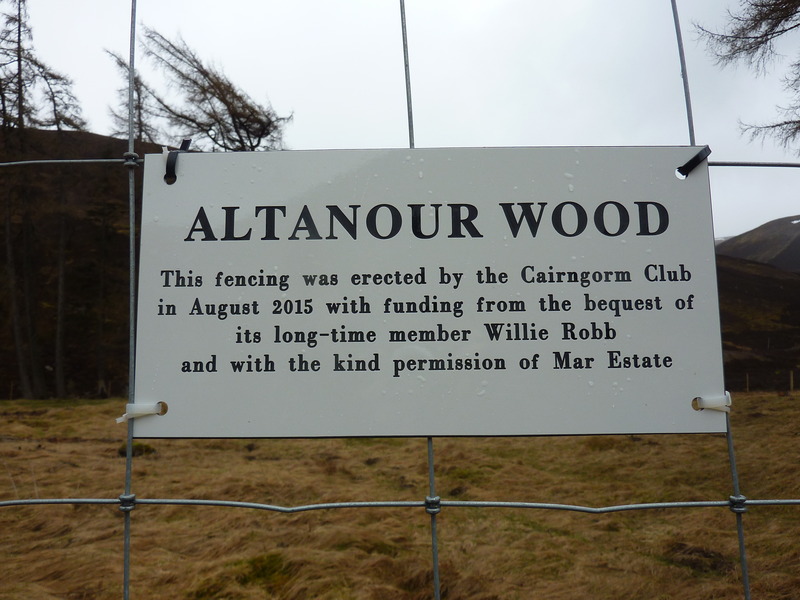 .....we dream of a beautiful and diverse wood on this site alive with birdsong, insects and beautiful flowers. If it takes 200 years for our dream to materialise... then so be it … and who knows … perhaps one day generations after us will talk of going for a walk in the woods of Glen Ey... wouldn't that be something special ? ? ?
Leaving Altanour after affixing signage to fencing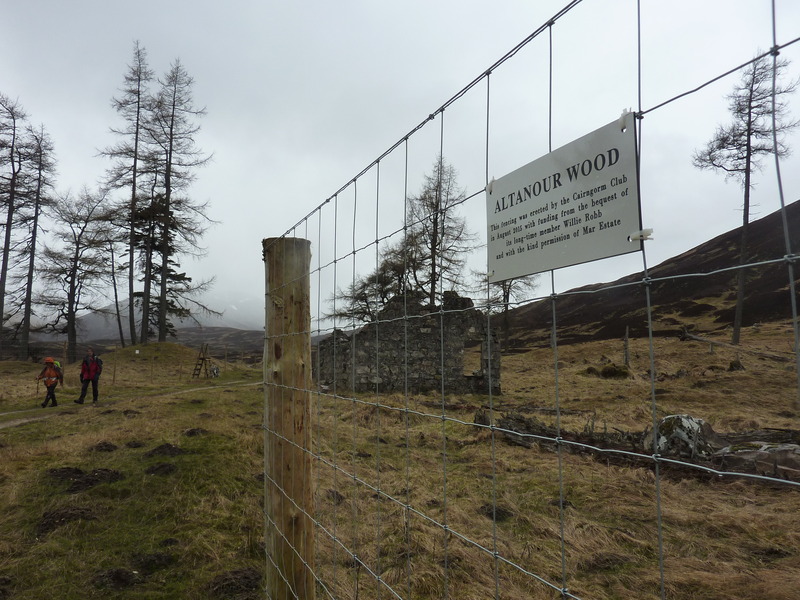 The weather improved somewhat as we proceeded on to Inverey.
Looking back up (a somewhat treeless and empty) Glen Ey towards Beinn Iutharn Mhor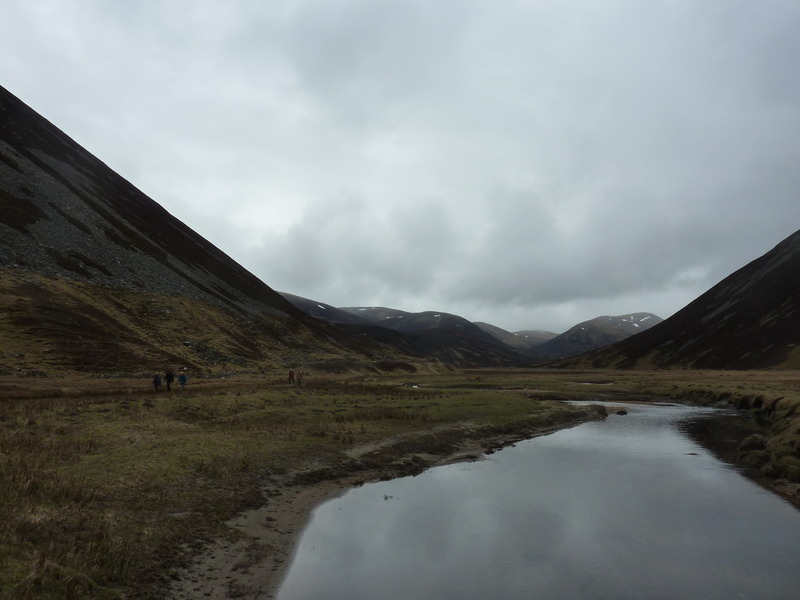 The President's Party visited both the Piper's Wood and the Colonel's bed whilst two set off "cross country" over uncharted hills for Braemar. We made for Muir which we reached around 16.20hrs... so a 7hr 20min day.
Above Inverey (nearing the end of our traverse)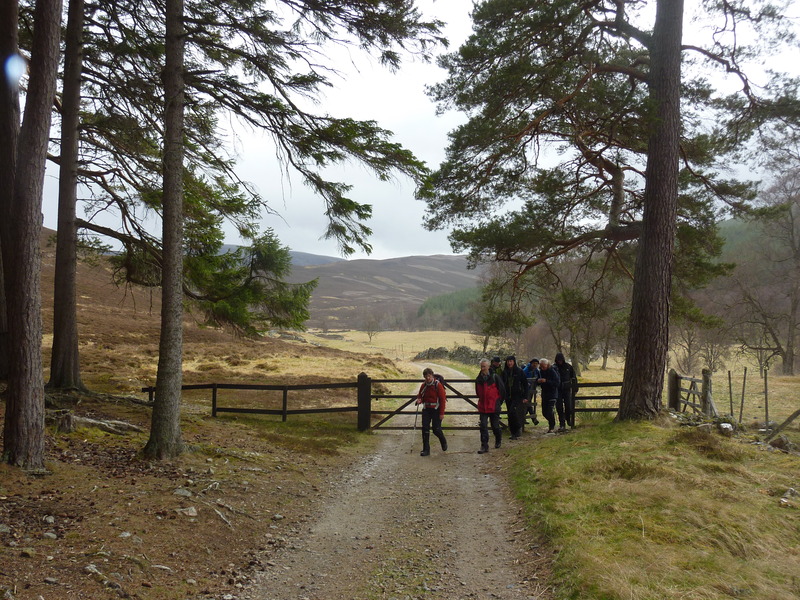 A quick wash and a change of clothes and we were soon in Braemar. Izzy joined us here after overnighting high on Ben Avon as did Robbie and Judy (though they were not up Ben Avon... or at least they did not let on if they were) Tea at the Golf Club was well worth waiting for and though we arrived back in Aberdeen a little later than expected ... this I attribute to a fine day out in splendid company.
For the record... Kees and Hazel ascended Morrone before making for Mar Lodge (which had an Open Day) and then Muir. Anne P was our splendid driver.