Bluebird weather, warm and sunny in the sunny valleys but a bit nippier up on the high plateau, but nobody complained of being cold.
Meet organiser - dressed for the conditions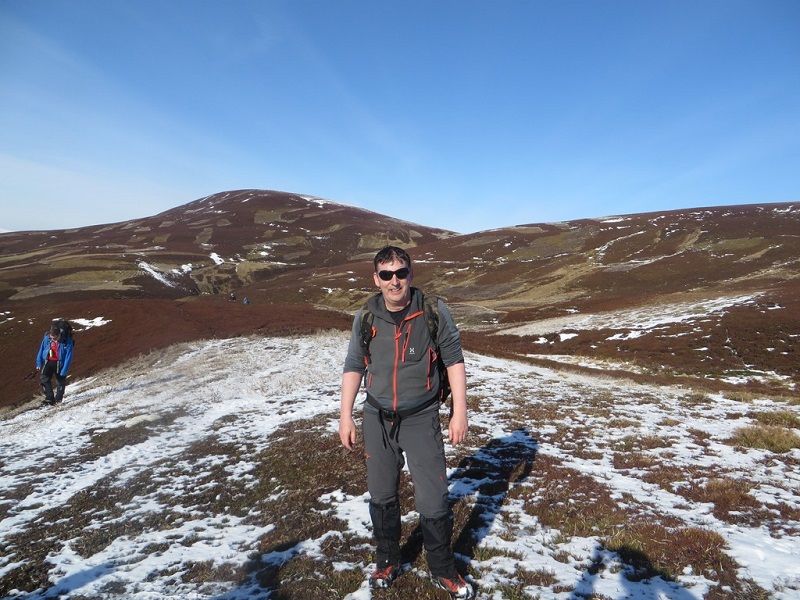 Thirteen set out to complete the walk, Ken T however, doubled back in order to carry out his driving duties so we would have a bus to meet with at Allargue
It was a very pleasant walk along the trails of Glen Avon and after some discussion we decided to take a turn up a very remote glen , possibly called Glen Feggie to gain access to the plateau.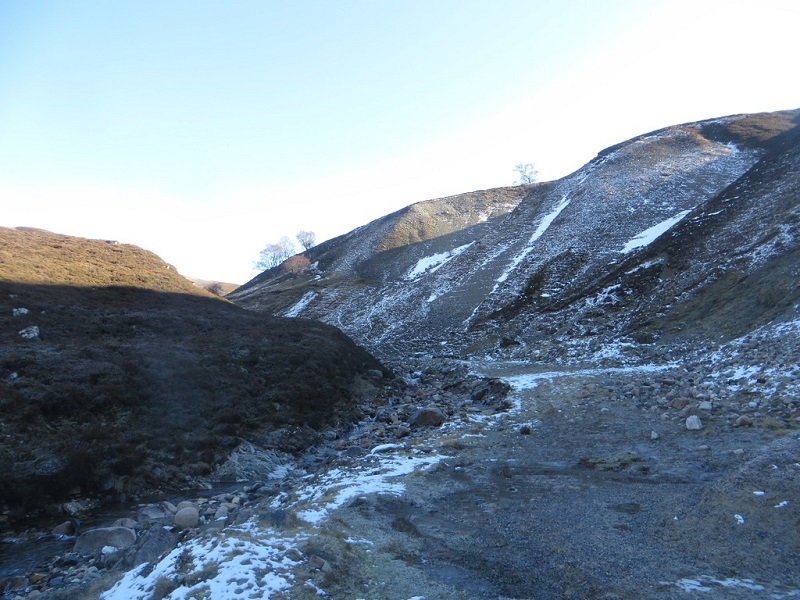 Not much snow here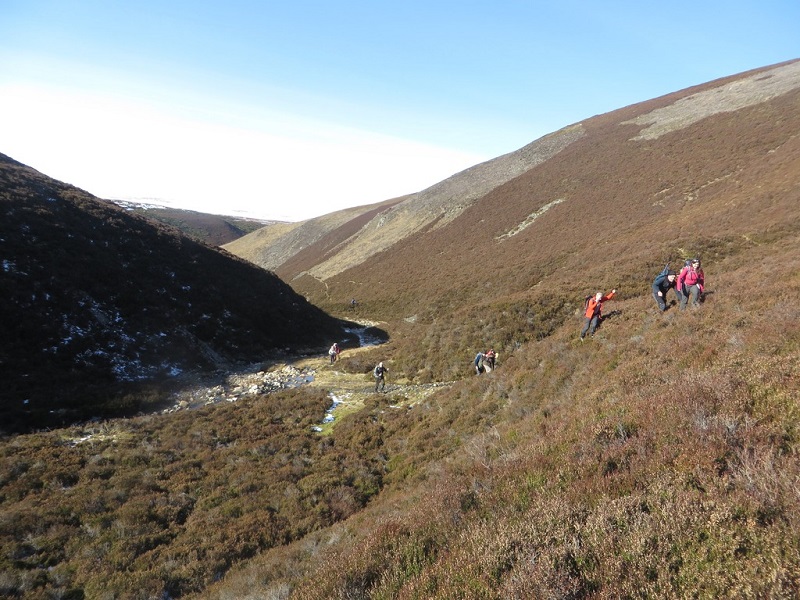 Topping out of this remote glen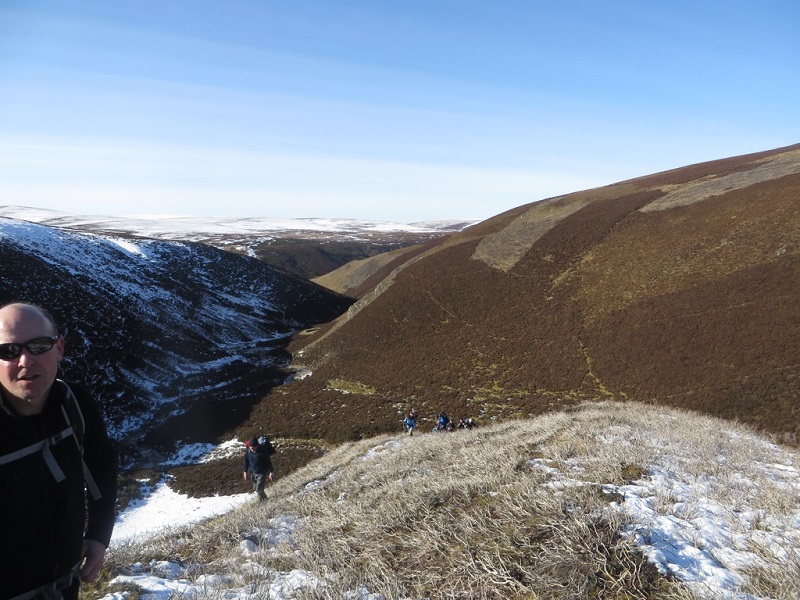 On the way we passed a ravine called 'The Eag'', certainly an area nobody had visited before.
The mysterious Eag reveals itself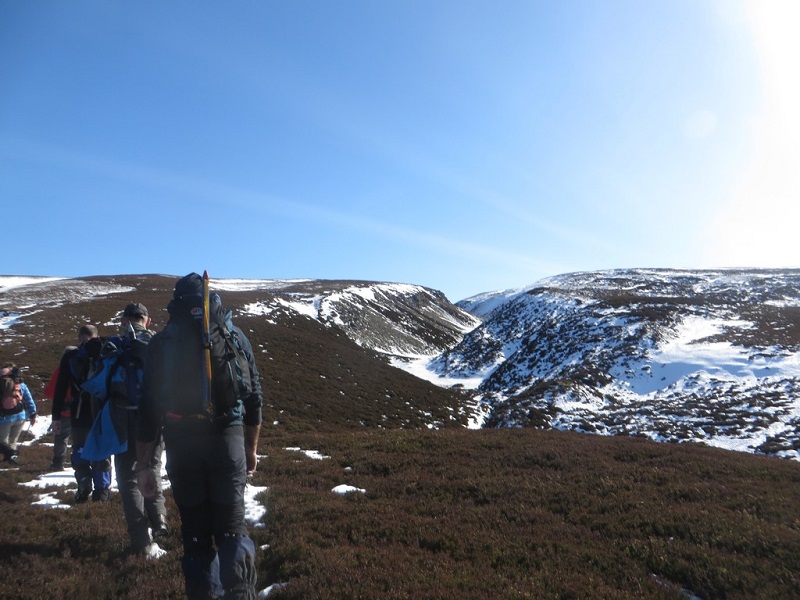 We then parted company with Ruth who decided to cut short the walk and head down to the valley
The going was very mixed, but not too arduous and we made our way up to Craig Veann
Ascending Craig Veann...looking back.....The views over to Ben Avon were amazing.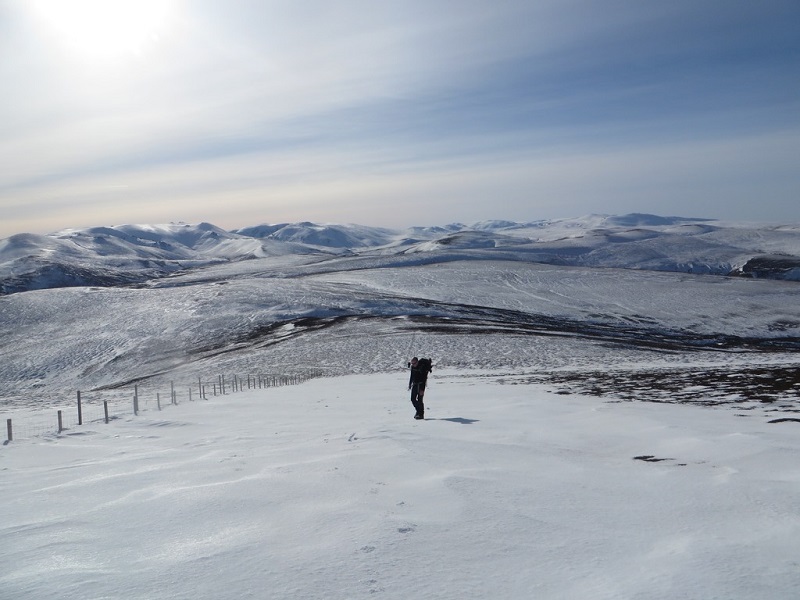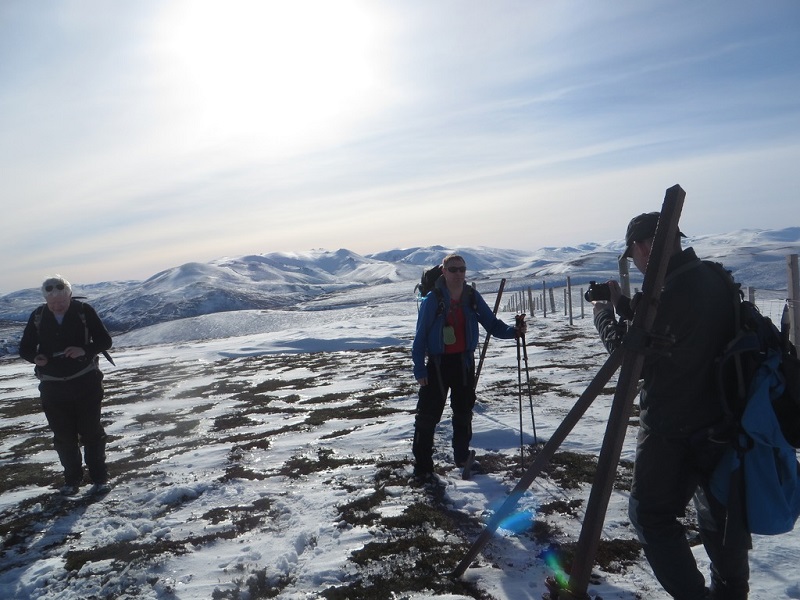 Cate looking relaxed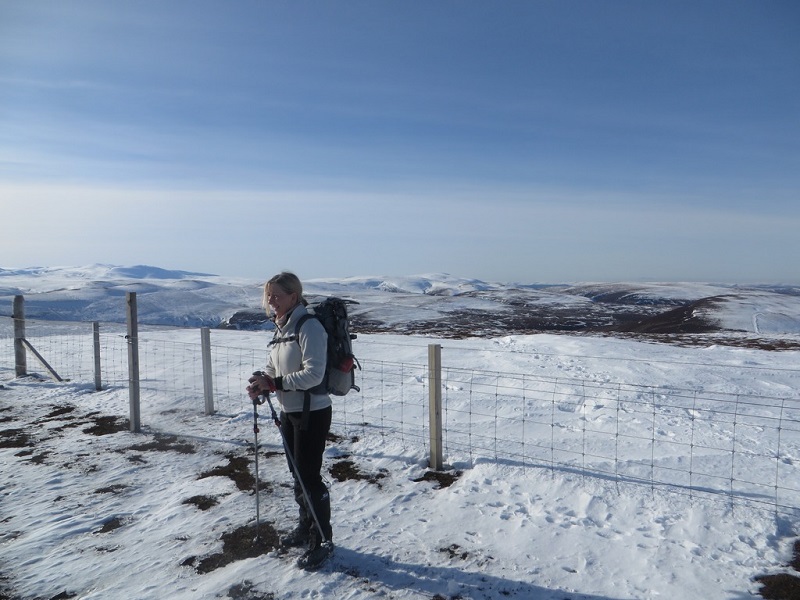 The electric fence followed the boundary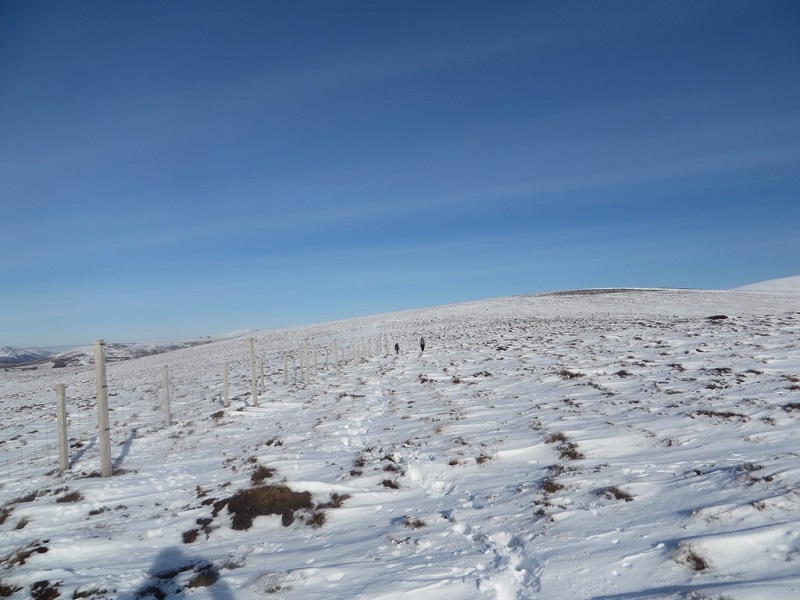 Ascending snow cover slopes of our Carn Ealasaid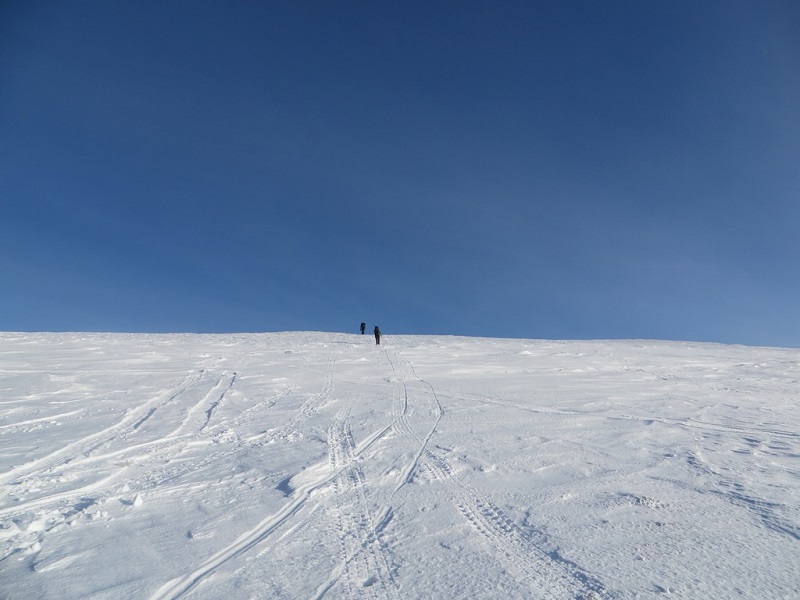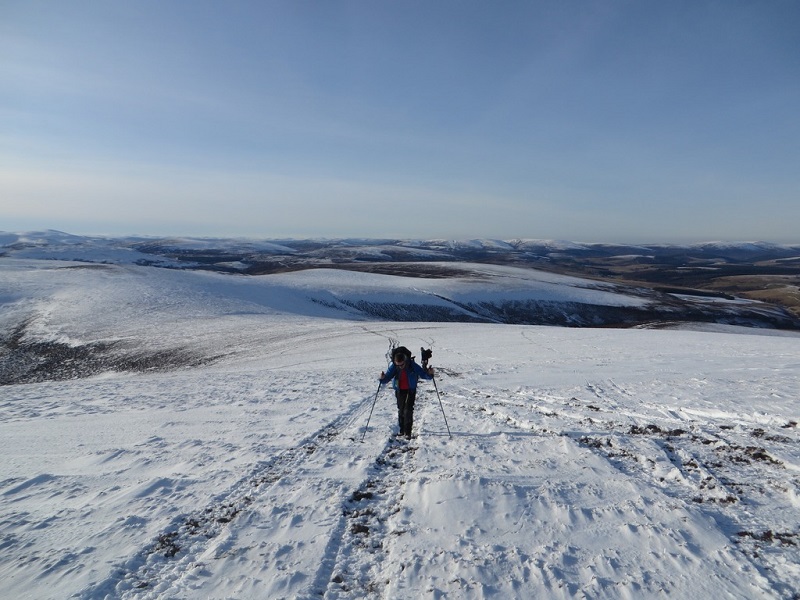 The very flat summit area of Carn Ealasaid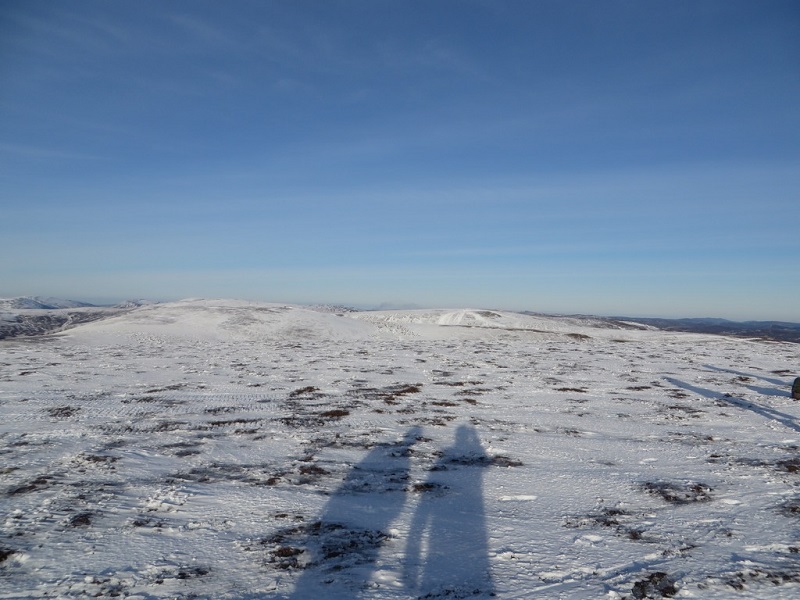 Some tired souls at the summit of Carn Ealasaid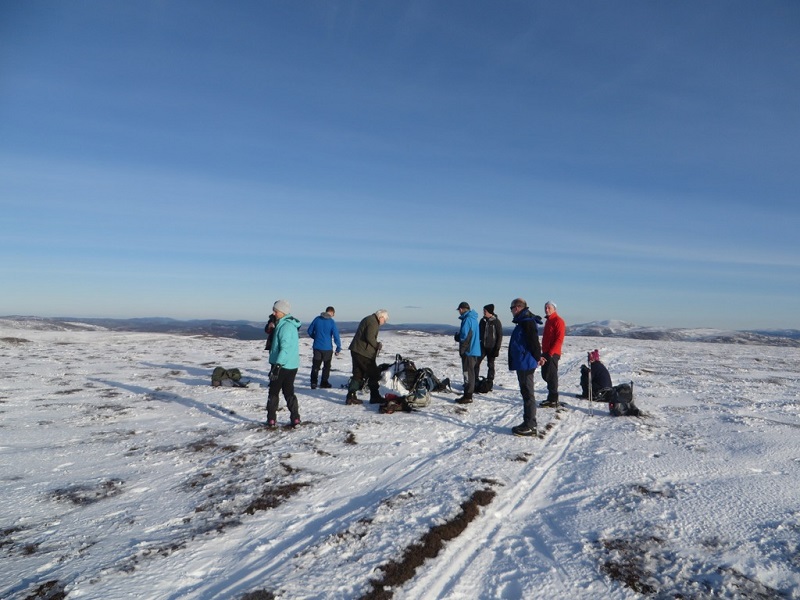 We ended the day with a nice drink at the Allargue Hotel.