Twenty-two people in total attended this weekend meet at Muir. On Friday night there were Eilidh, Ken and Lydi, Anne and Derek, Marj, Fiona, Ruth, Vicky, Donna, Grace, Hannah, Rosemary and Paul. They were joined on saturday by Kees and Hazel, Gordon, Derek and also attending the meal were Judy and Robbie and Norman and Betty.
On Saturday Ken and Lydia with Hannah ascended Sgor Mor from the Derry track and after crossing all the tops returned by way of the white bridge. Derek walked up the Linn. Anne went up Inverey and paid a visit to Piper's Wood. Eilidh went up Inverey before starting on the preparations for the evening. Vicky and Donna from Invercauld bridge did Carn an Sagairt Mor and on to do the Stuic.
Myself, Grace. Paul, Rosemary and Emily who we met in Braemar ascended Carn an Tuirc and Cairn of Claise from the west in Glen Clunie. It was a beautiful day, wall to wall blue skies and no wind apart from a very slight breeze on the tops. It was very icy underfoot and crampons were a must on the snow which was rock hard.
Starting from Glen Clunie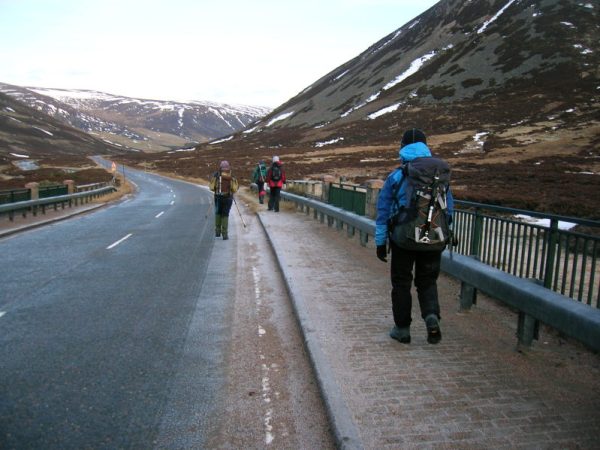 Getting kitted up with crampons which neither Grace or Rosemary had ever worn before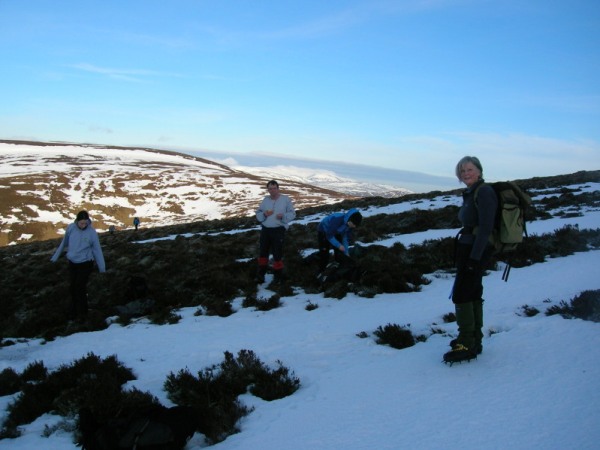 Beautiful views from the top of Carn an tuirc
On towards Cairn of Claise and with it warm in the sun we took of the crampons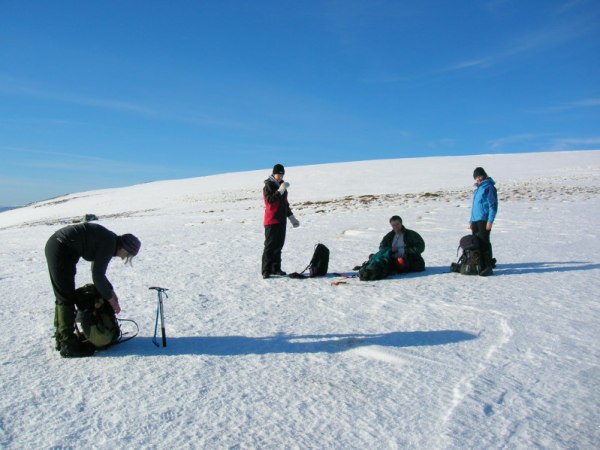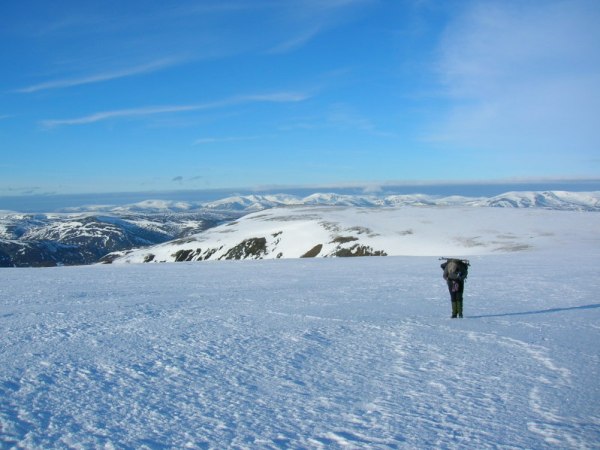 We met ski tourers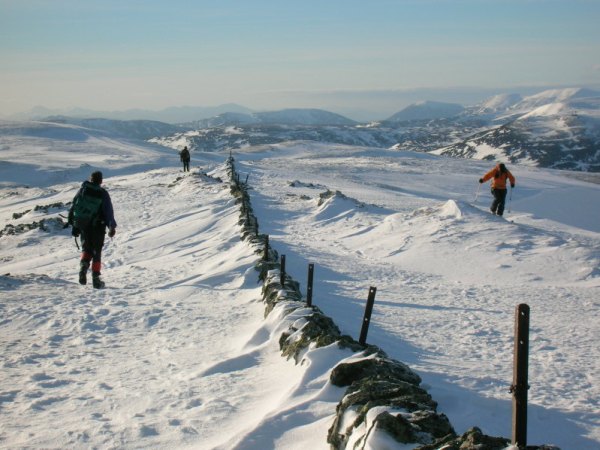 Dead mans footprints proved to be of interest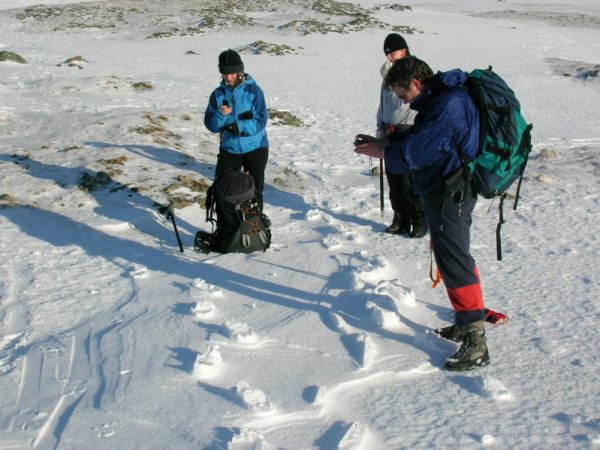 We headed around the ridge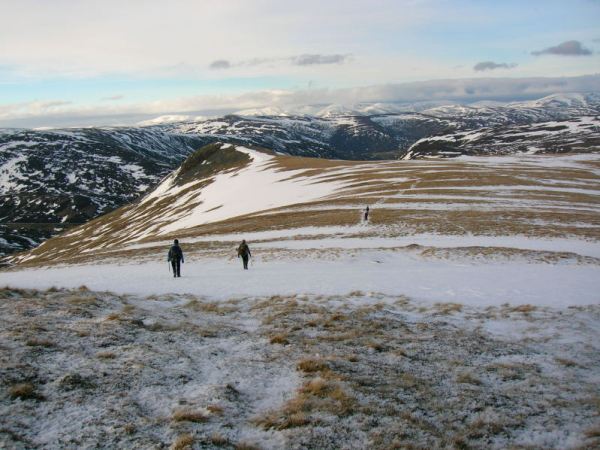 Debris from big slab avalanche which had happened previously was visible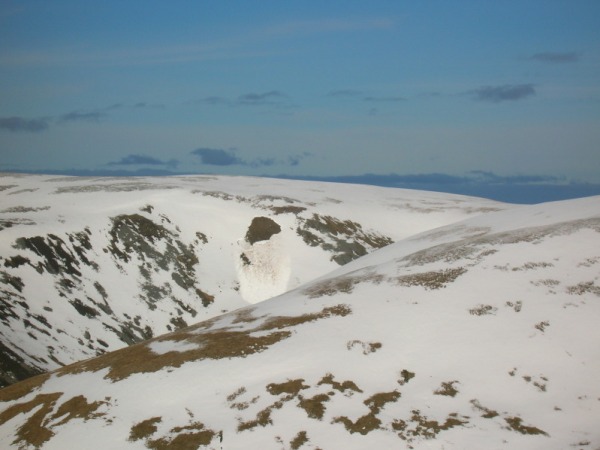 And after picking Derek Beverley up in Braemar we headed back to Muir and a lovely meal that Eilidh and friends had prepared for us.
Robbie piped the Haggis in.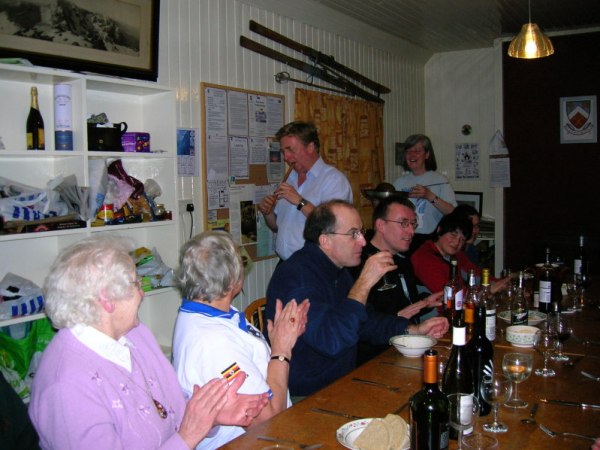 ………. and Anne 'murdered' it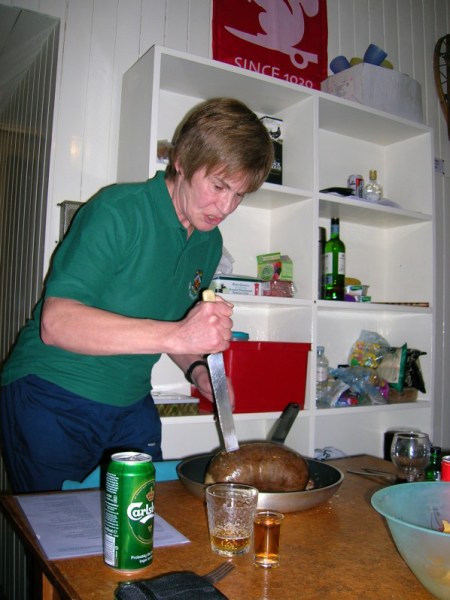 Ken toasted the lassies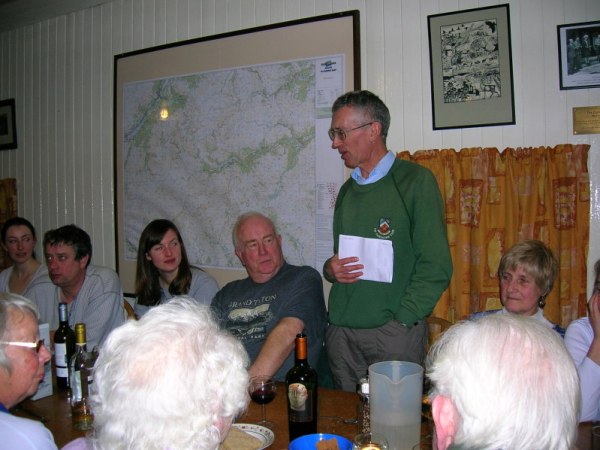 …….. and Ruth replied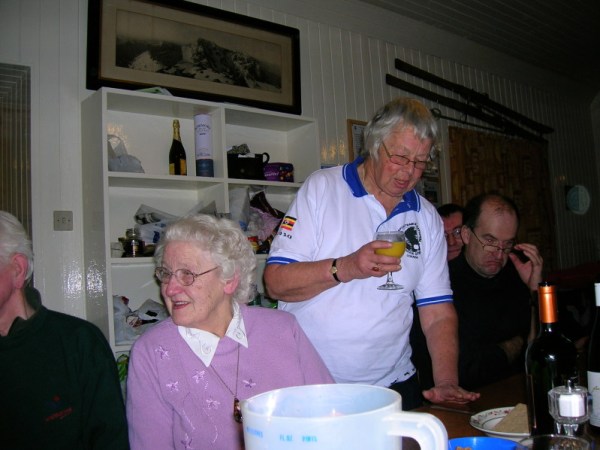 Robbie sang the Bard's songs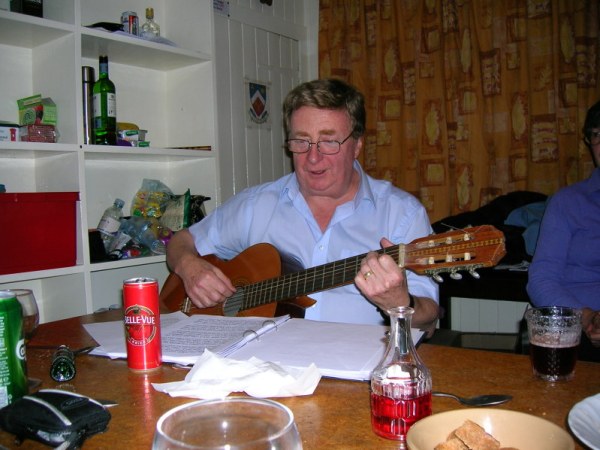 ………. and we all enjoyed a tipple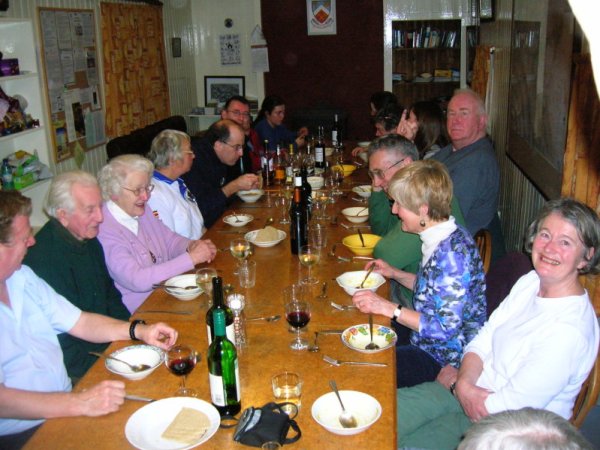 On Sunday Derek B headed off at a 'postie' hour to walk back to Braemar and his bus for Aberdeen. I think he had haggis for breakfast as did some others. After some tidying myself and Grace did Morrone on the way home.
A frozen Loch Callater in the distance.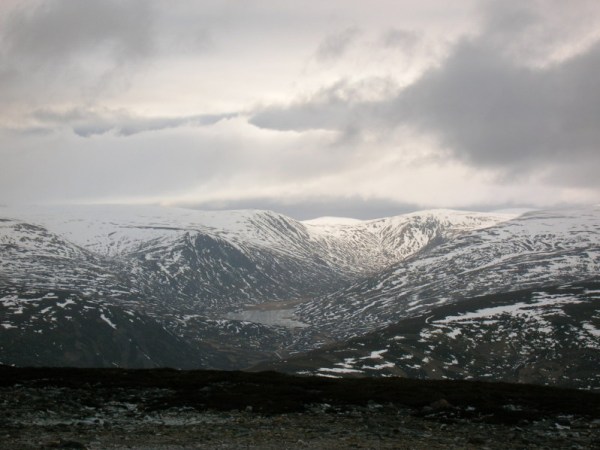 ….. and Braemar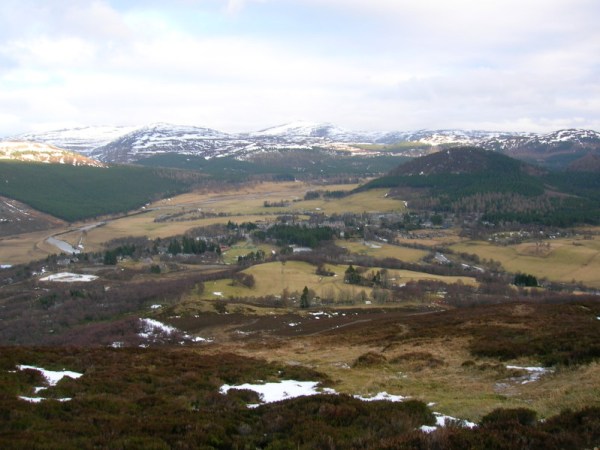 Ken and Hannah stacked logs and Derek repaired the stove which had played up a bit when we arrived. Well done Derek.
A huge thank-you to Eilidh who did so much to make this weekend a success.