The 8.30am start on Saturday slipped considerably, but that meant that Claire W, who arrived on Sat morning, had time for breakfast before we set off up Glen Ey with the aim of walking along the ridge to Morrone.
The team set off up Glen Ey: Gary, Sue M, Marj and Claire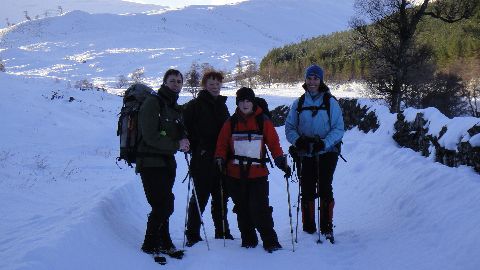 Glen Ey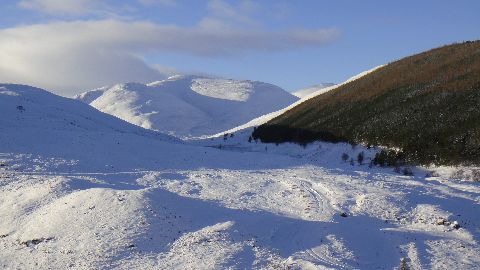 It was hard-going in the deep, soft snow, but the views over to the Cairngorms and up Glen Ey were magnificent.
Marj coming up to the ridge in deep snow.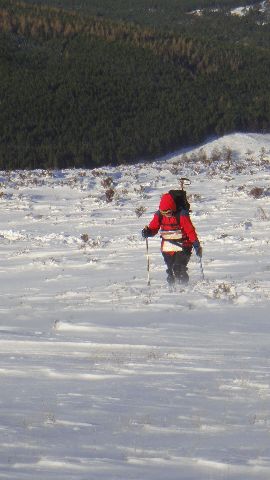 Claire (champion trail-breaker!) and Gary forge ahead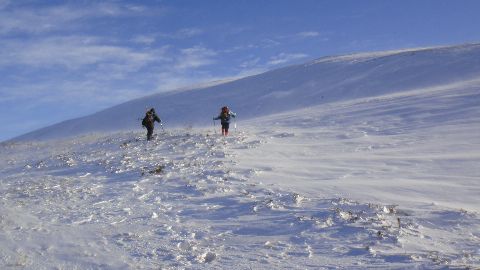 Looking down at a large herd of deer in Glen Ey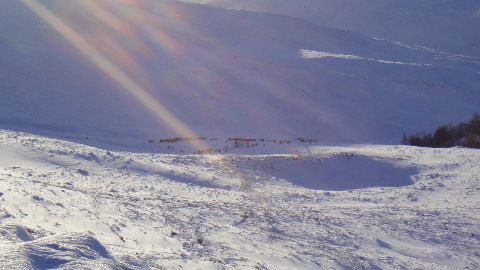 Once they got up on to the ridge, the walking was much easier, although it was also much windier.
Stop at Carn na Drochaide summit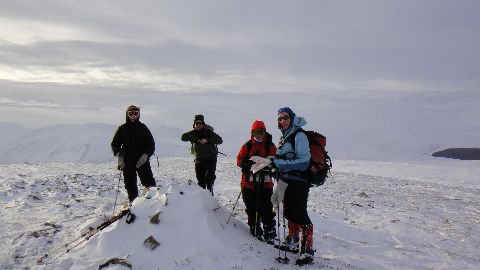 By now the Cairngorm plateau was in cloud and the view towards Glenshee was also shrouded.
The ridge ahead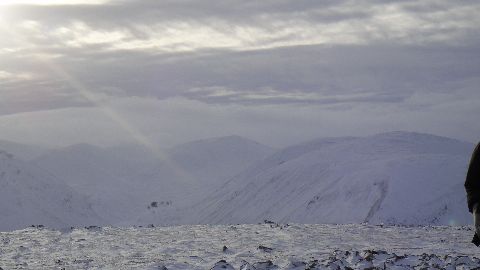 Various options were considered to shorten the day but it was decided to press on to Morrone. Along the ridge the views opened up again and Lochnagar became visible.
Lochnagar seen from the ridge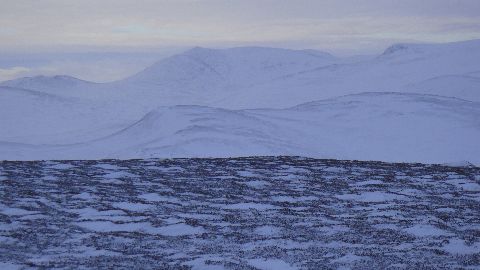 Morrone was reached just before 4pm and it was decided to make for Braemar and call for help rather than try to complete the circuit.
Lights will guide you home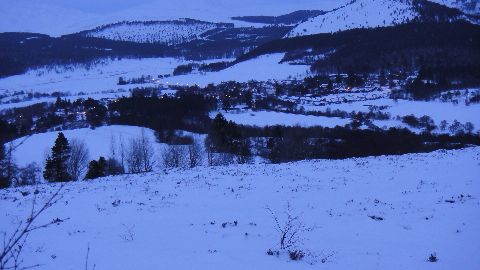 Down in Braemar there was much confusion, as Judy kindly agreed to ferry everyone back to Muir, Ken and Anne turned up anway realising it was late and we must be on the road home. Garry succeeded in going to the pub but failed to get a drink. Anway, all were very grateful for the lifts back to Muir after a satisfying day of winter walking – and all had a good appetite for the Burns Supper feast to come.