Twenty-four members and one guest attended the first Day Meet of 2013. Most were on, or attempted, Lochnagar, one member visited the Sheilin of Mark and quite a few set out for Broad Cairn and/or the Dubh Loch. Two enjoyed exploring the lower hills in and around the Dee valley and the Burn of Vat.
The President's Party set out for Lochnagar by the "standard route" and four (the President, Secretary, Ian and David) made the summit. The Day Meets Secretary plus five descended into the Glas Allt valley after reaching the plateau and at Glas Allt found themselves in a secret cosy bothy with fire (old Bob Scott's Stove), free whisky and rum!
Here is a snapshot of the President's Party day.
Heading for Allt-na-giubhsaich and the trees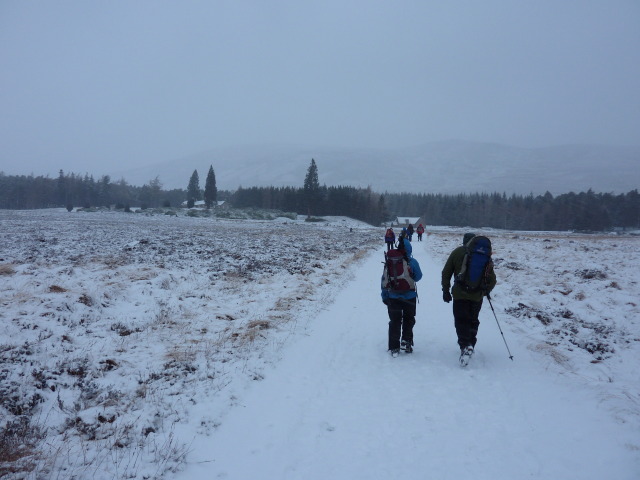 From the high point of the track to Crathie to the col (Meikle Pap right)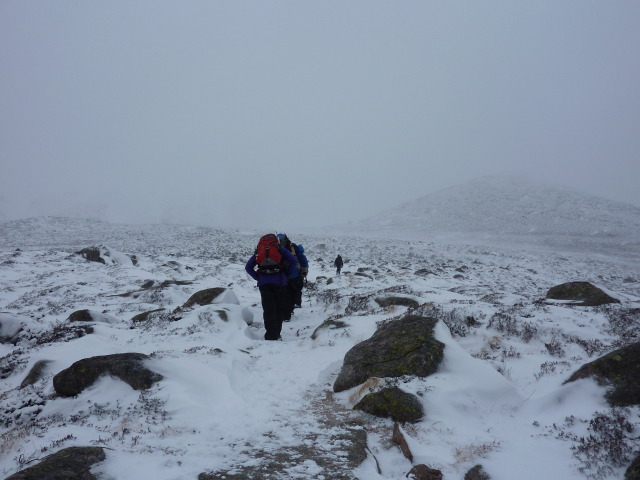 A partially frozen "Loch of the Pigs"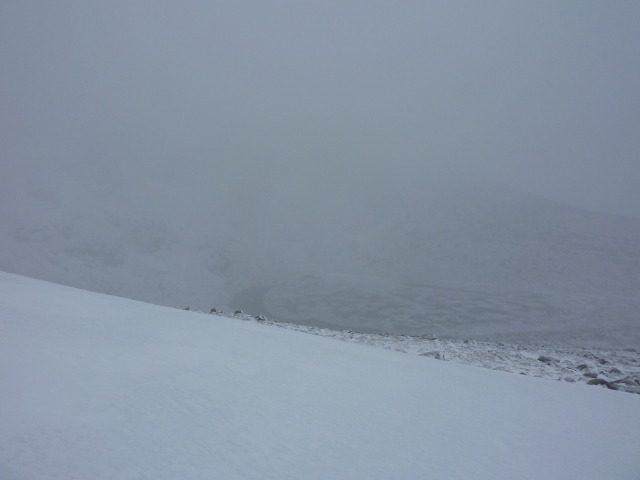 Heading for the plateau by the edge of the corrie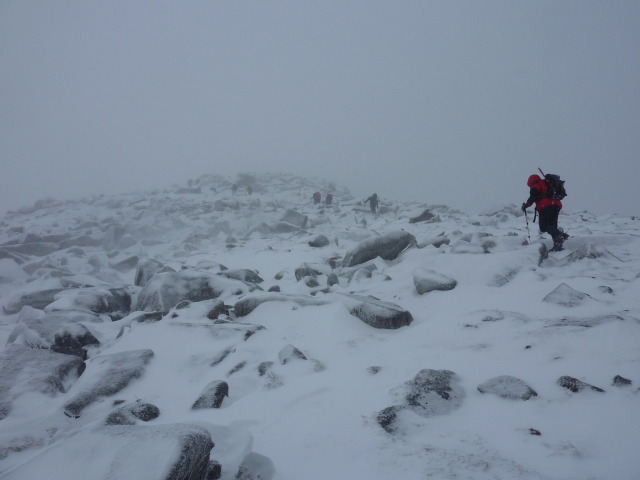 President's Party set off up the Ladder in bad spindrift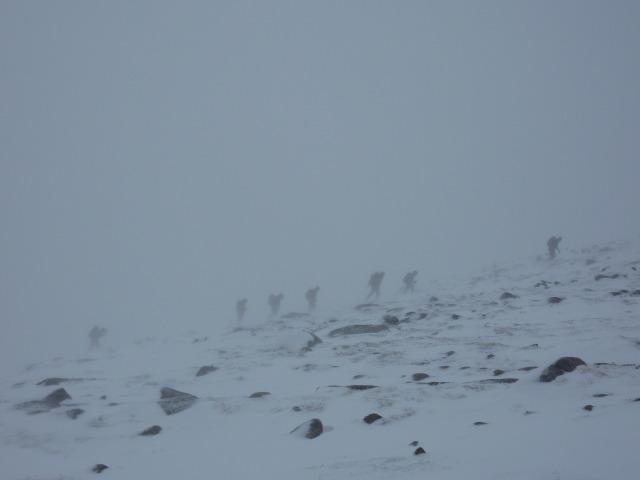 President on the ascent to plateau (Meikle Pap behind)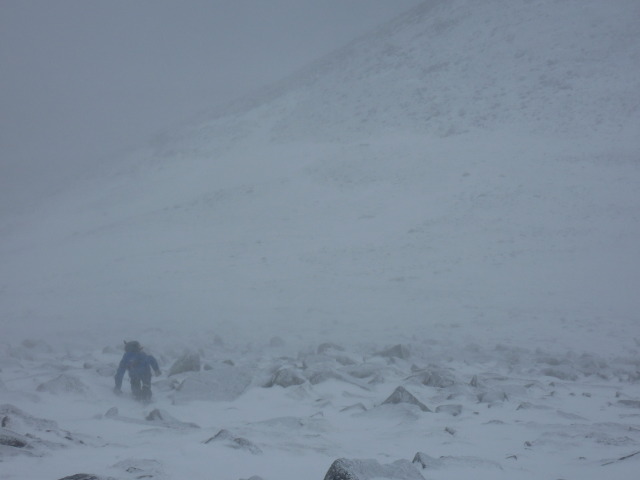 Descending towards Loch Muick down the Glas Allt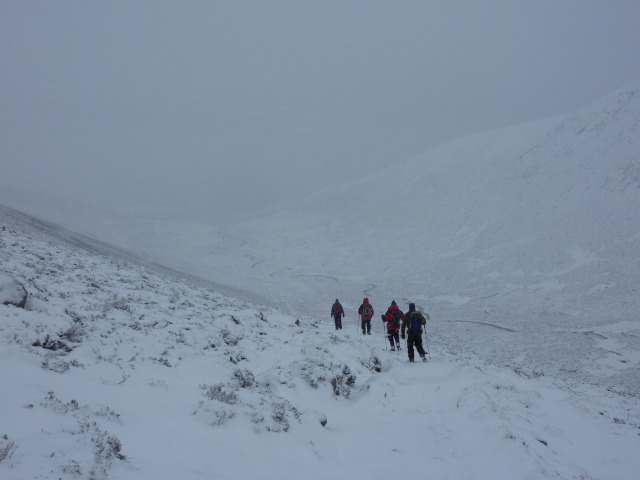 The bridge across the Glas Allt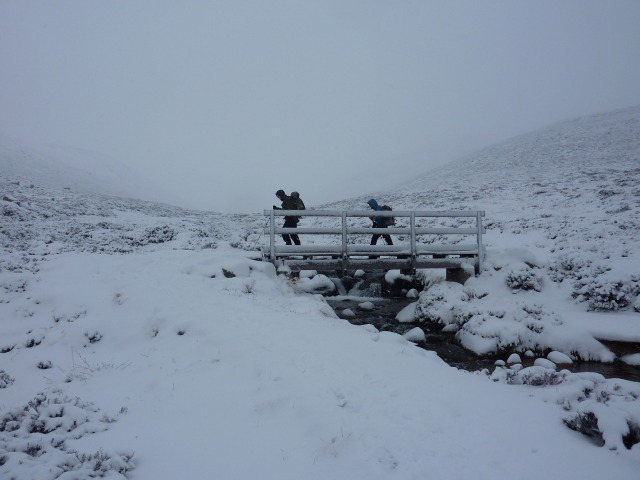 Glas Allt waterfall (looking back)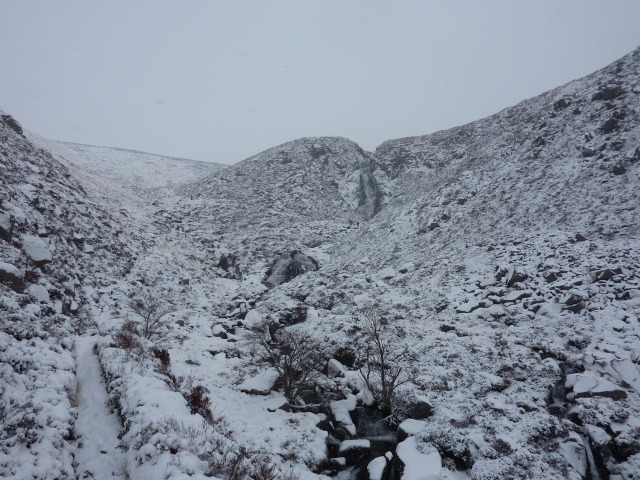 Above Loch Muick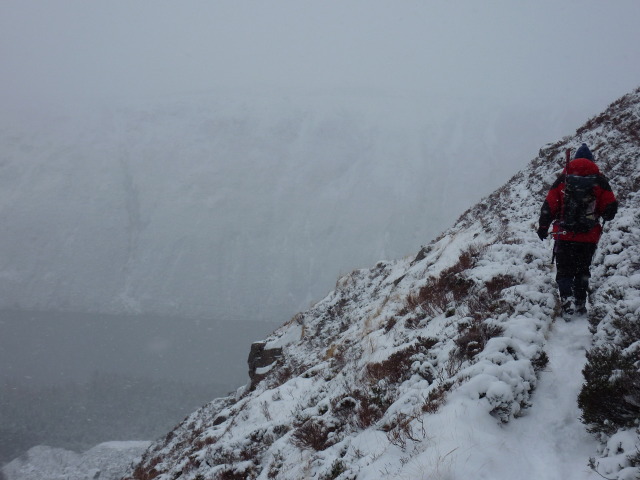 Warming ourselves int' Bothy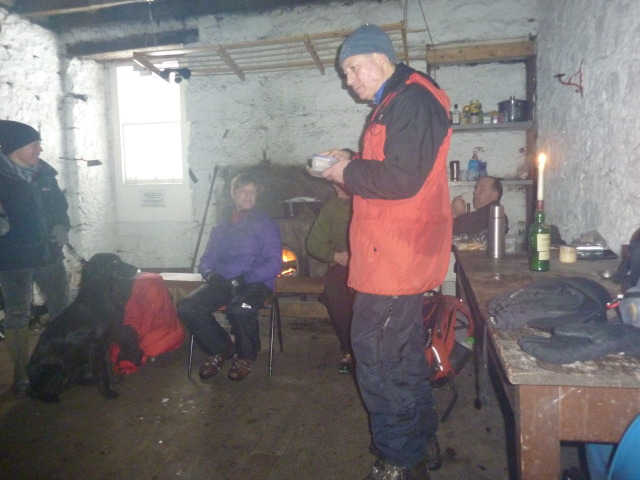 Garry and Carol leaving Glas Allt Sheil after visiting the bothy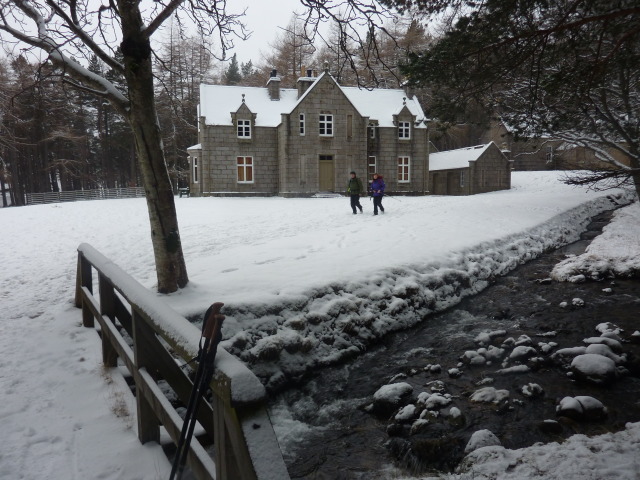 Leaving the trees for the bus at Loch Muick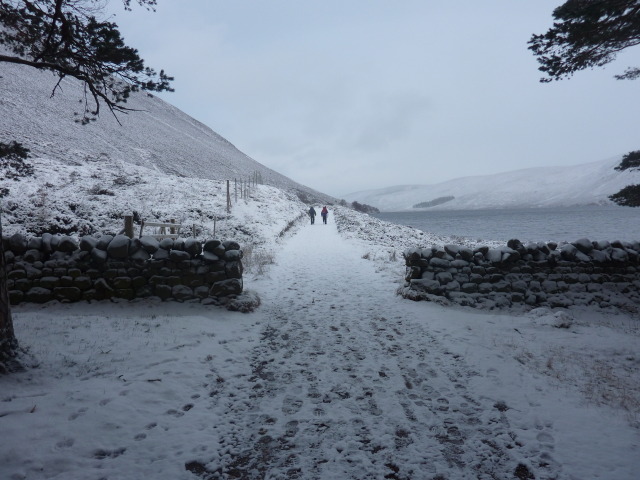 Looking up the Fjord like Loch Muick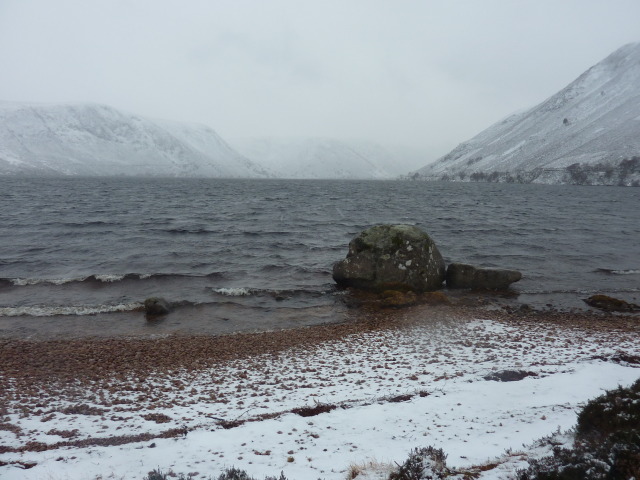 A wintry Loch Muick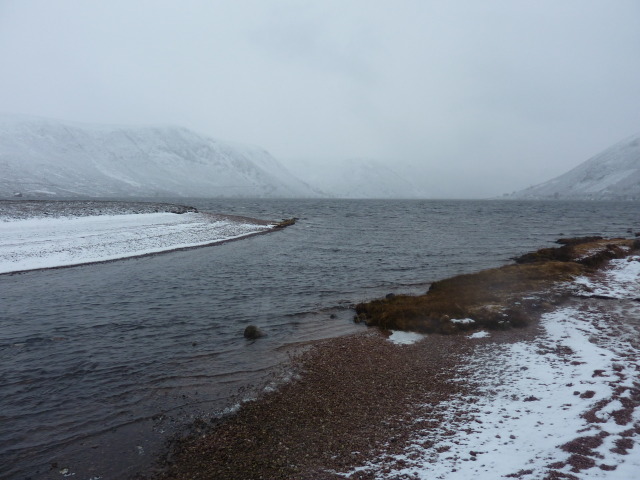 Looking towards Meikle Pap (just before 4pm)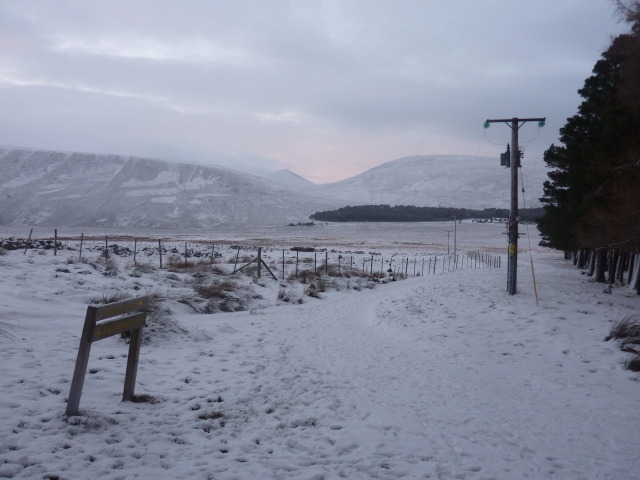 Loch Muick Visitor Centre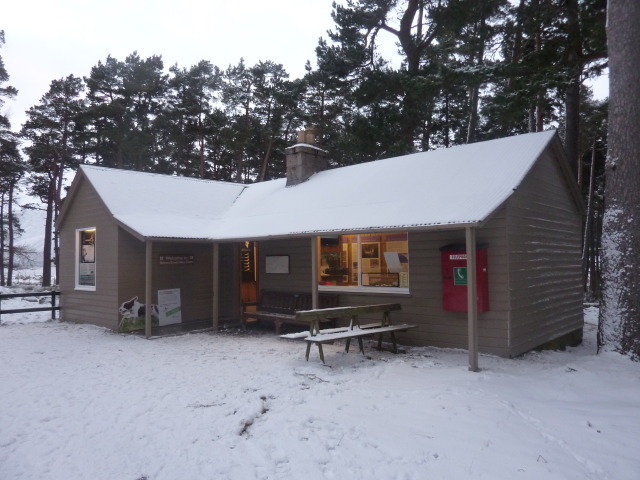 The Bus... and we're off for our High Tea!!