BALLATER to ABOYNE Day Meet
Six Cairngorm Club members made the 201 Bus for July's Day Meet which was a (longish some might say !) traverse from Ballater to Aboyne.It was a bonnie day in Ballater when we alighted. The majority headed for Glen Tanar but one member took a leisurely route back to Dinnet.
President's Party at Ballater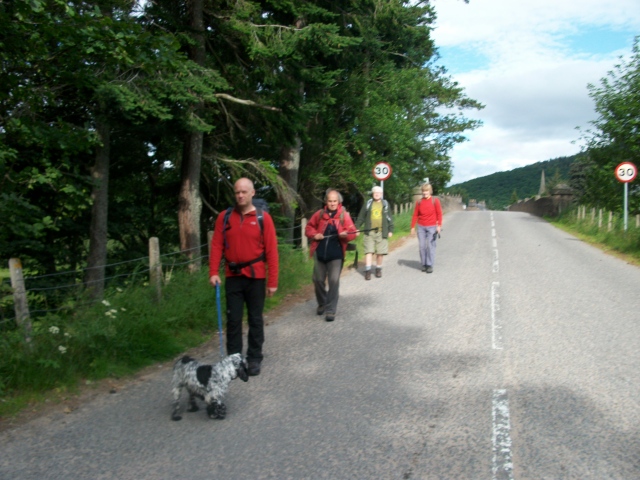 Bridge of Muick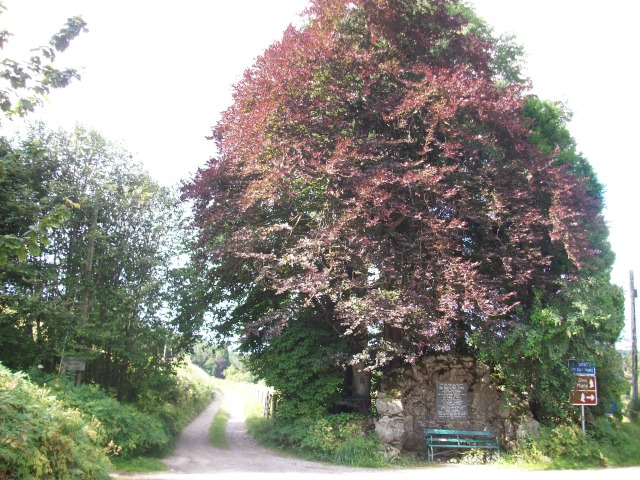 Thistles at Ballintober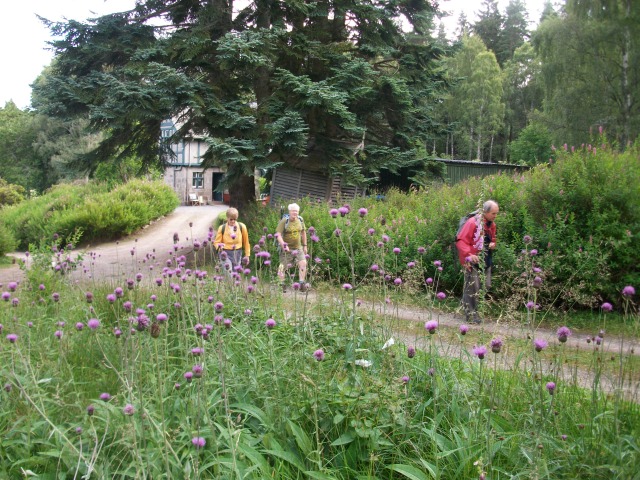 Our route was straightforward and is a well trodden one being mostly on land rover tracks until one is in Glen Tanar. Bell and Ling Heather lined our path and Hairbells, Bog Cotton and Bog Asphodils were also in flower today.
Easy going on the path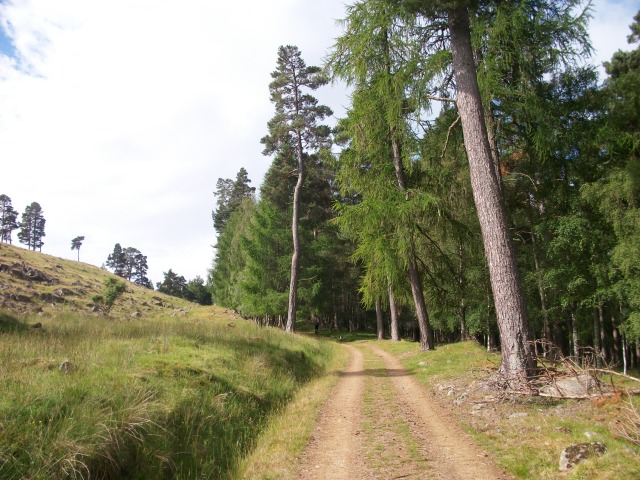 Morven from the path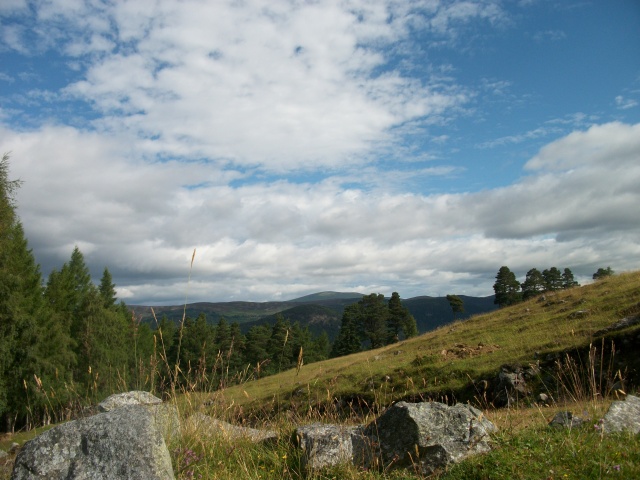 The climb below Craig Vallich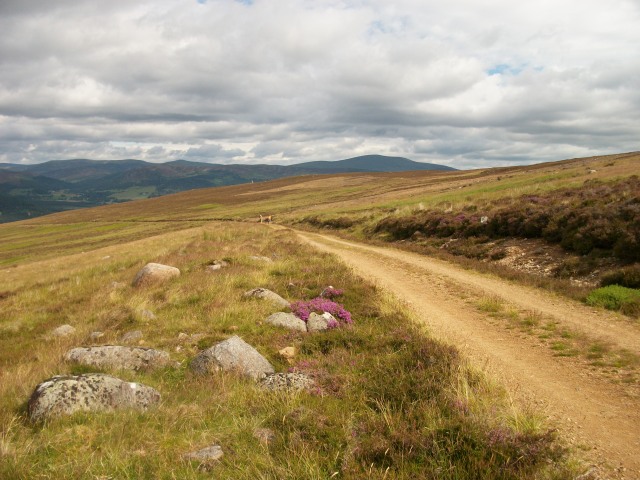 Bell Heather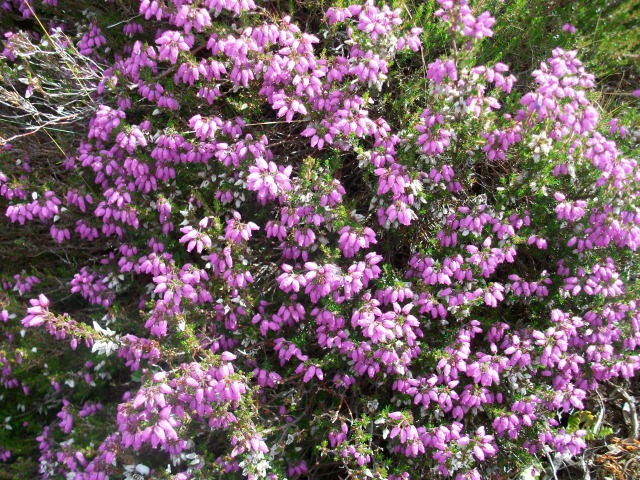 The signpost keeps you right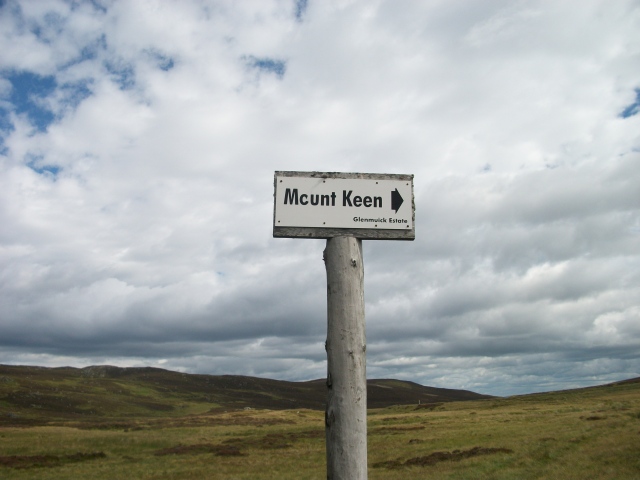 "Follow the Posts for Mount Keen" the old sign said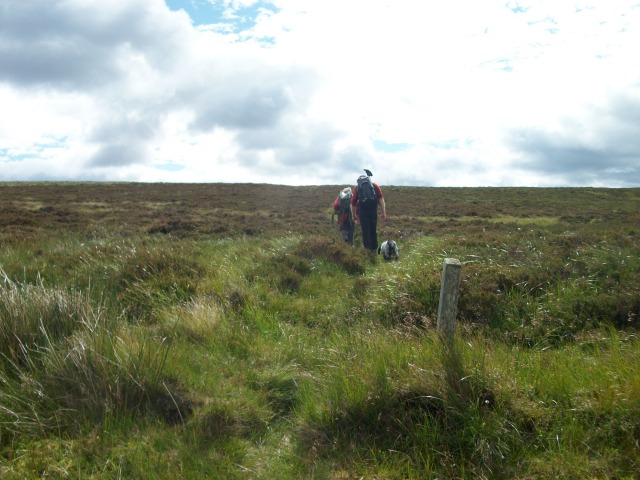 "Harvey goes Fishing"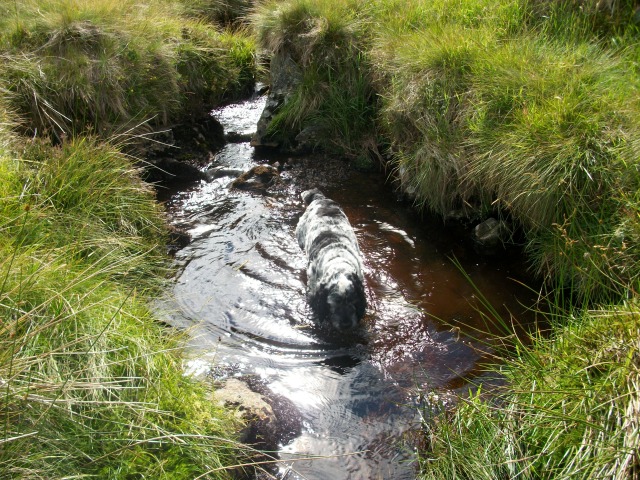 Mount Keen from the "brow of the hill"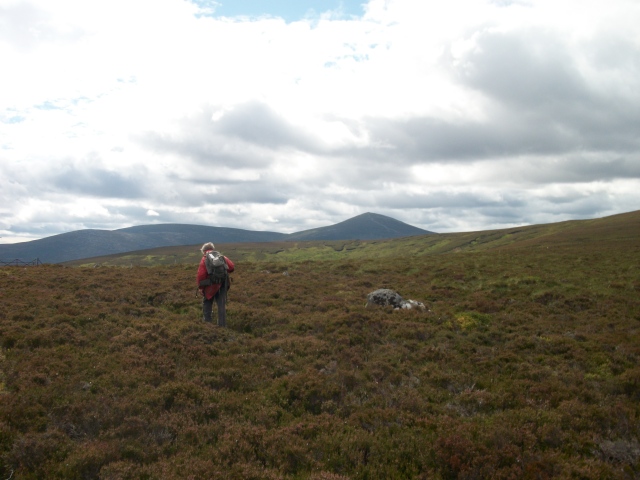 Anne and Alex en route for Glen Tanar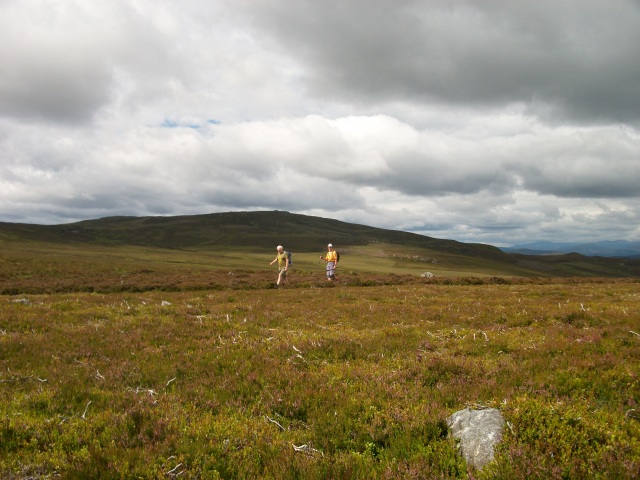 We stopped for a cuppa at a favourite spot at the brow of the hill.
We then headed for Glen Tanar following a good footpath which drops and contours taking one out at the Scottish Rights of Way Sign Post in upper Glen Tanar.
Mount Keen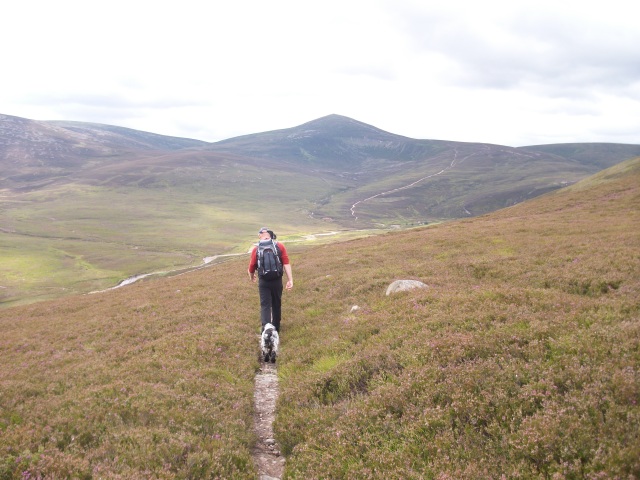 Mount Keen from the heather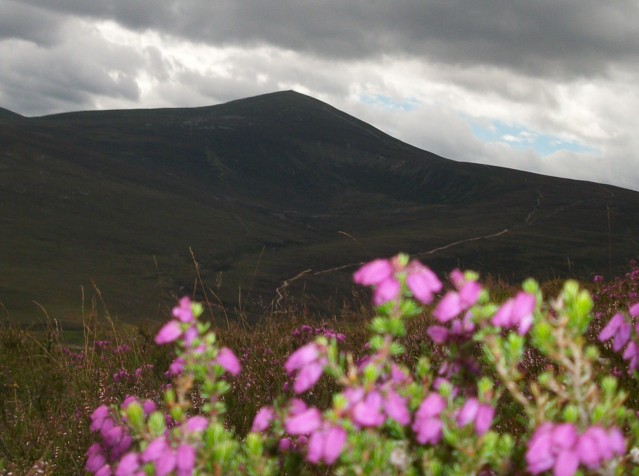 Willie striding out…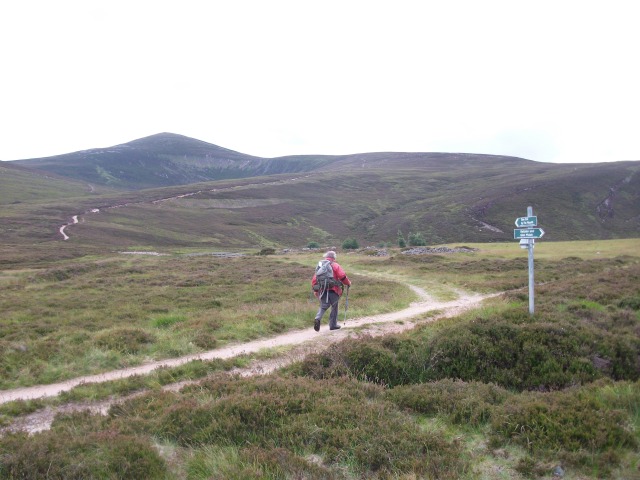 Four (including Harvey) began the ascent of Mount Keen which eventually took 1 hour and 12 mins from the glen. It was a glorious day but the hill was not busy at all. A short 10 minutes of light rain caught us near the top but that was all the precipitation we had all day. Lochnagar looked superb.
"We're on the right hill"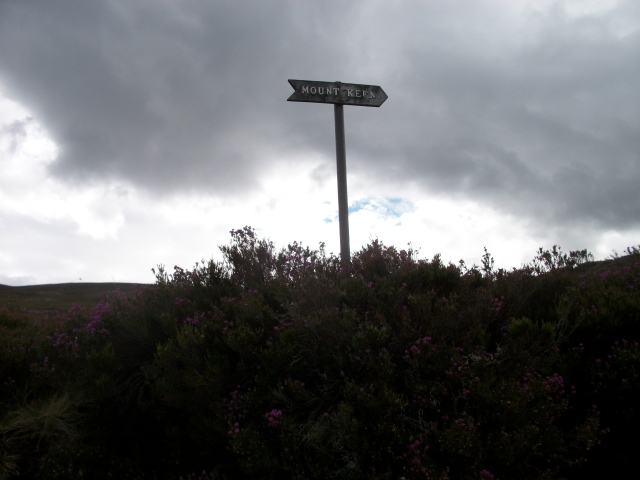 Crossing the Mounth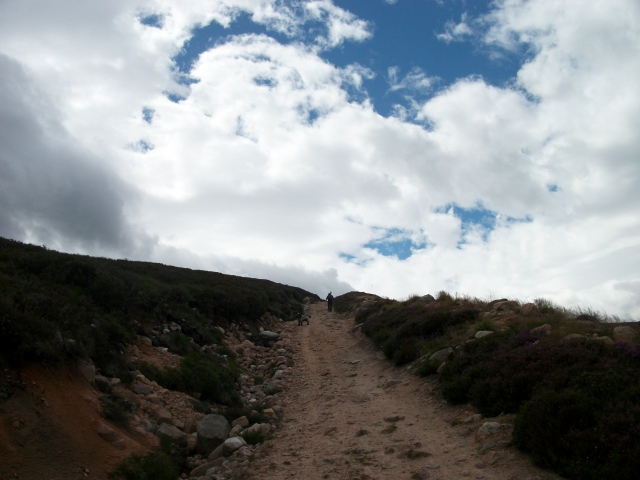 Mount Keen Path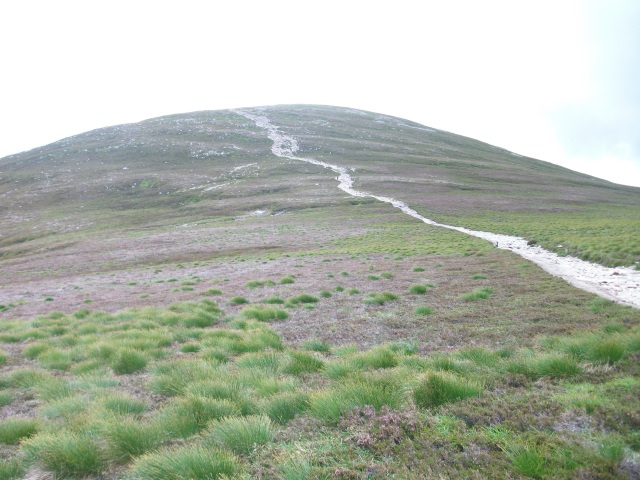 Lochnagar from the path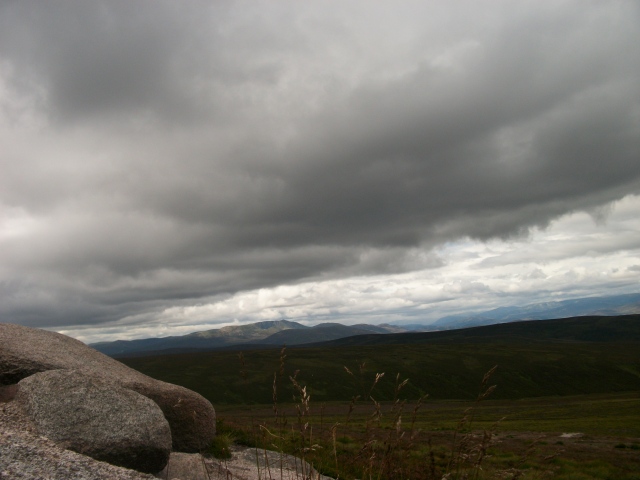 Lochnagar (zoomed)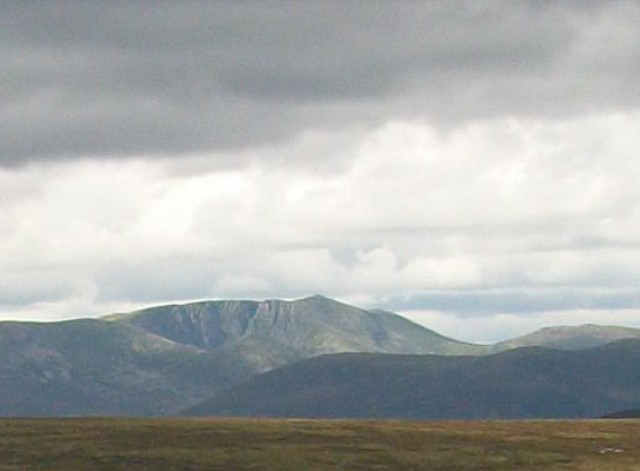 Mount Keen summit cairn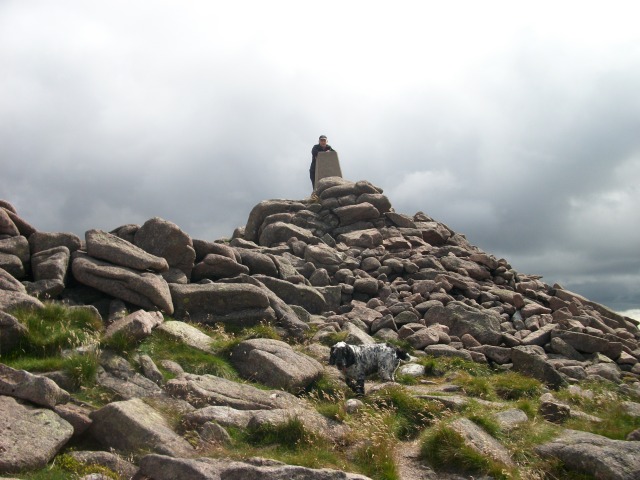 No caption required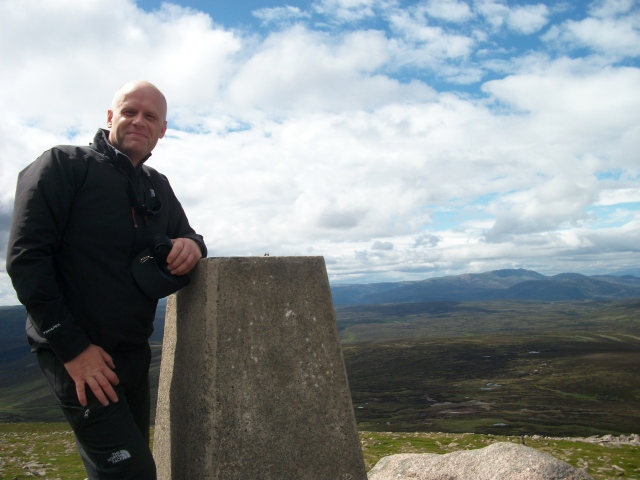 Around 13.25 we left the top and descended to "The Howff" where we had a cup of tea and a sandwich. Great views down Glen Tanar from here.
Glen Tanar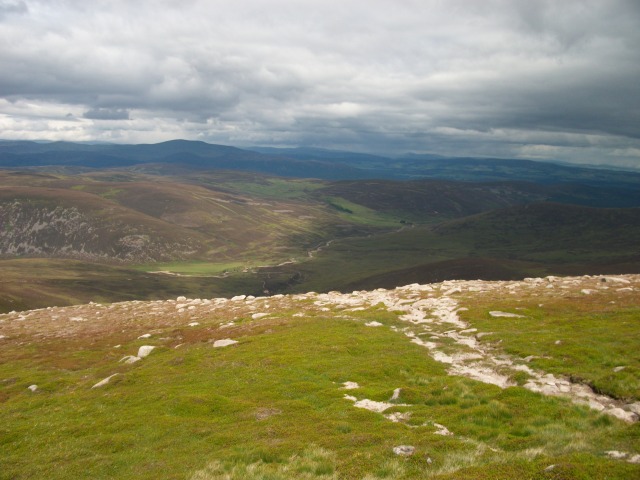 Glen Tanar from the Path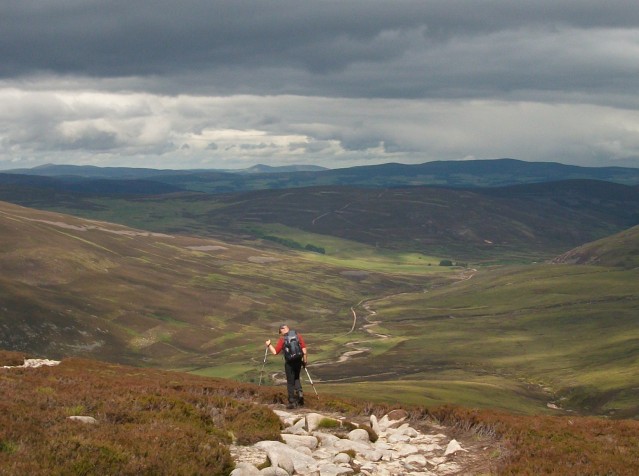 Glen Tanar from Mount Keen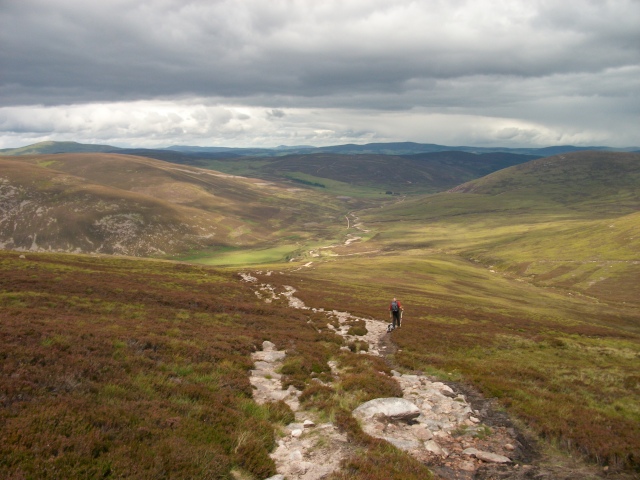 The Bridge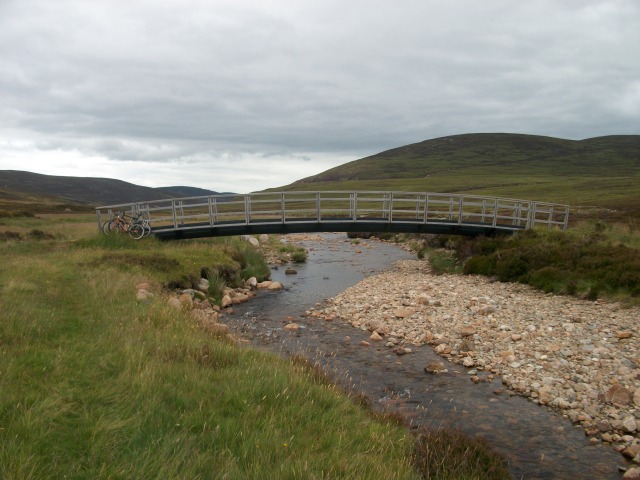 Mount Keen from Glen Tanar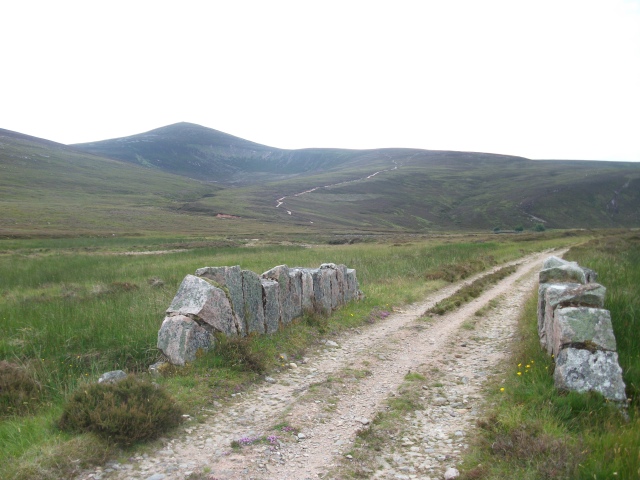 The walk out was fairly uneventfull (but felt quite long today). We met Peter in Glen Tanar which was busy with day trippers from the Car Park.
The Half Way Hut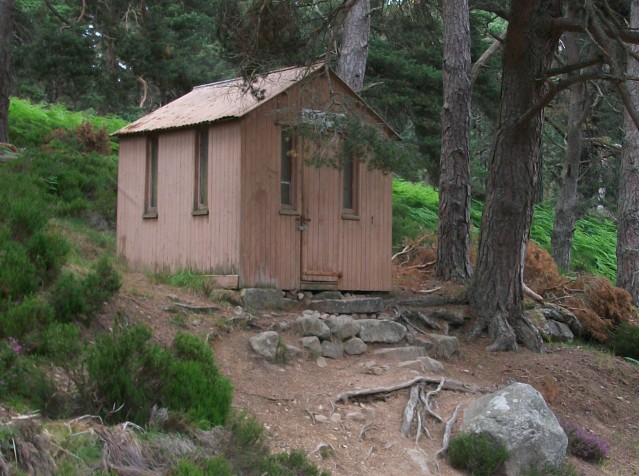 The forrest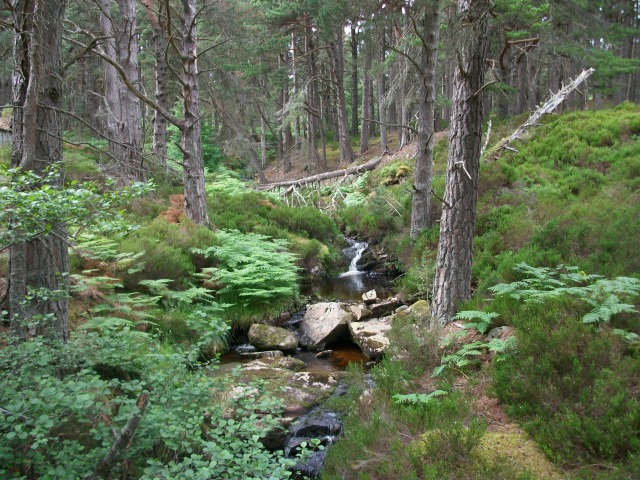 Bell Heather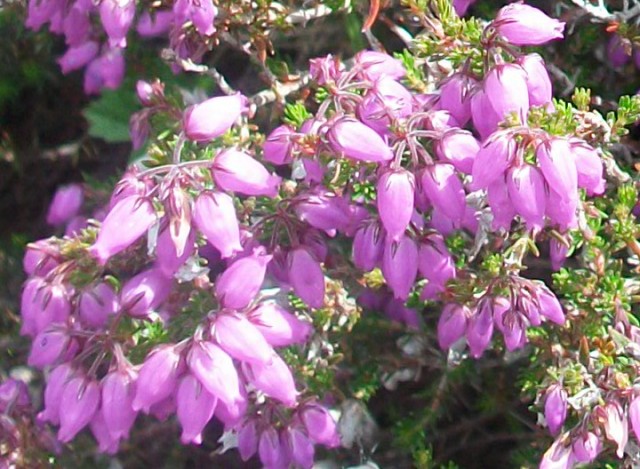 Glen Tanar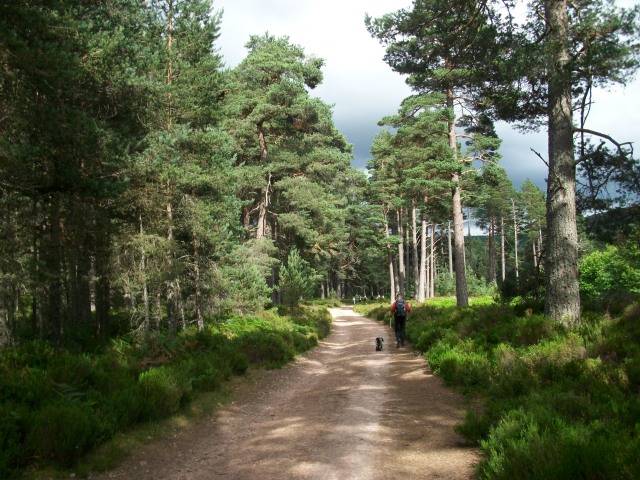 Graeme,myself and Harvey crossed the water and took The Firmounth back to Aboyne getting in at 17.23 hrs (so an 8 hour day)
Birse Bridge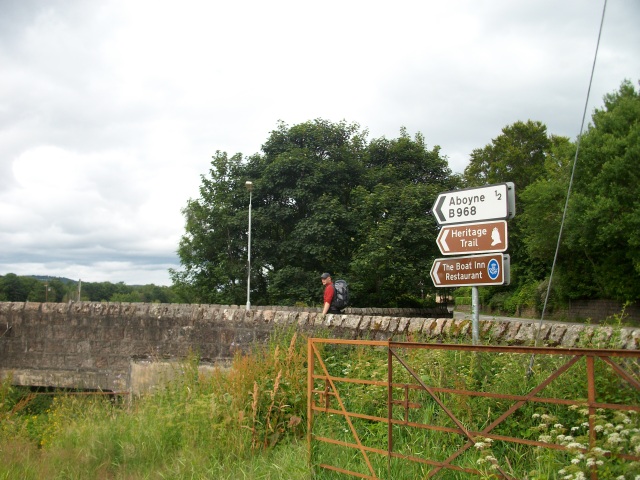 A highlight for me was our President asking "What can I get you ?"…" A pint of Guinness please Anne" was the reply
Refreshments at The Boat Inn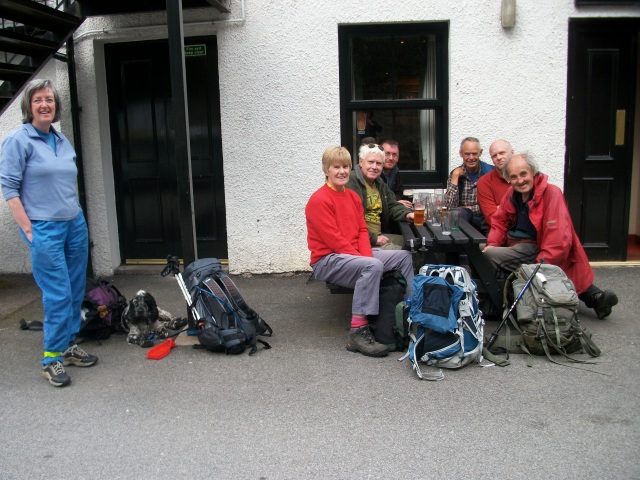 Eilidh met us at the Inn after her cycle in Glen Tanar and that was about it.
This was the second and final "Service Bus Meet" of the year and it was a cracker.