THE MARMALADE DAY
Michelle Ward, Peter Bellarby and myself wanted to do the Marmalda by the VF on its west ridge ( grade 4 -don't believe the guide book). We spoke to guide 1 ( 5 o'clock shadow) - the cable is buried come back in August. Guide 2 ( designer stubble ) normal route no problem, west ridge - not possible - no one has done it this season- you will need additional ropes- we could ring the hut and ask about snow conditions- blah blah . Guide 3 ( full set of ginger wiskers) -lets go. So choose your guide by the amount of facial hair.
We were collected from our hotel at 0720 and driven to the 'chariot chair lift' for the first lift of the day 0900.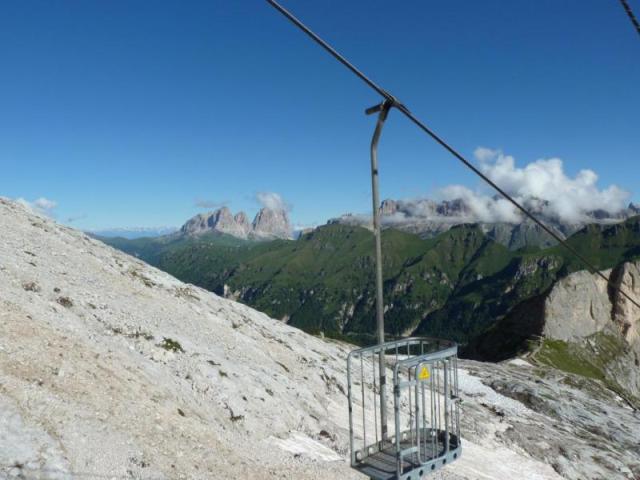 We walked ( mostly down hill ?) for about an hour and a half mostly across a snow covered glacier until we gained a break in the ridge where the VF started, Michelle and peter did some skipping to warm up. We were ready for it but no Alpine butterflies were tied on this expedition. 850m of ascent 400m protected by Via ferrata ( where it surfaced above the snow).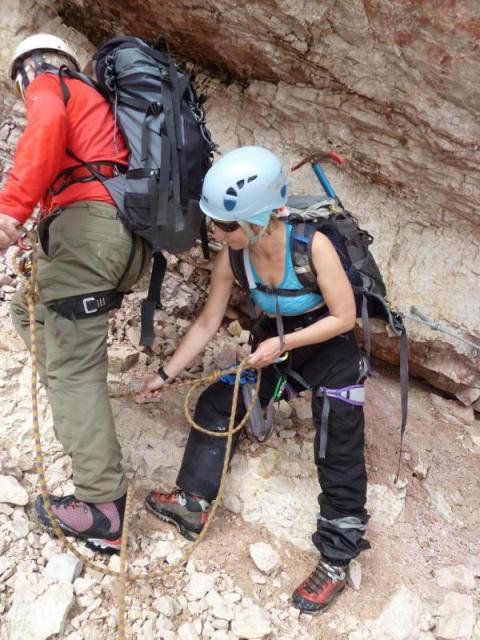 Michelle hoping the gin shop would still be open when we got back.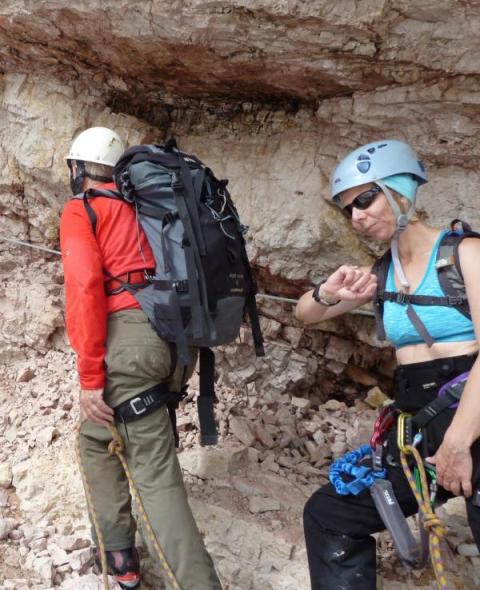 On the VF halfway up the ridge.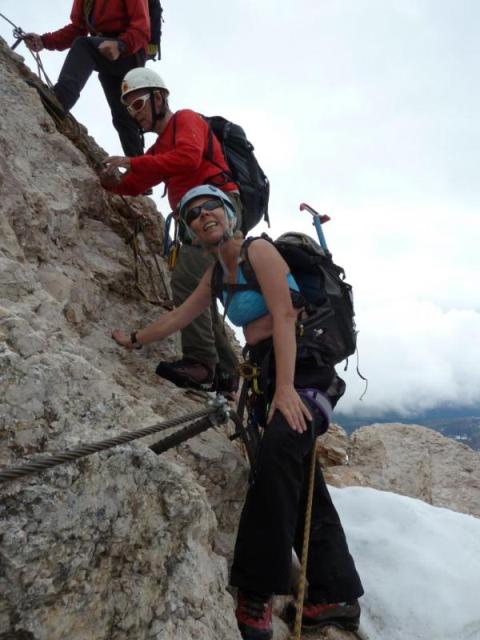 One of the bits where the cable was buried.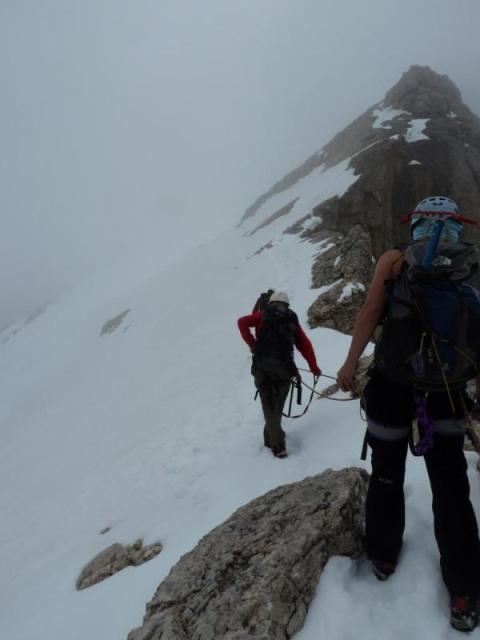 At the top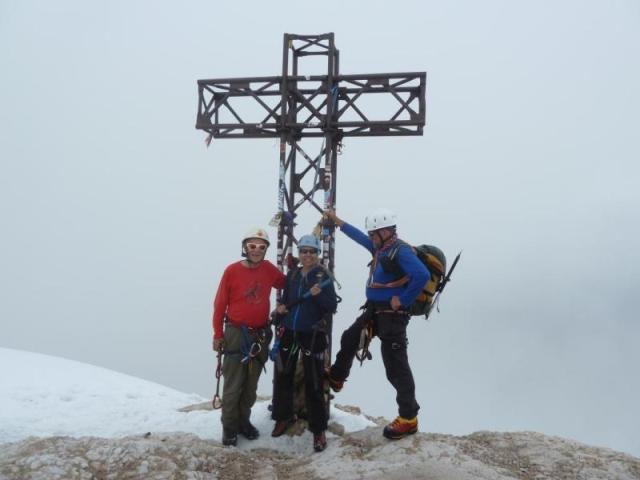 Coming down via the normal route, passing several parties going up , worryingly this first pairs rope had two extra butterflies tied in the rope and no one attached ! Missing somebody ?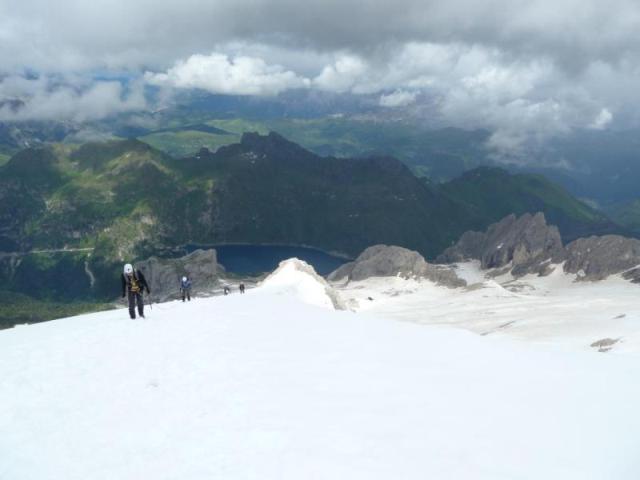 Michelle showing that falling into crevasses can be fun.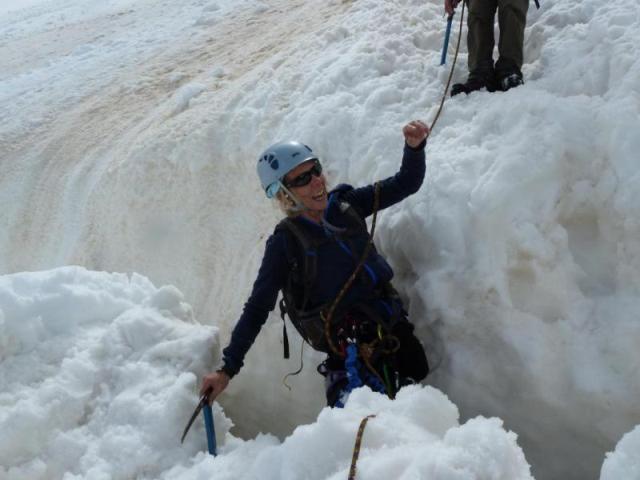 6 hrs for the climb - two days to get the smile off his face !