Five members, one nearly member and one guest attended this weekend meet to the By the Way Hostel at Tyndrum.

On Friday Marj travelled across early and did Beinn a Chleibh from Glen Lochy before arriving at the hostel. Jim ascended the Graham Meall a'Mhuic in Glen Lyon.
Beinn a'Chleibh (Marj)
River Lochy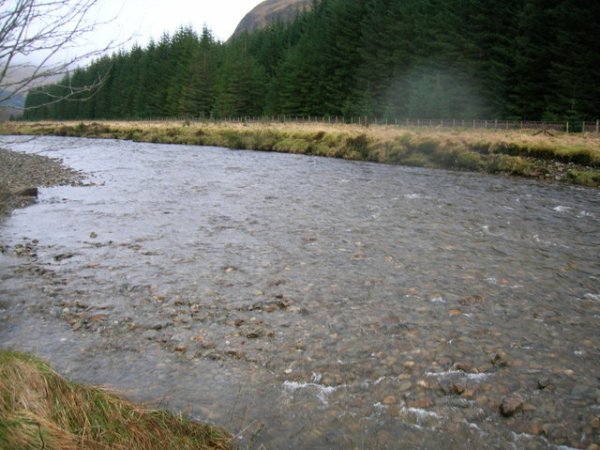 Summit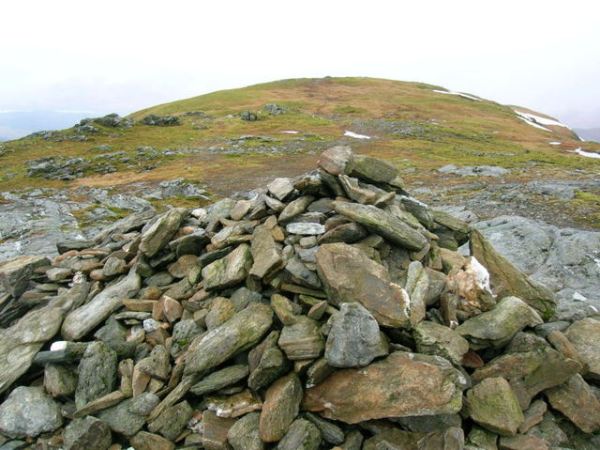 Ben Lui from the summit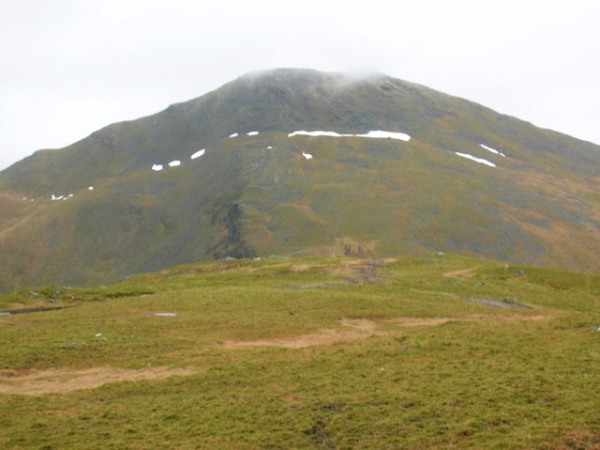 One of many waterfalls seen on the descent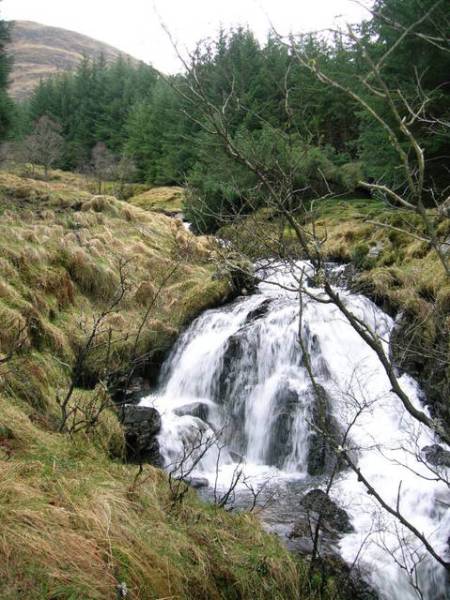 Meall a'Mhuic (Jim)
Looking towards the Ben Lawers group of hills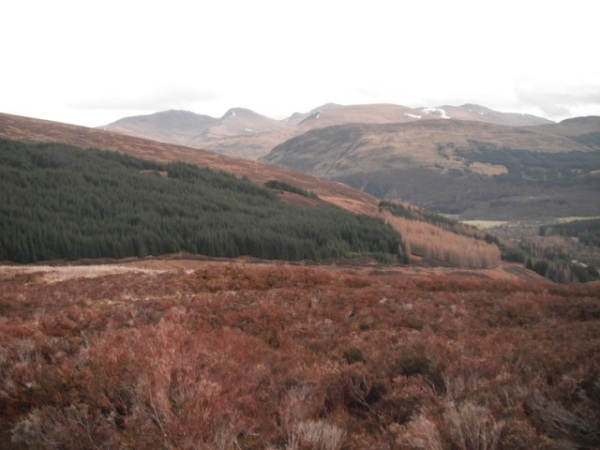 Looking down the broad, easy angled south ridge of Meall a' Mhuic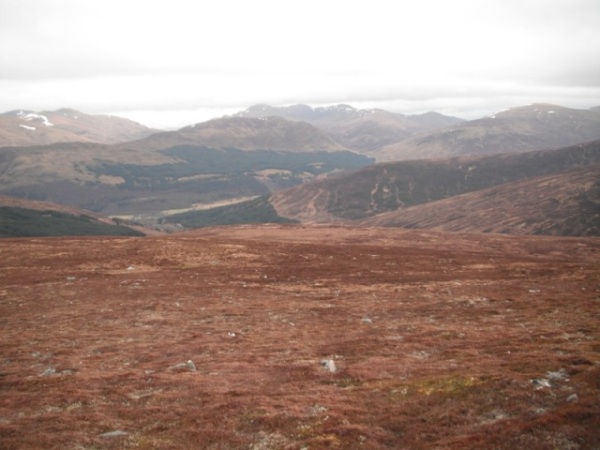 On Saturday Marj ascended Ben Lui from Tyndrum. Stan and Judy did the two Corbetts, Beinn Udlaidh and Beinn Breac Liath from Invergaunan and Jim did Beinn nan Imirean. Colin did Sgiath Chuil from Glen Dochart
Ben Lui (Marj)
First sight of Ben Lui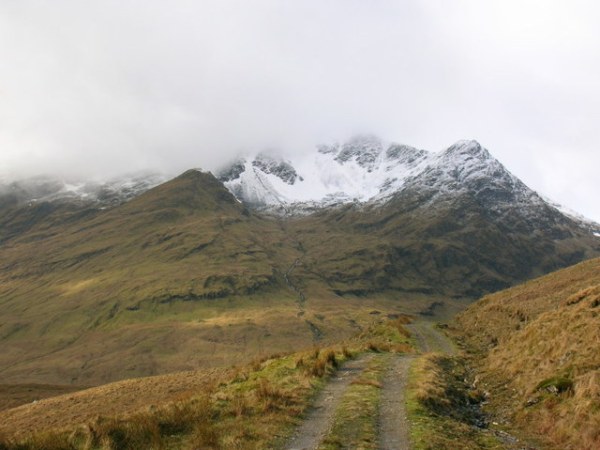 Starting to clear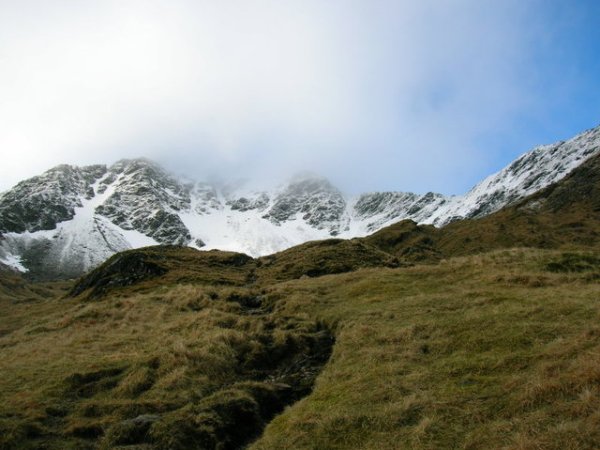 Looking back from the climb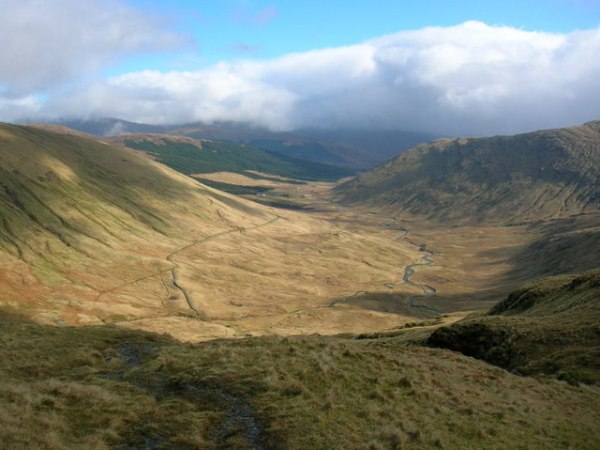 …. and looking ahead further up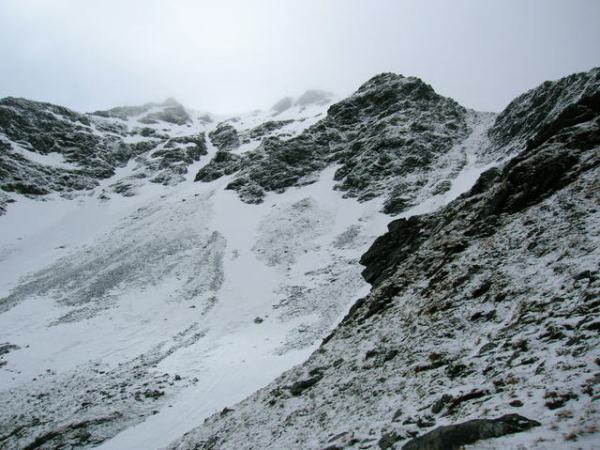 The summit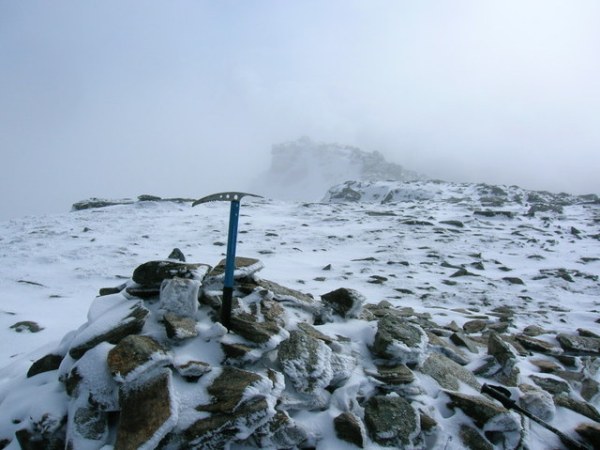 Clear summit form the descent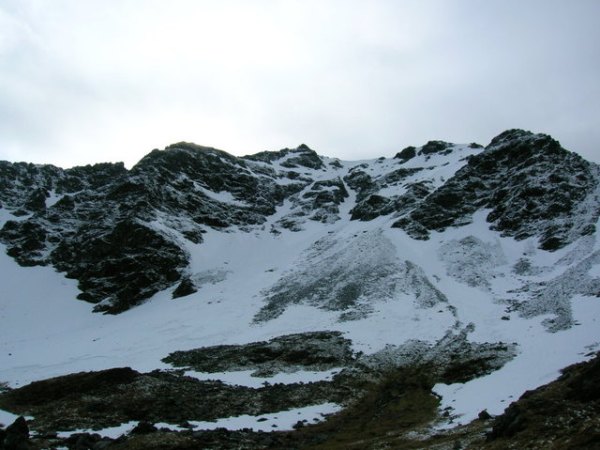 Last look back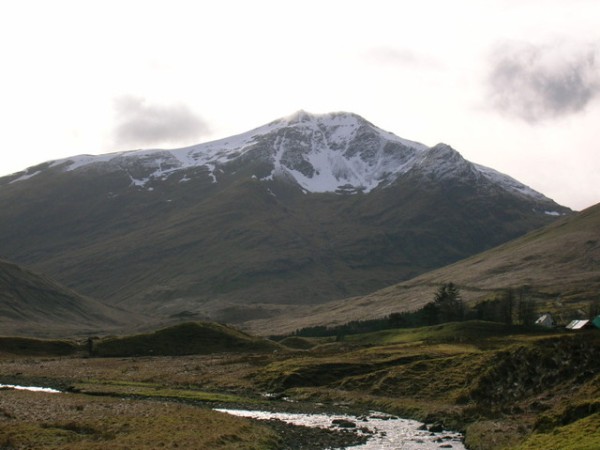 Sgiath Chuil (Colin)
Sgiath Chuil from Auchessan
A squally shower blows over the hill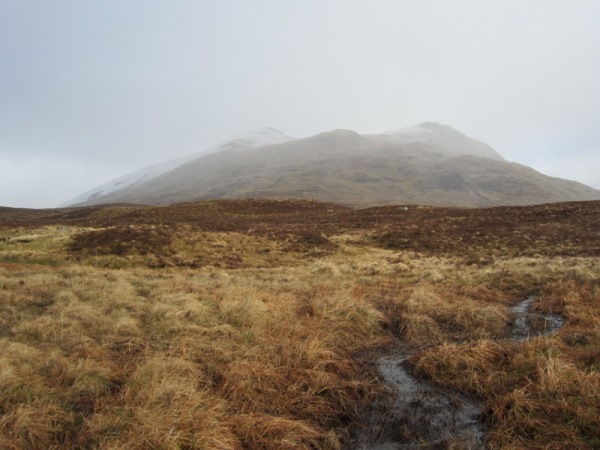 Looking to the summit from the ridge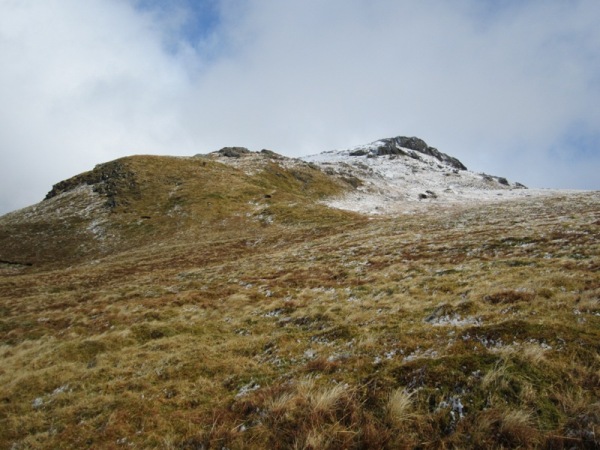 Summit with Ben More and neighbours behind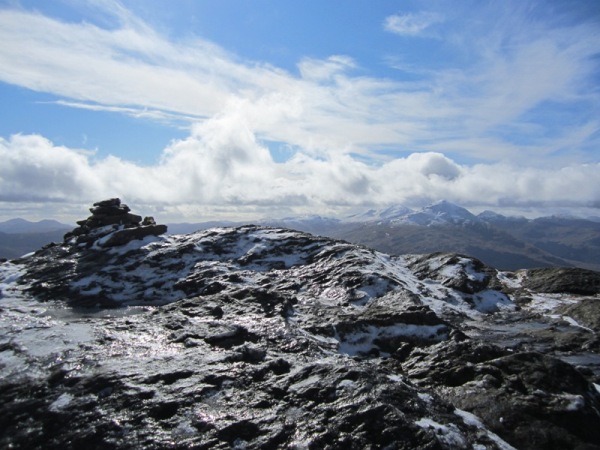 Summit plateau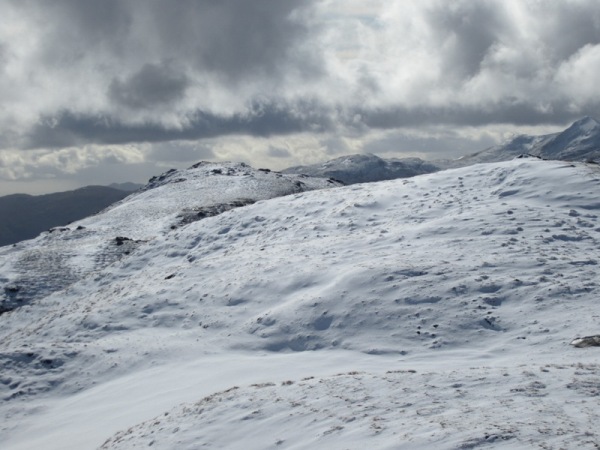 Beinn nan Imirean where Jim was (see below)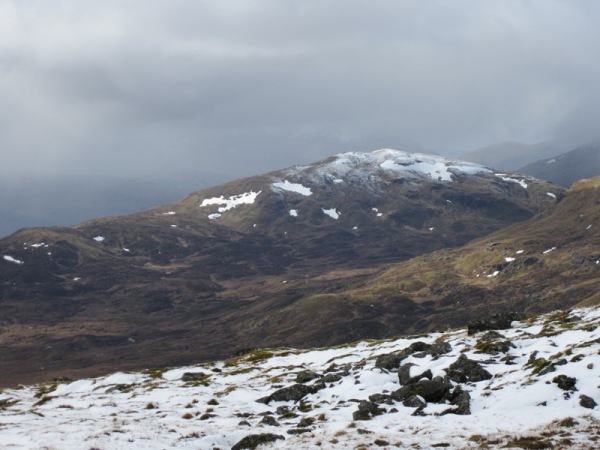 Last look back at the hill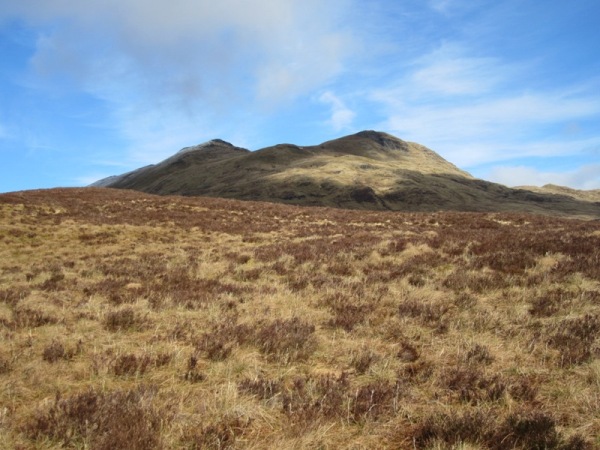 Beinn nan Imirean (Jim)
To the east was the munro Meall Glas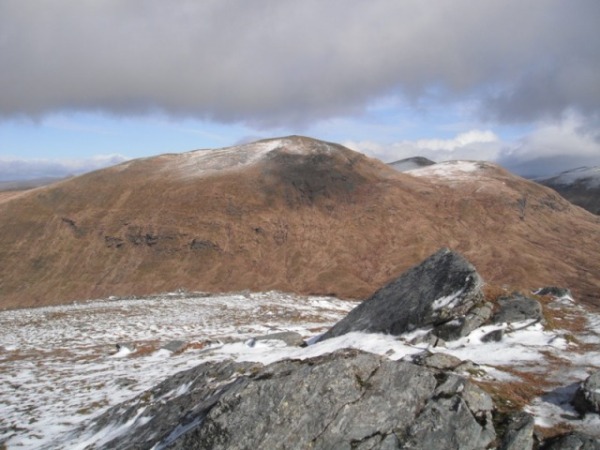 The Crianlarich hills to the south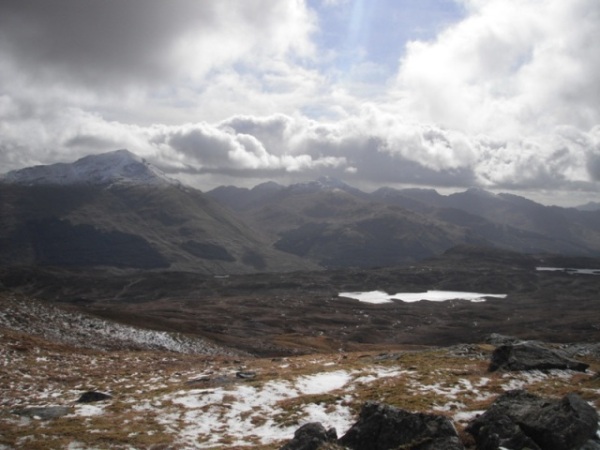 The munro, Beinn Challuim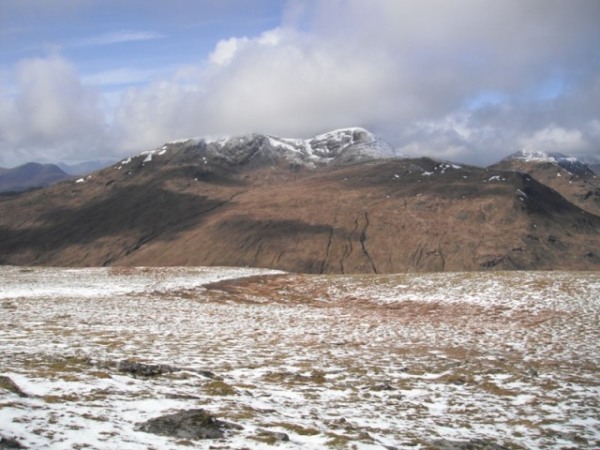 Steve and Drew headed for Glen Coe to meet another friend and traverse the Aonach Eagach ridge. Steve succeeded but unfortunately Drew was unwell and had to give it a miss. Unfortunately there are no pictures of this.

On Saturday night a meal was had in Paddy's Bar and then it was back to to the hostel for drinks.

Sunday dawned another fine morning and Colin headed up towards Cononish and the Gold mines for a walk. Marj set off to do Sgiath Chuil, Stan and Judy to do Beinn nan Imirean and Jim to do the Graham, Uamh Bheag in Glen Artney. Steve headed to Perth to meet a friend before heading home.

Sgiath Chuil (Marj)

Sgiath Chuil from Auchessan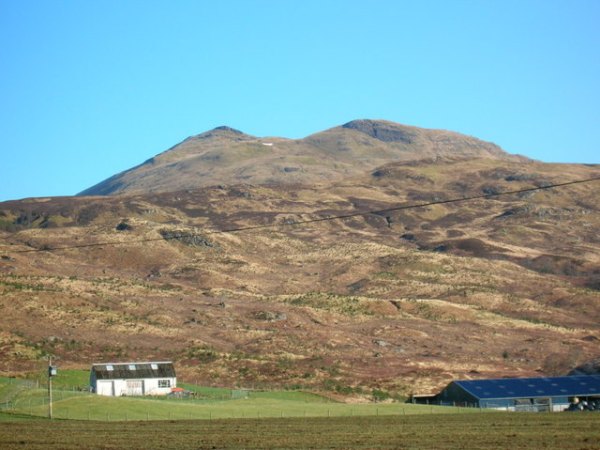 The Crianlarich hills, with Ben More in front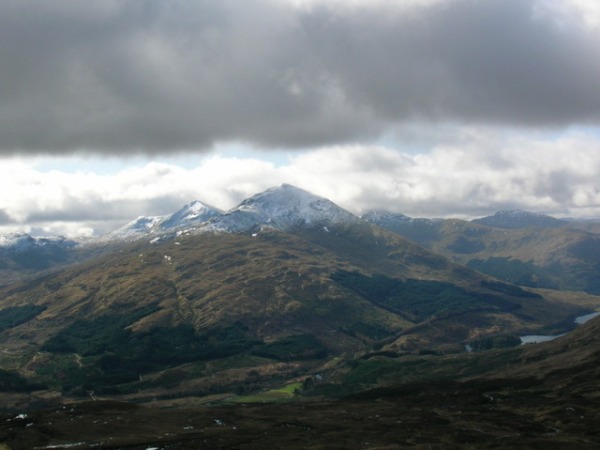 Walk up to Cononish (Colin)
Ben Lui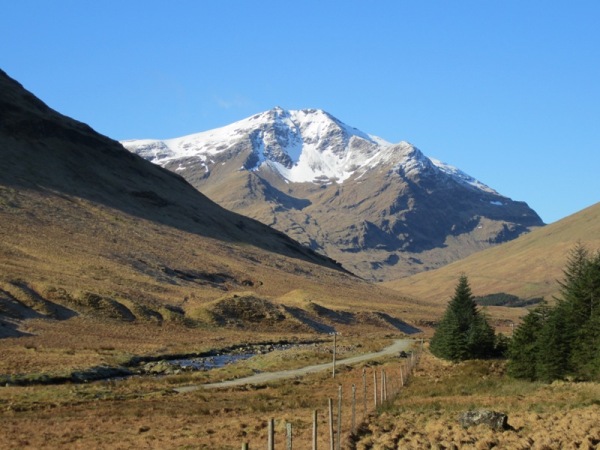 ..... and again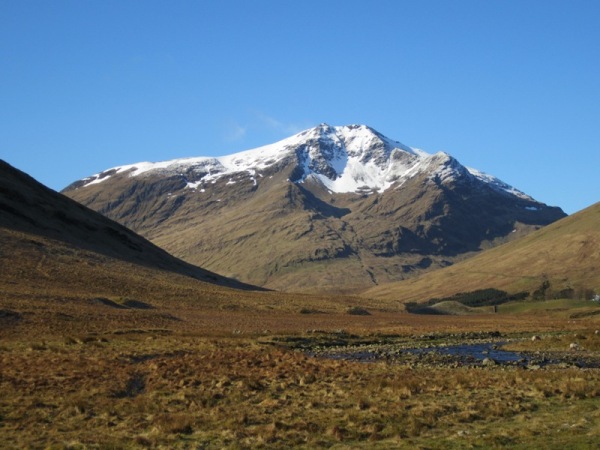 The mine complex (hidden behind a concrete wall) above Cononish farmhouse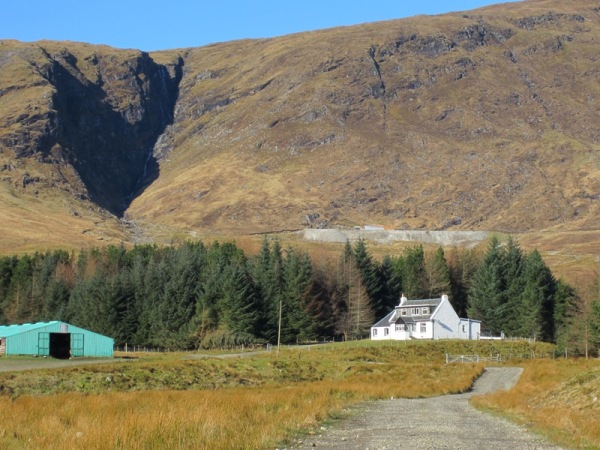 Umah Bheag (Jim)
'Happy Chappy' on a post at summit, instead of a cairn. Ben Vorlich and Stuc a'Chroin in background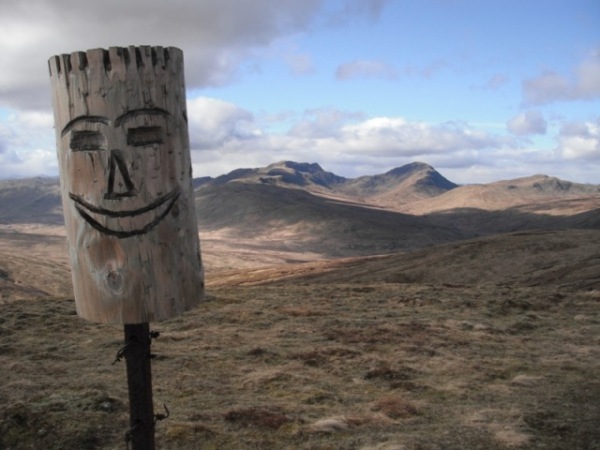 It was a very pleasant weekend with some new hills done and some redone by others. Steve brought along his guitar and treated everyone to a taste of his music on Friday night, this should definitely be encouraged.