Fourteen attended the March 2014 Day Meet which was organised by Carrbridge based member David Brown. All enjoyed a terrific day out.
With Ken Thomson at the wheel of the minibus we made good time to Coire Cas collecting members en-route as we went. One member called off early morning and one guest attended. Also along was one on her first Day Meet.
Coire Cas Car Park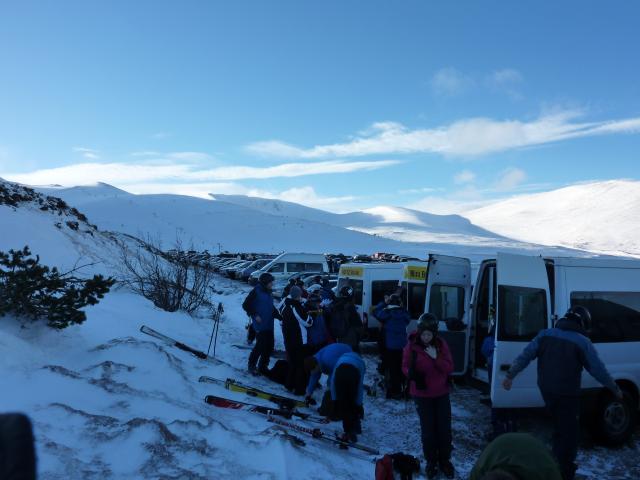 The car park was busy on arrival. A text from Dave earlier told of winds to 50mph and -4C on Cairngorm. The funicular railway and top tows were closed due to overnight snow and severe drifting. It was windy, and cold on the hill but it was also fantastic. We enjoyed good long sunny spells and walking higher up was mostly on hard snow and ice. Cairngorm was very busy.
Massed humanity (waiting for the highest tow)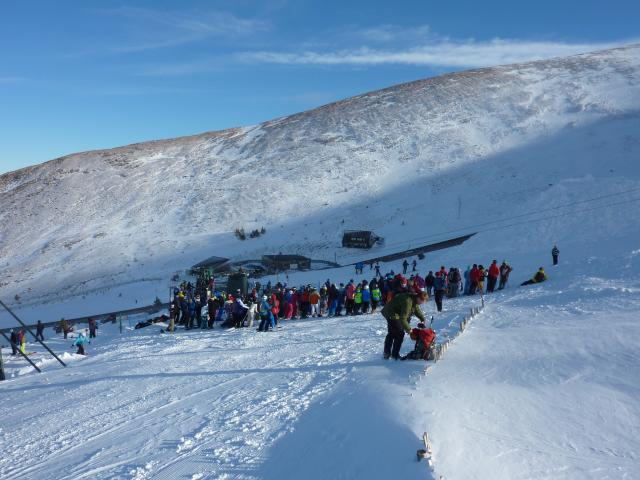 Kicking steps on Cairngorm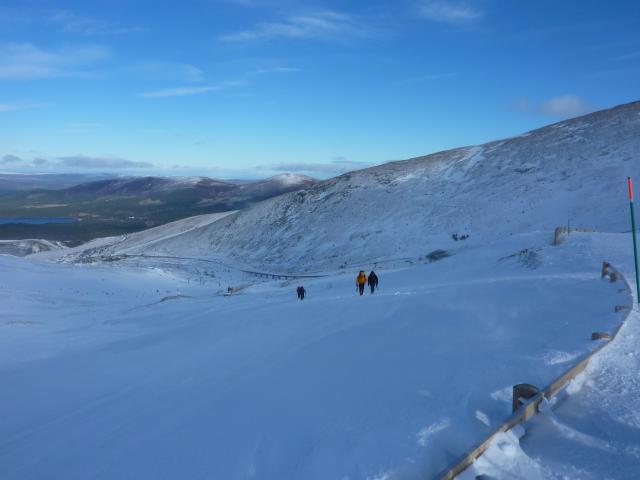 Heading for Fiacall a Choire Cas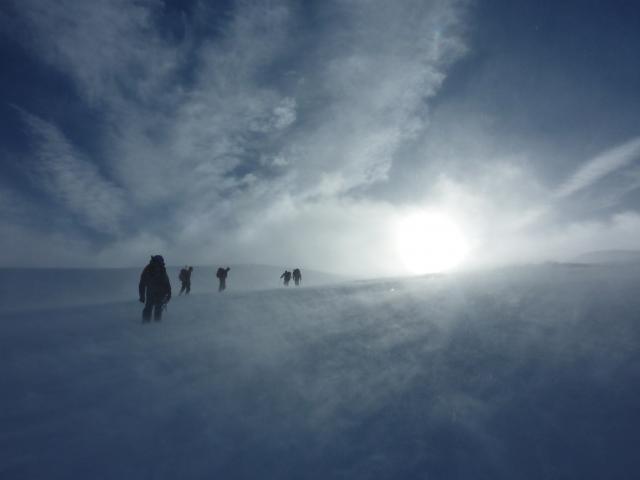 On the Fiacall Ridge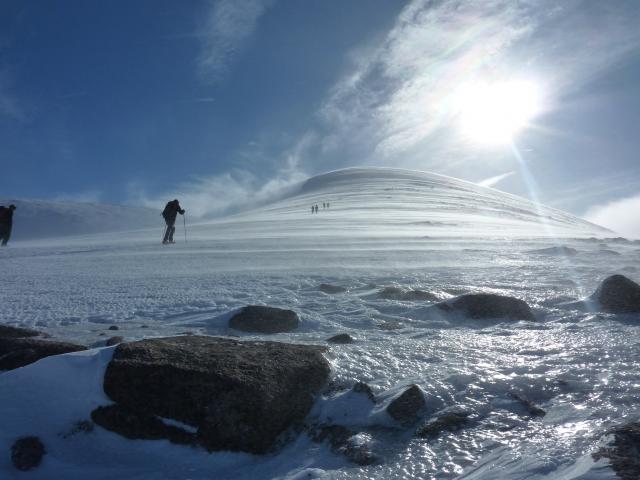 The spindrift was bad at times...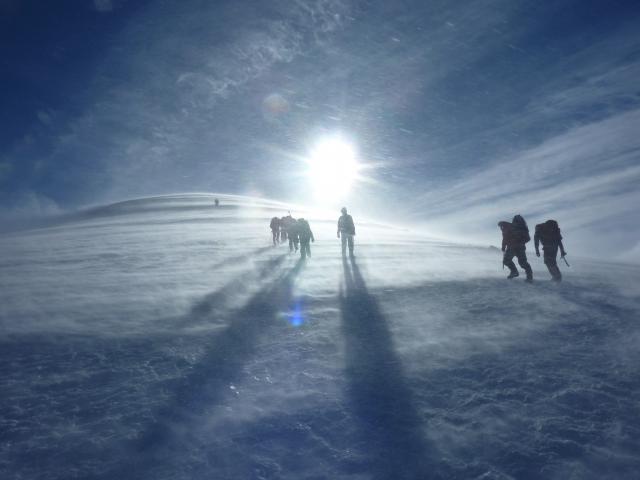 There were 10 in today's President's Party, two on ski, one went exploring in Glenmore Forest and one ascended Lurchers Crag. The President's Party intended visiting Ben Macdui but once on the plateau the strong winds meant a change of plan was required. We ascended Cairngorm and Cnap Coire na Spreidhe.
Head down and into the wind....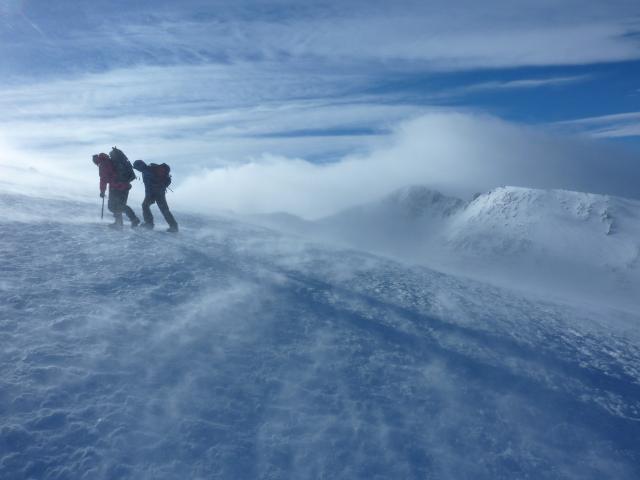 Looking towards Coire an t-Sneachda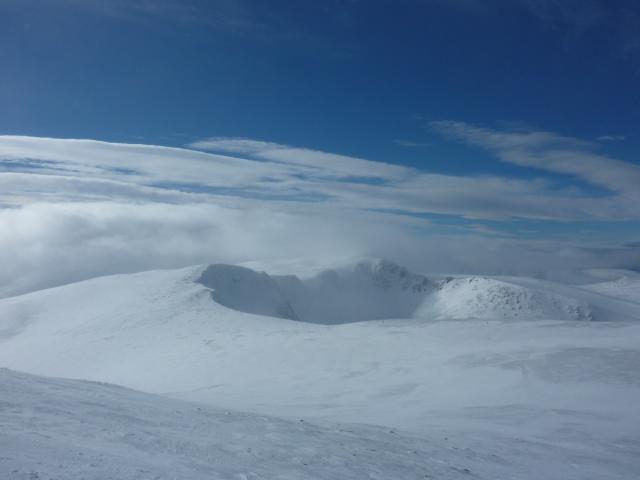 Garry on Plateau (Garry managed today with just snow chains on his boots)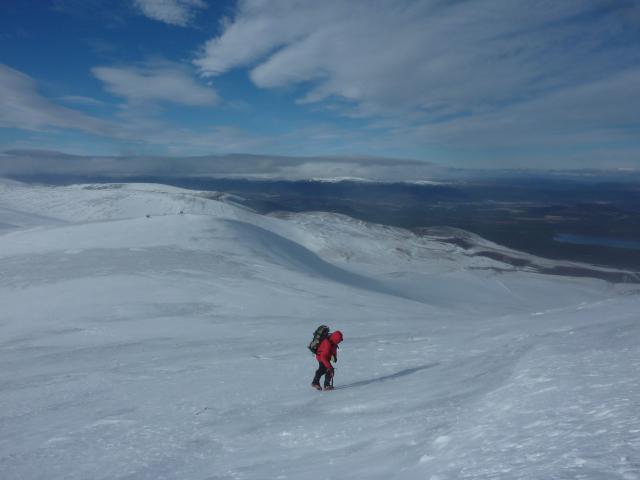 The top weather station was fantastically rimed-up.
The Weather Station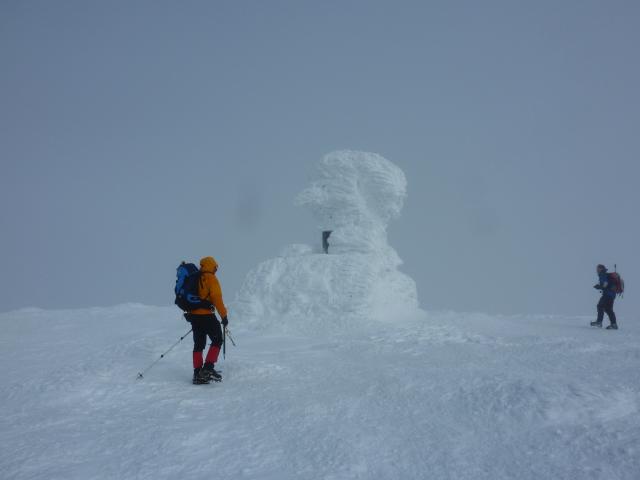 The Instruments Box (bin) had been dug out and kept clear to do it's thing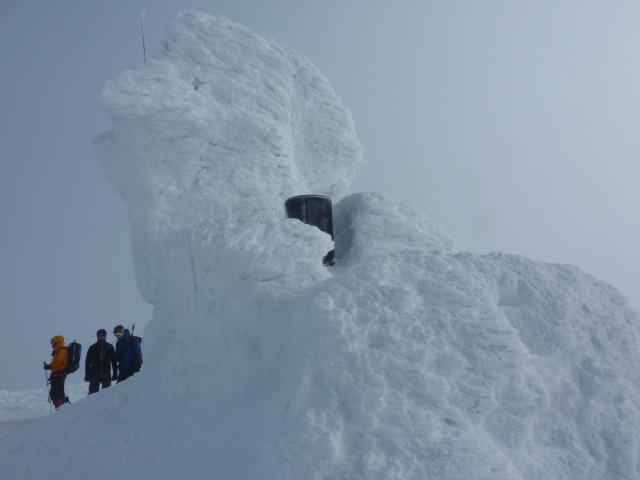 Ice Station Cairngorm (Donna and Rachelle arriving on ski)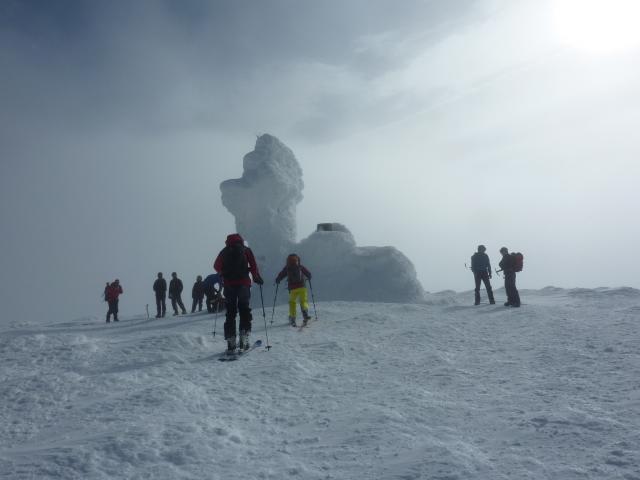 Three compass legs got us off the hill via Cnap Coire na Spreidhe. Cloud cleared and allowed us a keek into Ciste Mhearaidh where some snowholers were hard at work.
Leaving high ground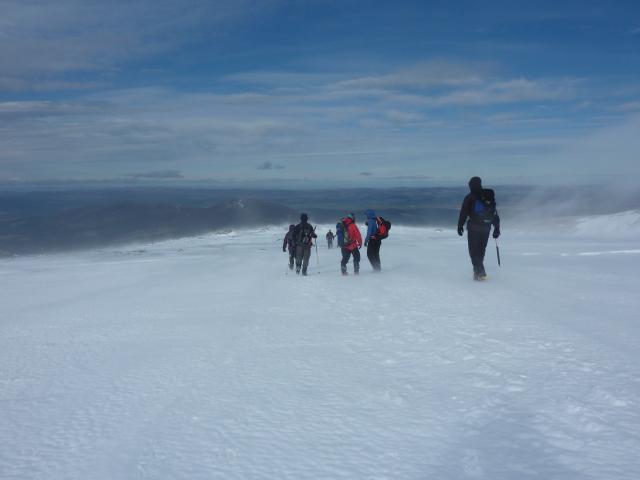 More spindrift (a feature of the day)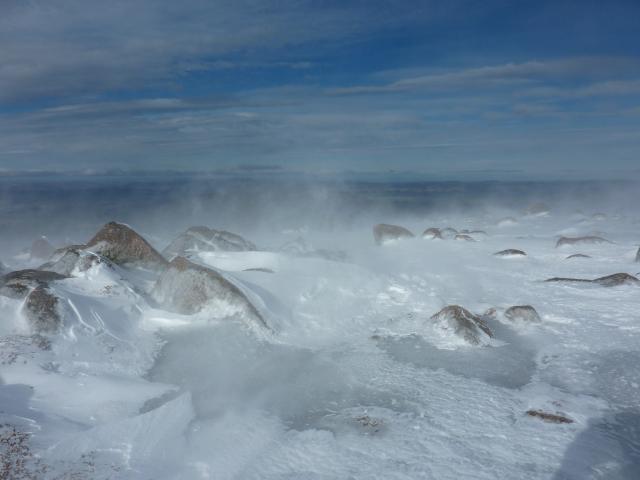 On the ridge down to Coire na Ciste a hardy Ptarmagin which was sheltering from the wind and spindrift allowed us to take his photo. We passed a smashing snowhole camp on this ridge and watched as some skiers skinned up Coire Laogh Mor.
A Ptarmagin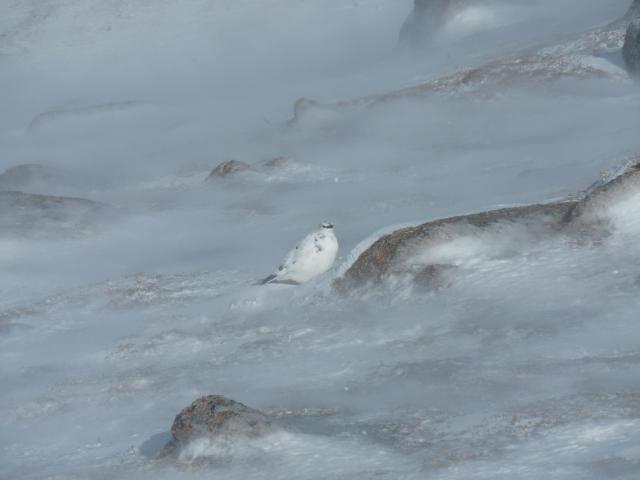 Skiers skinning up Coire Laoigh Mor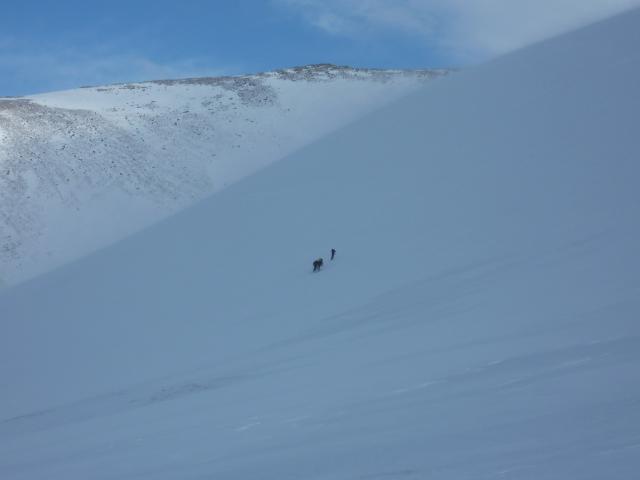 President's Party (Coire Laoigh Mor beyond)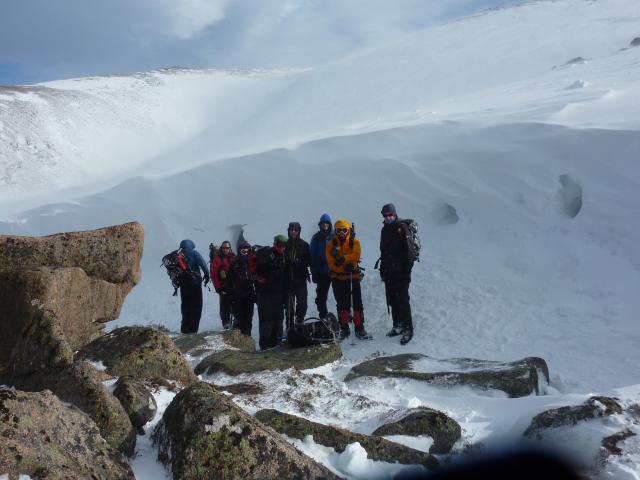 The snowless carpark was reached early on and by 3.30pm Ken had whisked us all away from the Sugerbowl Car Park to the bright lights of Aviemore where a few drinks (in the Cairngorm Hotel) and a visit to the Chippie completed a rather excellent, if short, day.
Our thanks go to David Brown for organising this meet, and leading the President's Party, and Ken Thomson our number one driver.