Twenty-two people attended this meet over the course of the long weekend, eighteen at Sail Mhor Croft Hostel and four at the Dundonnell Hotel.
In the Hostel were Marj Ewan, Eilidh Scobbie, Fiona Cameron, Ian and Airlie Bryce, Jim Bryce, Alex Barbour, Roger Houghton, Sandy McIntosh, Mike Hewitt, Angela Ewan, Paul Cichanski, Mike Brian and friends, Marianne, Lizzie, Fiona, Julie and Dan.
In the hotel were the McAndrews, Sheila Murray and Donald Hawksworth.
Sail Mhor Croft Hostel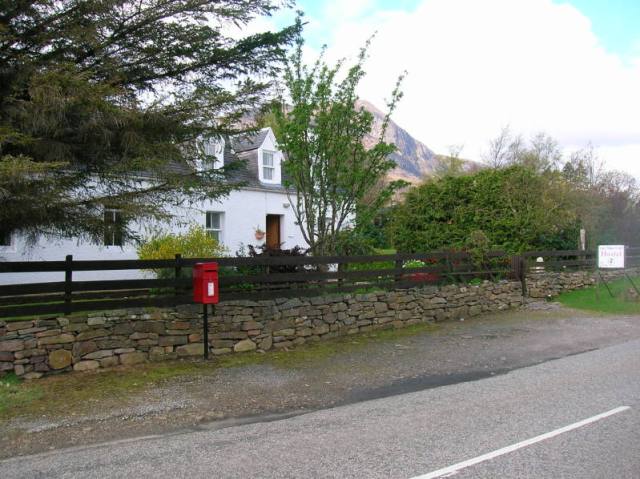 We were very lucky with the weather as it was mostly dry and sunny with little wind and at times quite warm. The hostel was really nice and Eilidh and Fiona C did us a lovely meal on Saturday night.
On Saturday Alex, Marj, Angela and Paul did Sgurr Breac and A 'Chaileach. Jim and Ian did Airigh Charr. Mike B, Lizzie, Fiona and Marianne did Slioch. Mike H, Sandy, Roger, Eilidh and Fiona C set of to do Sail Mhor but had to alter their routes as the river crossing proved impossible.
Saturday
Marj Angela and Paul set of from the A832 along footpath to Loch a Bhraoin and then to the col at the head of Allt Breabaig.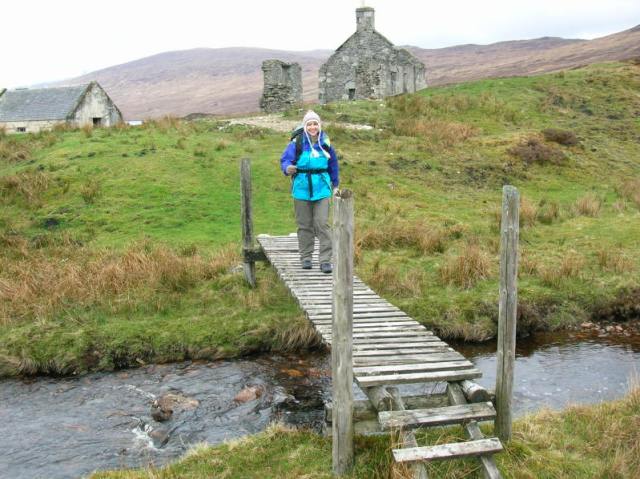 It was very boggy and we completely missed a track on the opposite side of the river which everyone also seemed to miss as well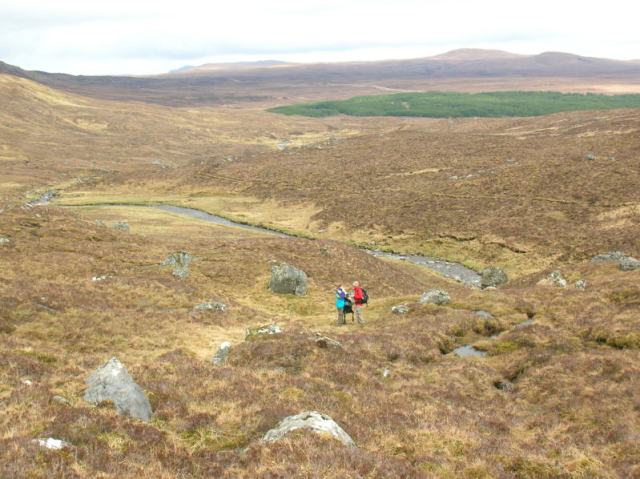 Then we headed up the east ridge of Sgurr Breac to the summit.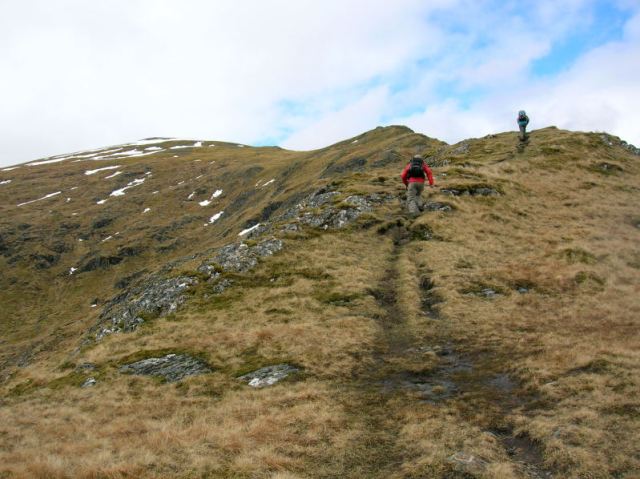 Looking back towards Loch a Bhraion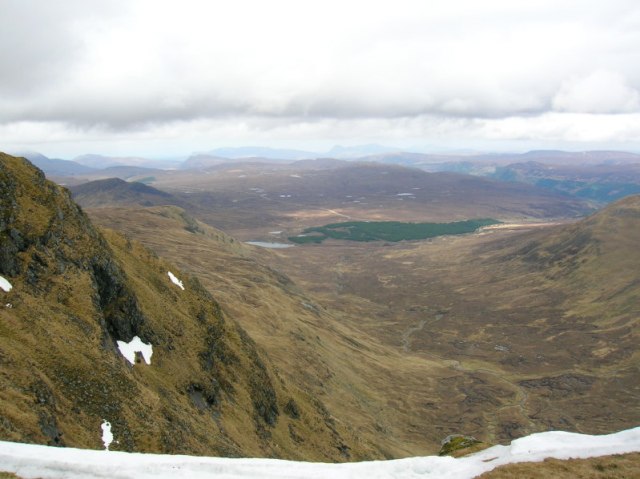 The summit of Sgurr Breac and beyond to Tom an Coinich and A 'Chailleach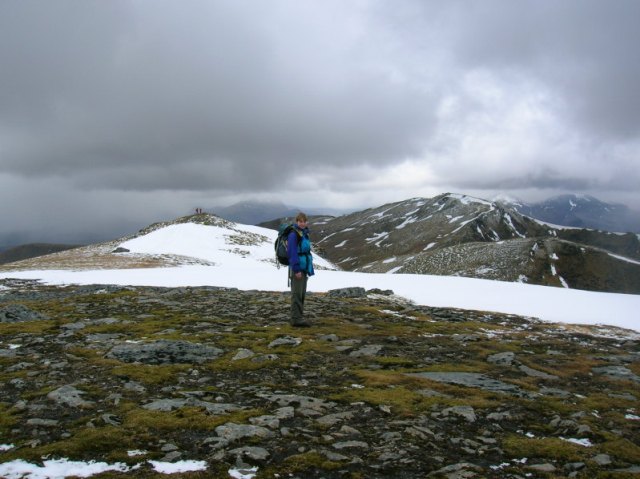 Loch Fannaich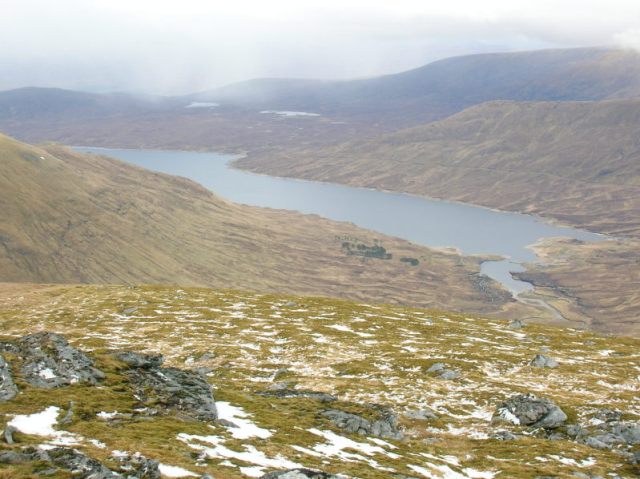 We then traversed across Tom an Coinich and on to A 'Chailleach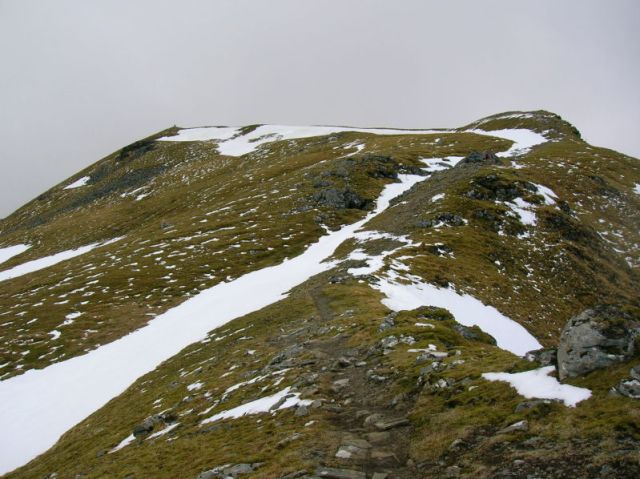 Looking back to Sgurr Breac from A 'Chailleach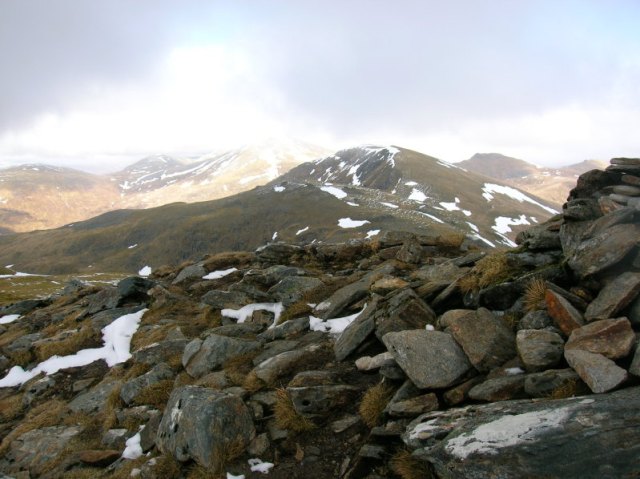 We then descended by Sron na Goibhre and skirted round the north end of Druim Reidh and returned to the car.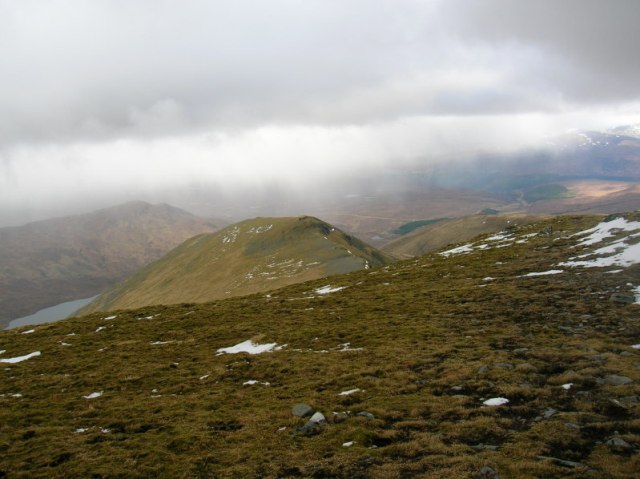 It was an excellent day out with fantastic views
Sunday
Ian and Jim did Beinn Enaiglair. Alex did An Teallach. Mike Brian, Marianne. Fiona, Lizzie and Julie and Dan (who arrived Sat night) went to Gruinard Bay crags and had a brilliant days climbing.
Mike H, Sandy, Roger, Eilidh and Fiona C all had to leave us as they had other commitments.
Marj went to Stac Pollidh with Angela and Paul to introduce them to good scrambling.

Stac Pollidh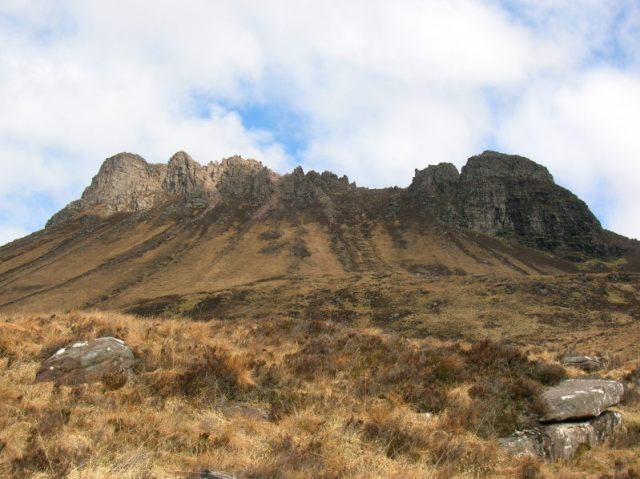 We followed the track up and round the back and up to the saddle.
Looking towards the Quinaig, Suilven and Canisp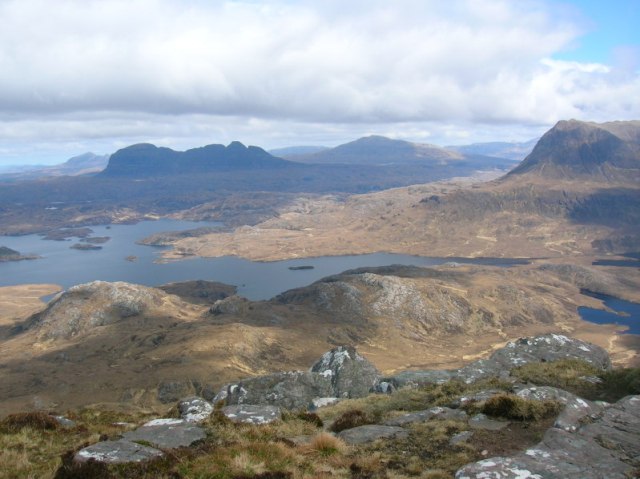 Angela getting to grips with the rock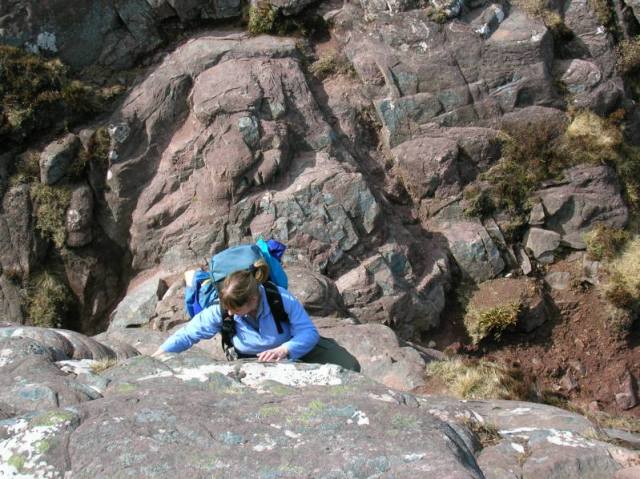 Pinnacles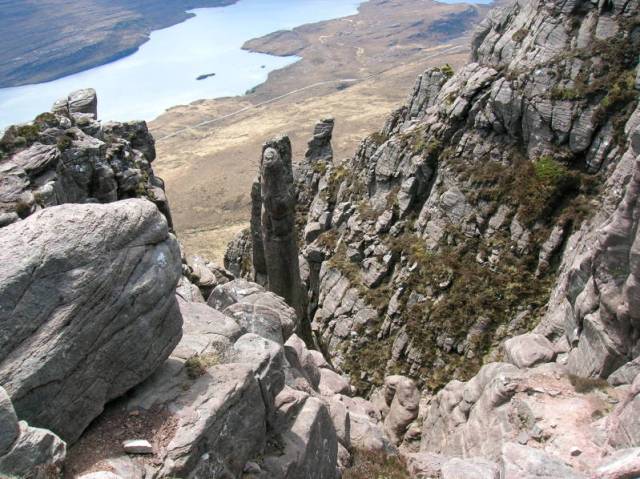 On the west summit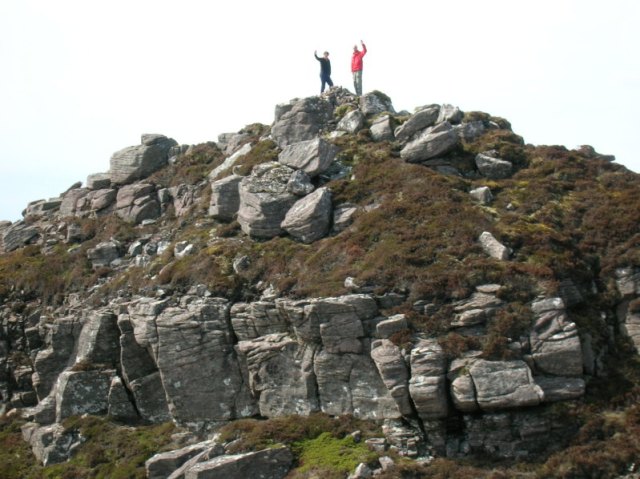 Descending the crux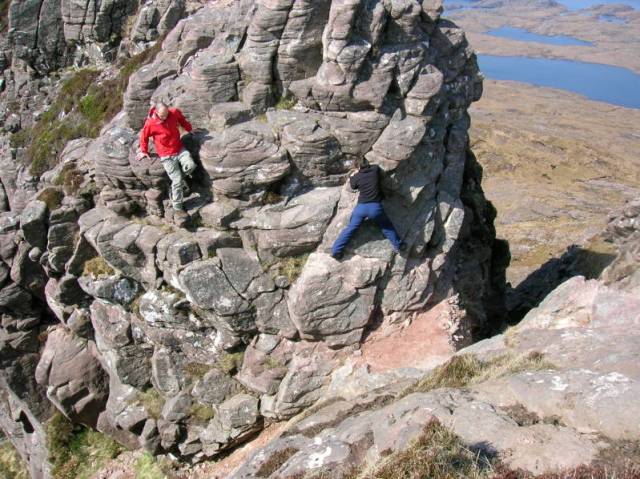 Then we sat in the sun for a while on the top and enjoyed the views followed by a return to the car and a visit to Achilltibuie.
On Monday everyone headed off to do various things before making their way back to Aberdeen.
A local resident