This weekend, the first south of the border for a few years, was attended by 8 members. Grace, Mariane and Marj arrived at lunch time and managed a walk over the hill tops above St Johns Vale, which was just across from our camping barn. Bill and Roger arrived mid afternoon, Colin and Doris arrived at tea time and were closely followed by Jim Bryce who had cycled from Newcastle having taken the train from Dingwall on Wednesday.
Causeway Foot Farm Camping Barn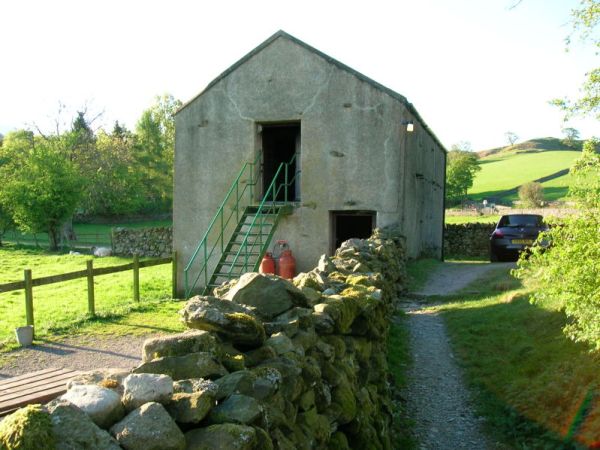 The hilltops above Causeway Foot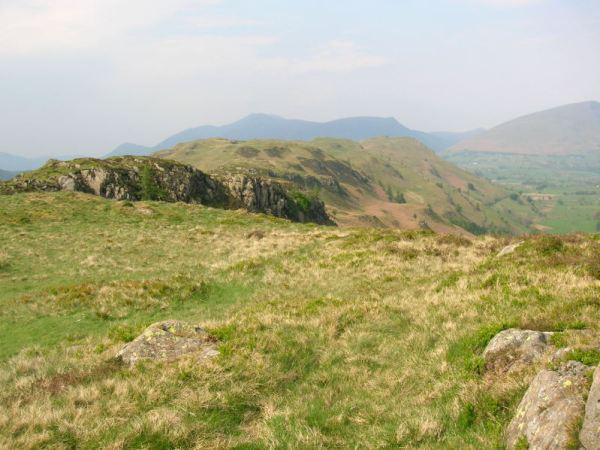 Towards Thirlmere Lake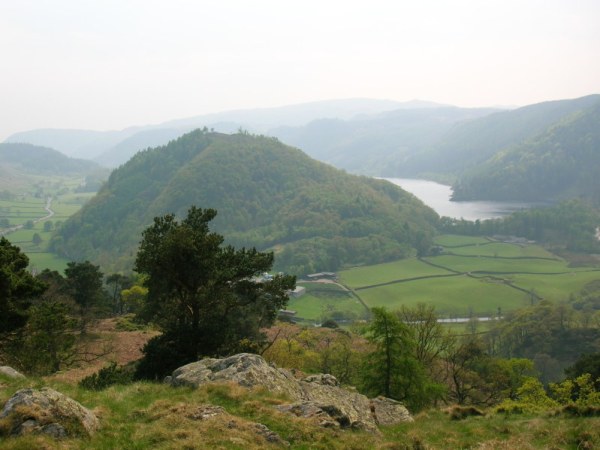 Saturday
An early start for everyone on another beautiful but windy day. Bill and Roger climbed Scafell Pike from Seathwaite to Stye Tarn and the Corridor route. Colin, Doris, Grace and Jim did Little Man, Skiddaw returning via Skiddaw House and Cumbria Way. Marj and Marianne climbed Grooved Arete on Pike's Crag on Scafell.
Some pictures from the day

Pikes Crag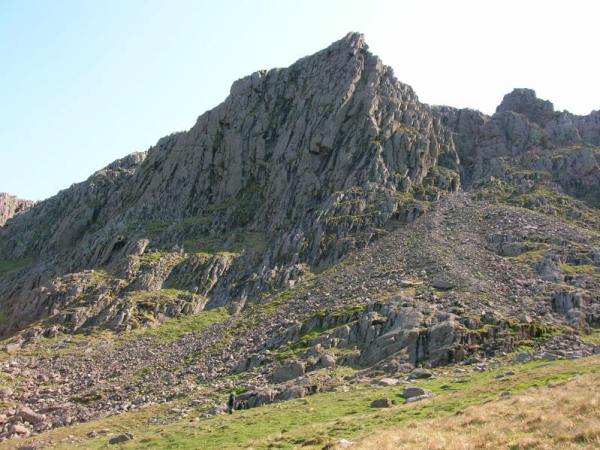 On Grooved Arete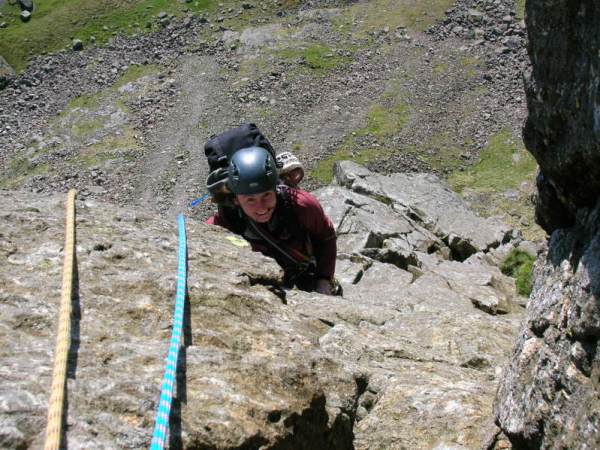 Skiddaw from the Barn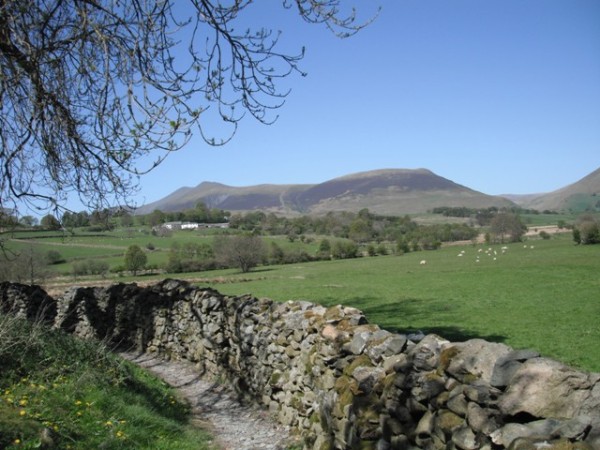 Skiddaw from Little Man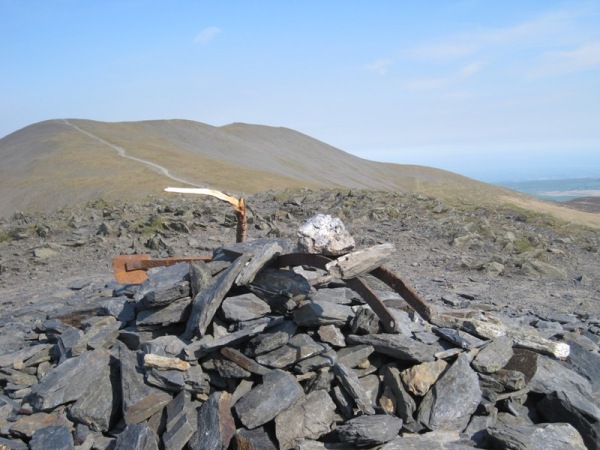 Keswick and Derwent Water from Little Man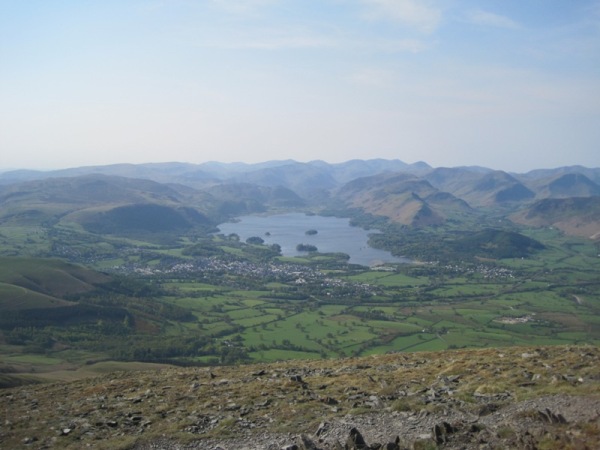 Skiddaw House Youth Hostel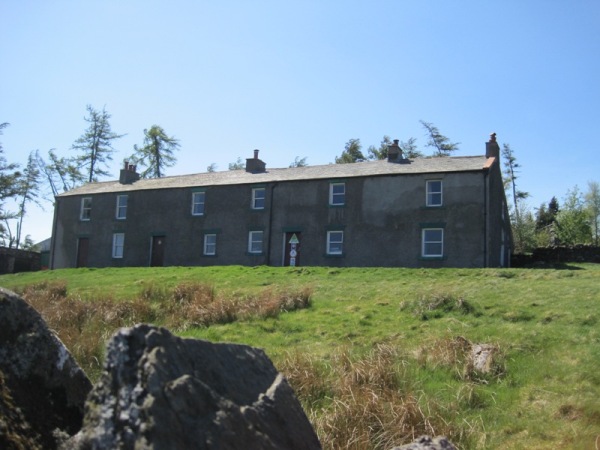 Gentle walking on the Cumbria Way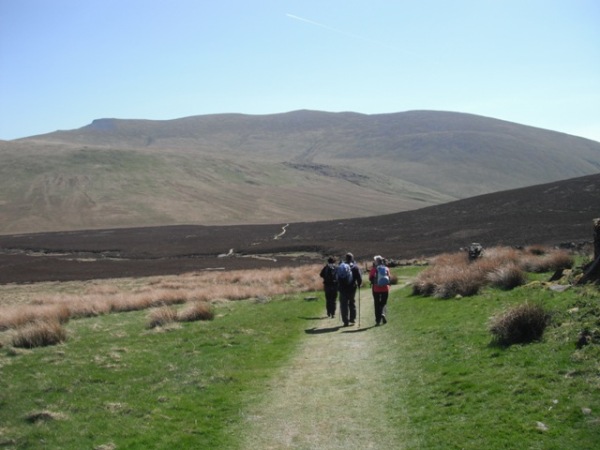 Sunday
Bill and Roger climbed Haystacks and then headed back home via Hadrianís Wall. Colin, Doris, Grace and Jim climbed Blencathra via Mungrisdale common and the very windy east ridge, returning down the Scales Fell ridge. Marianne and Marj climbed at Castlerock , Thirlmere.

Some pictures from the day

Castlerock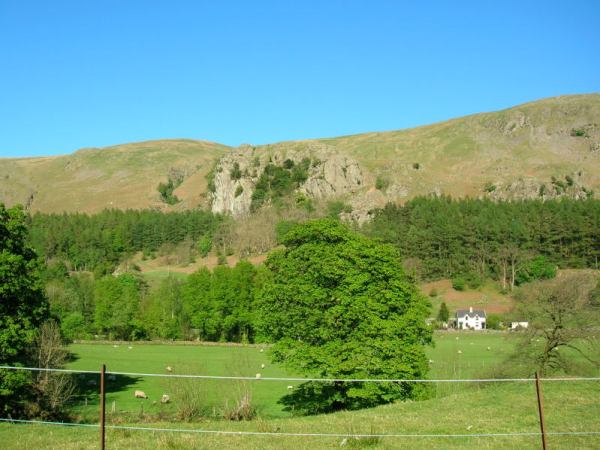 Lots of obstacles on this climb!!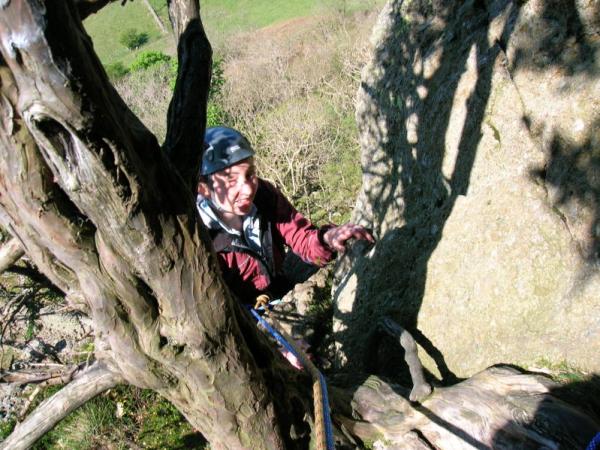 Blencathra from the barn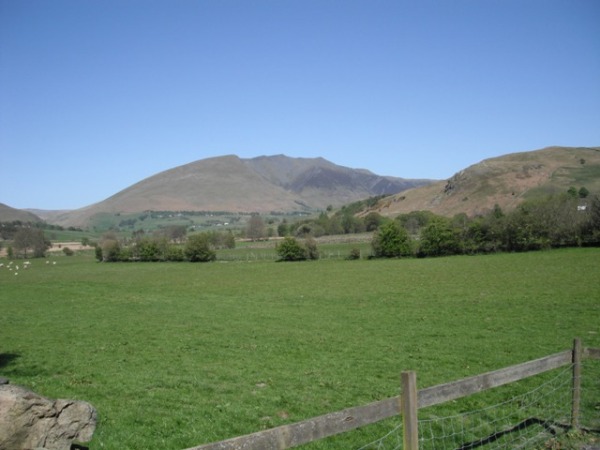 One of the many ridges to Blencathra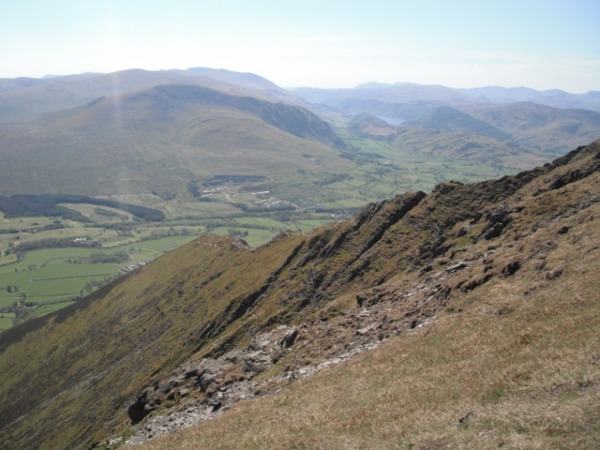 Sharp Edge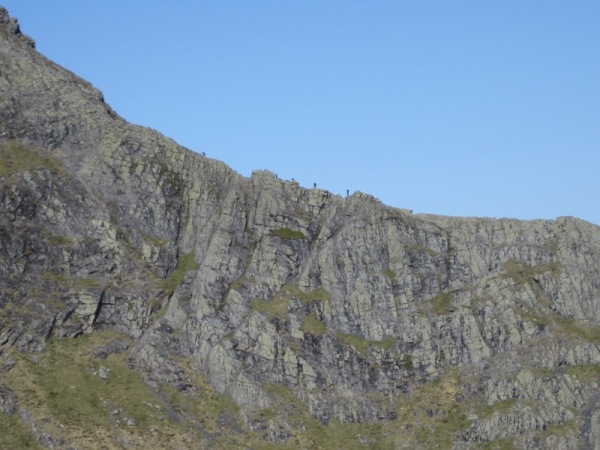 Back towards the summit from Scales Fell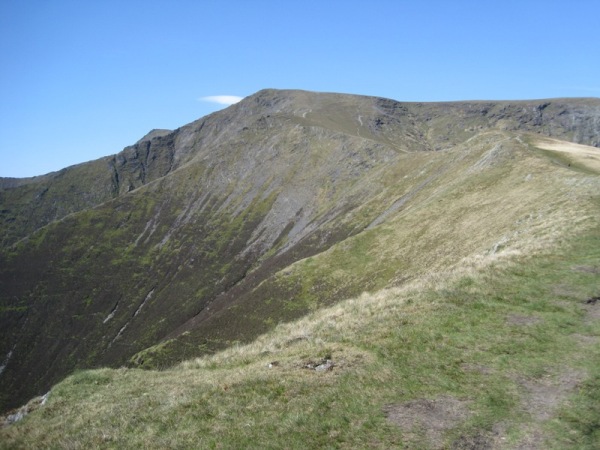 Monday.
Colin and Doris headed home and Jim set off on his cycle towards Newcastle where he was getting a train north on Wednesday. Grace, Marianne and Marj headed for Borrowdale where Grace headed up the hill at the back of Shepherd's Crag while Marj and Marianne climbed on Brown Crag before meeting up and all heading home.
Marj leading the climb on Brown Crag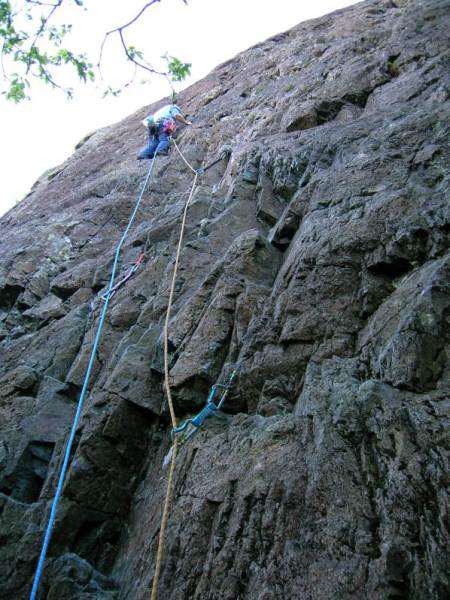 We had a very enjoyable weekend into which everyone packed as much as possible. The Barn was basic but comfortable and adequate for our needs. A lovely area with friendly people and we would certainly consider a return visit.