Despite some horrendous weather on Saturday, and attempts by even the bus company to cancel the meet, 14 brave souls turned out for this magnificant traverse.
It was raining quite hard on the way out but when we arrived at Auchallater the rain had eased and brighter skys were in evidence.
The first part of the walk was on a good landrover path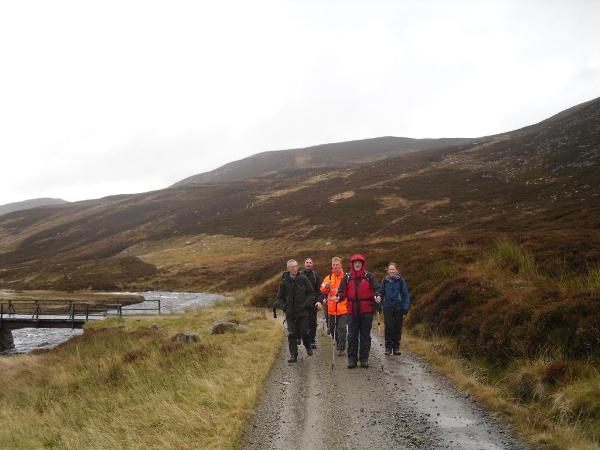 We arrived at the lodge near the loch to be greeted by the locals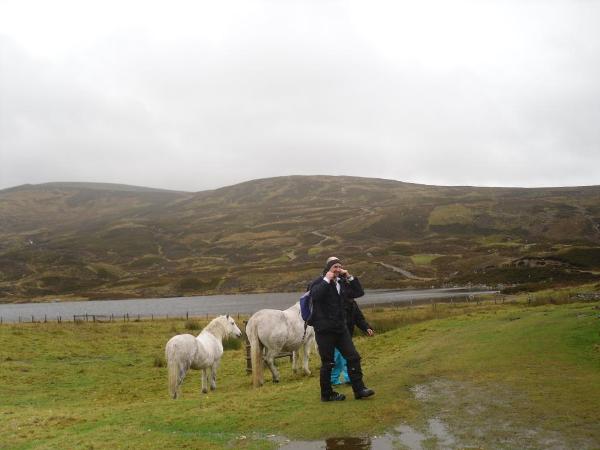 All 14 of us made our way up the path to Carn an Saigart Mor.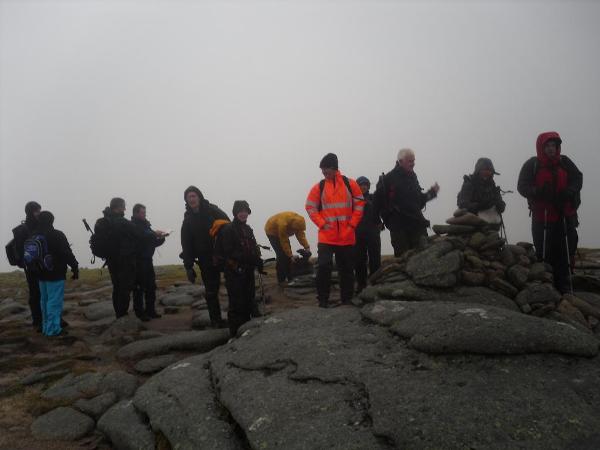 From there Roger, Bill and Sandy decided to cross the White Mounth and head over to the main Lochnagar path.
The main party decided to stay high and dry and bag the two Munros - Cairn Bannoch and Broad Cairn.
The weather continued to improve and the mist cleared to reveal a fairly well trodden track.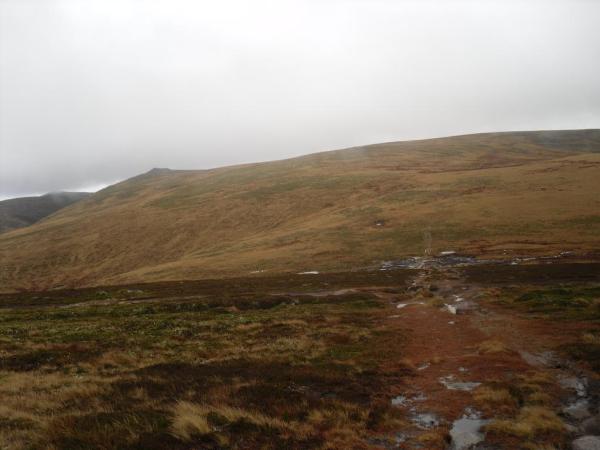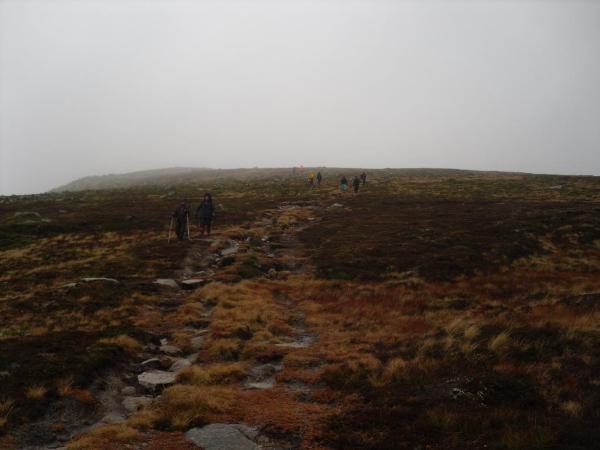 Broad Cairn in the distance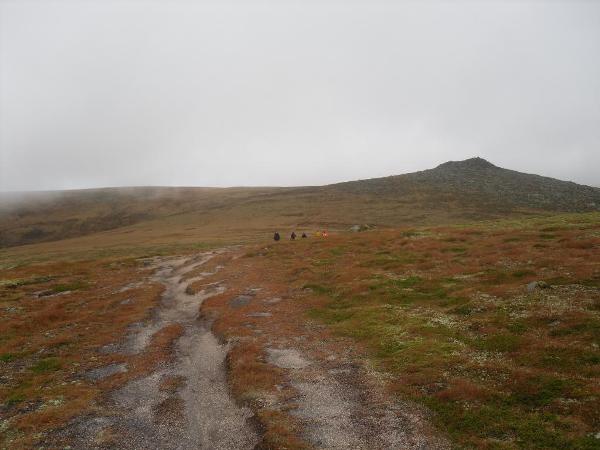 The summit of Broad Cairn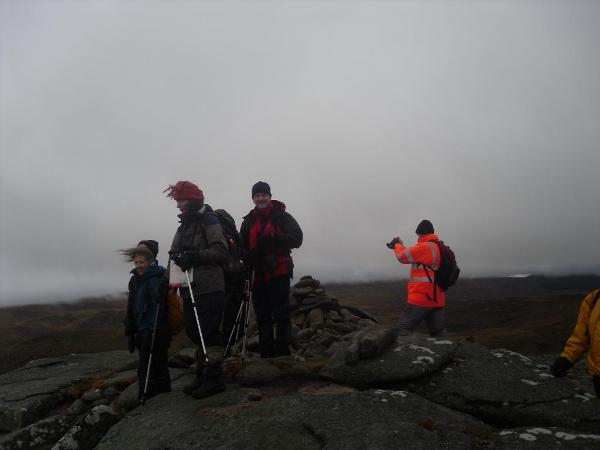 Some great views were to be had from the summit of Broad Cairn and people were getting their cameras out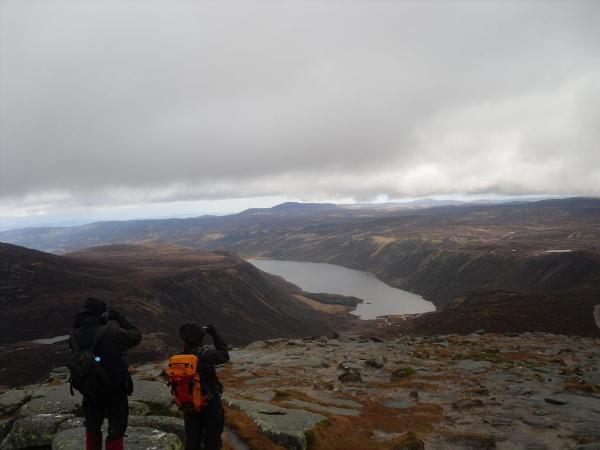 We the headed down to the stables and continued on the high path that overlooks Loch Muick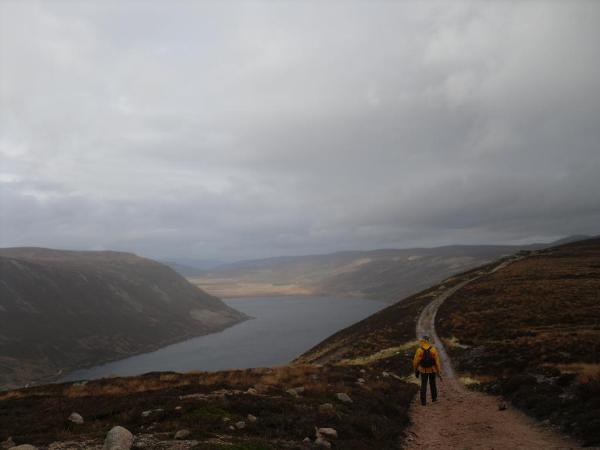 Looking over to the Lochnagar massive with its rivers in spate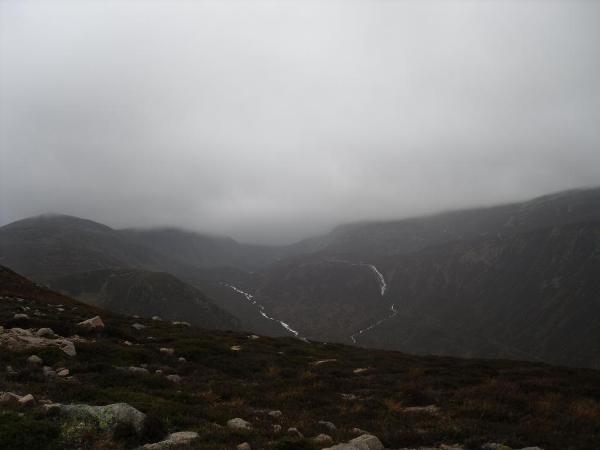 The traverse took only 6.5 hours and was quicker than we expected. Three Munros in total. The route we took was mainly on good paths.The weather wasn't that bad and most people had dryish feet.