Fourteen club members and one dog attended this minibus meet which saw the Club back in a corner of Scotland it hadn't visited for some time. It was a glorious day but breezy up high, though even the winds (from the SW) were unseasonally warm for the time of year. All except our driver (and Club President) Anne ascended Corryhabbie Hill. The President's Party Route went by way of Suie and Queen Victoria's Cairn (mostly on good paths or land rover track). The homeward leg took us along Morton's Way and out by the now rather forlorn looking jumble of buildings that are/were Glenfiddich Lodge.
Distance travelled by the PP was 23.4km and the time taken was 6hrs and 10mins.
Leaving Allanreid Car Park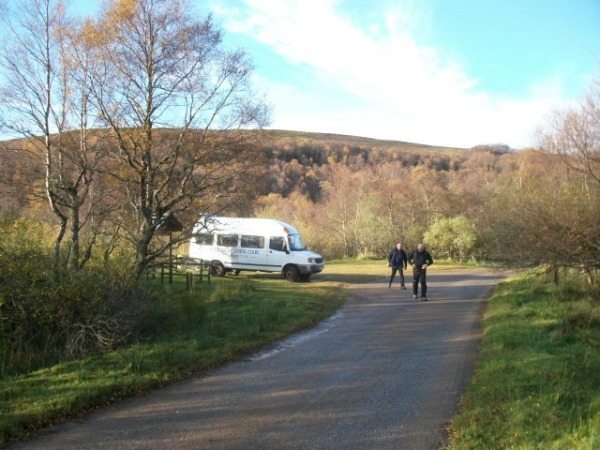 Scottish Rights of way Society Signpost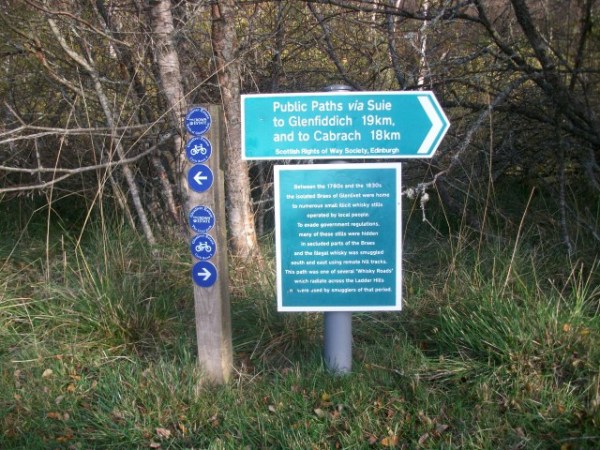 Setting off by the River Livet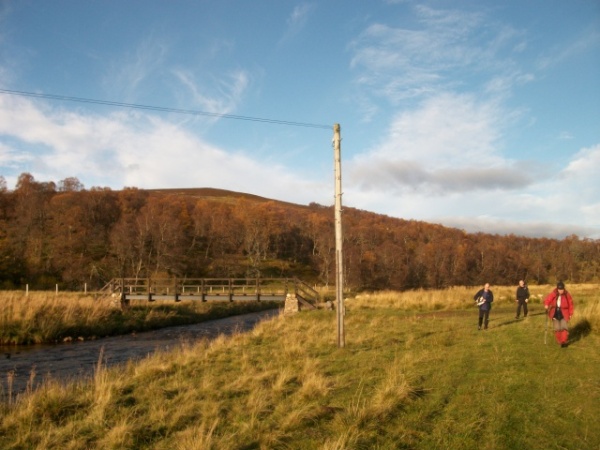 It was a beautiful autumnal morning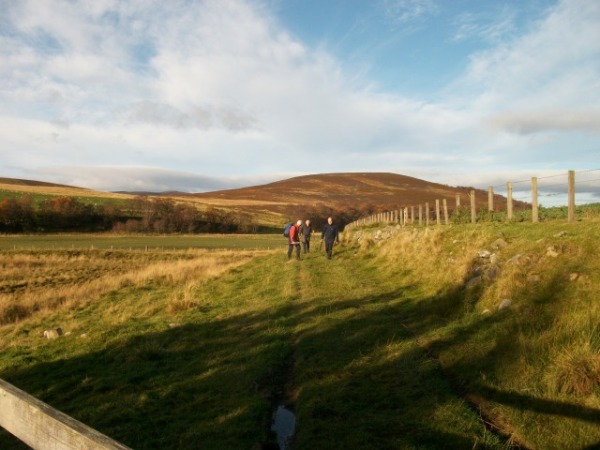 "So where does that path go?"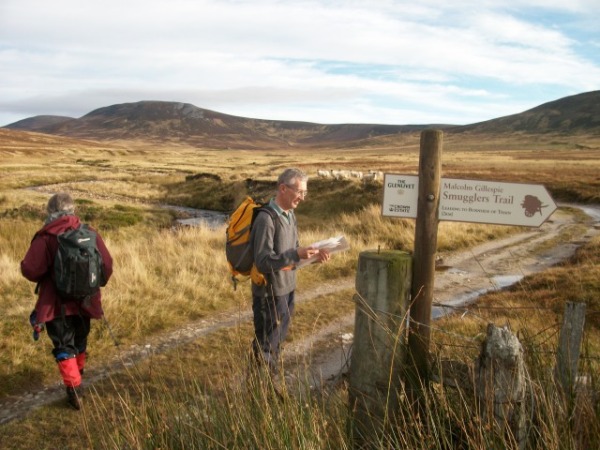 Approaching Suie, at one time a thriving working farm?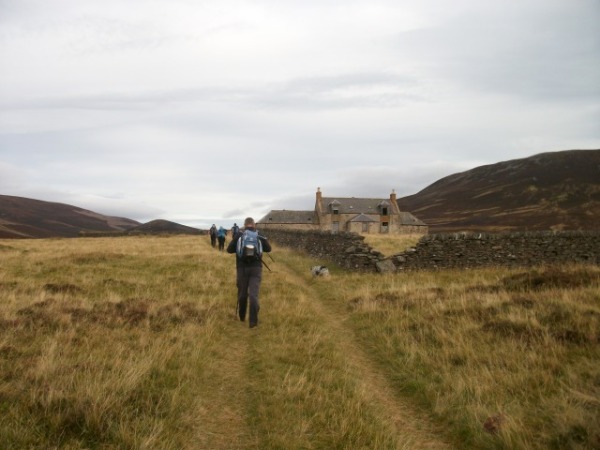 We stopped here for a bite to eat here and afterwards some explored the innards of the building which can be accessed. Some, who'd done a little research beforehand, knew of an old milestone or post allegedly situated somewhere by Suie and after a little casting around it was found. Dating from around 1886 it reads "Glenfiddich 6 and a half miles"
Glenfiddich 6.5miles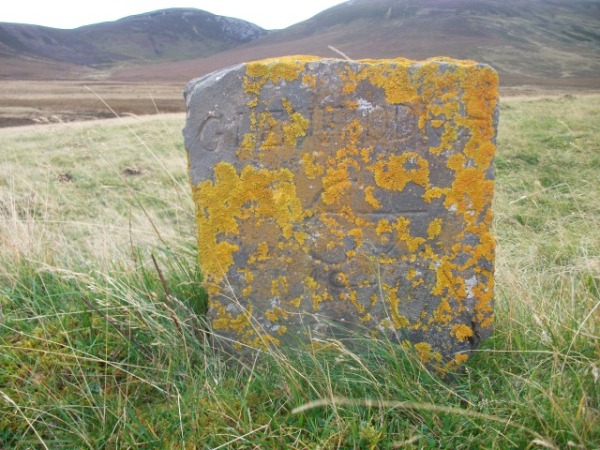 The old farm of Suie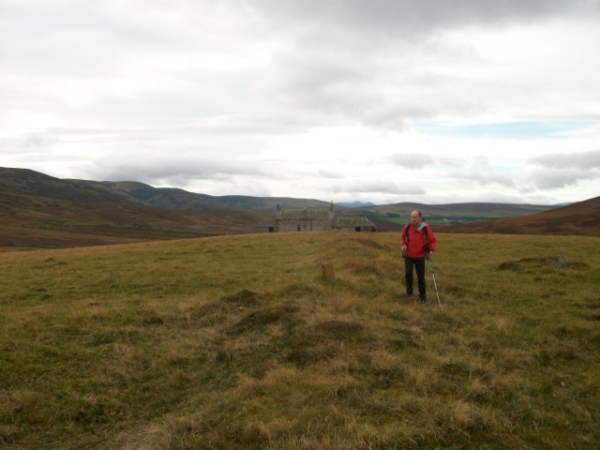 From Suie we proceeded along the well defined track in the glen. There were some crows about, high up and cawing. Large patches of burning to the heather were noticed on at least two hills… either Muir Burn gotten out of control or perhaps the result of wild fires this summer past? Near the high point on the pass there is a Cairn to Queen Victoria, built (only) to commemorate her visit to the area in 1867.
By the Queen's Cairn looking back towards Glenlivet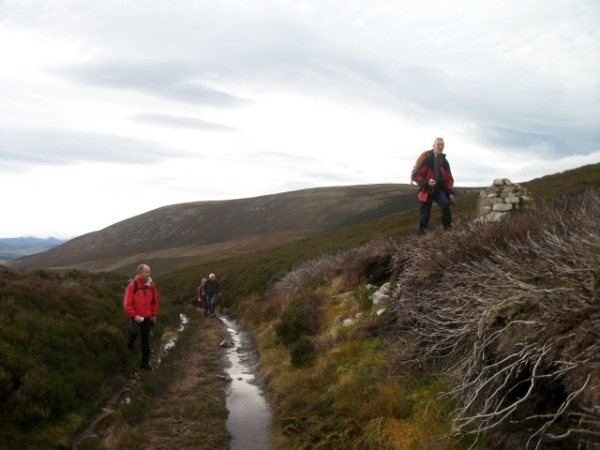 Canine member of our party after checking out the cairn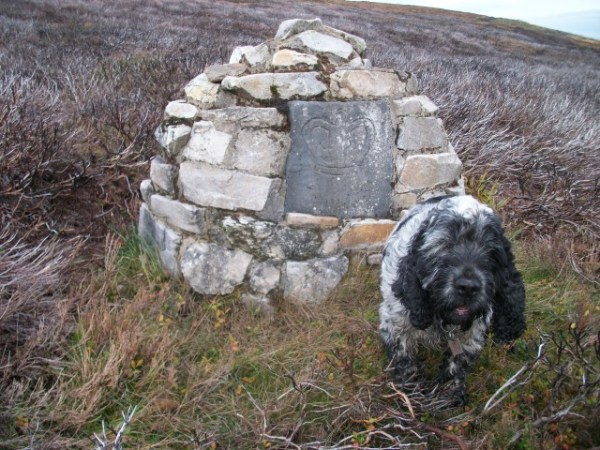 From the glen a steep pull up a land rover track took us to the summit of Corryhabbie Hill (781mtrs) where the views were expansive (circa 40mins from glen)
Corryhabbie Hill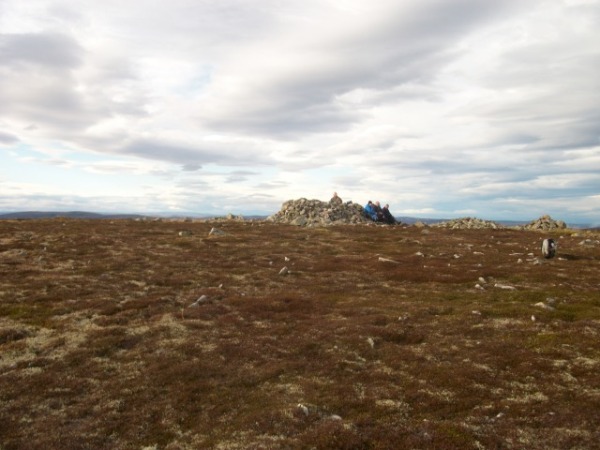 By the cairned shelter which houses a trig point with a metal "hat"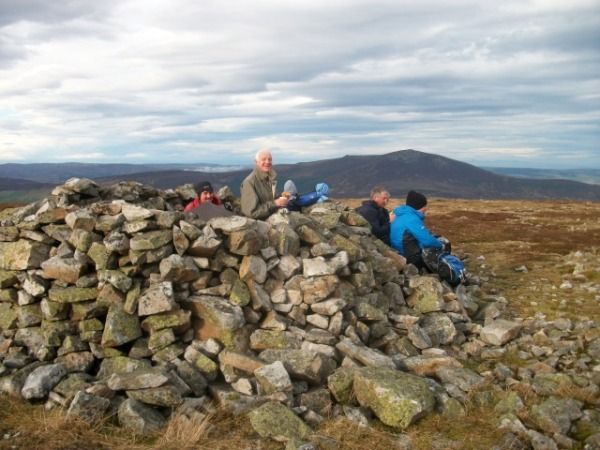 Ben Rinnes from Corryhabbie Hill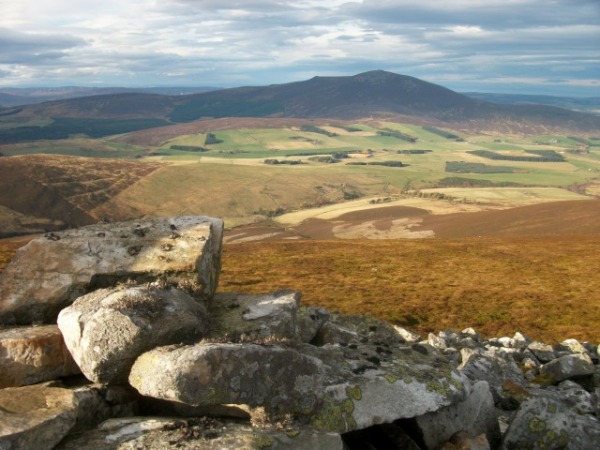 Breezy but bright and fortified by some mulled wine we cast long shadows over Morton's Way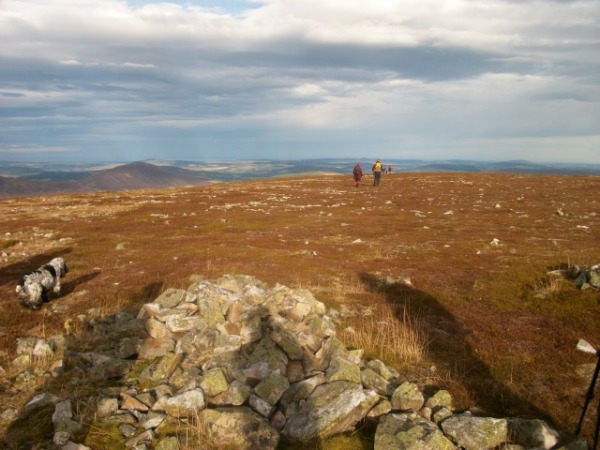 Corryhabbie Hill 30/10/11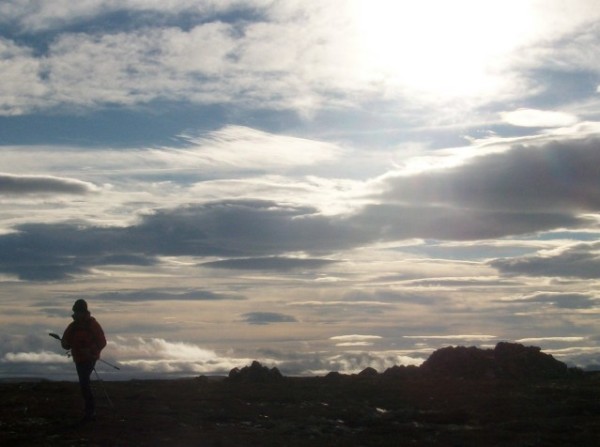 Ben Rinnes from Corryhabbie Hill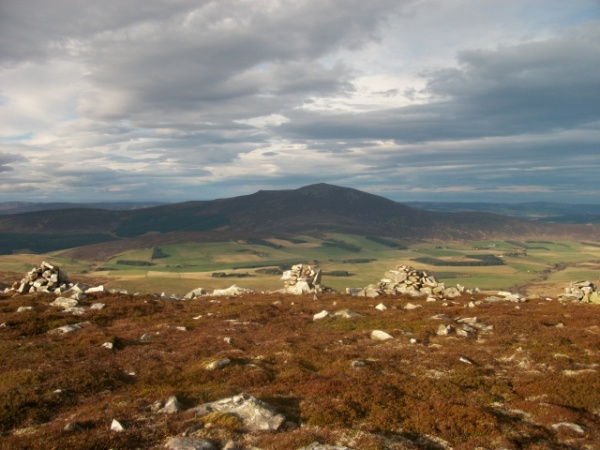 Walking on Morton's Way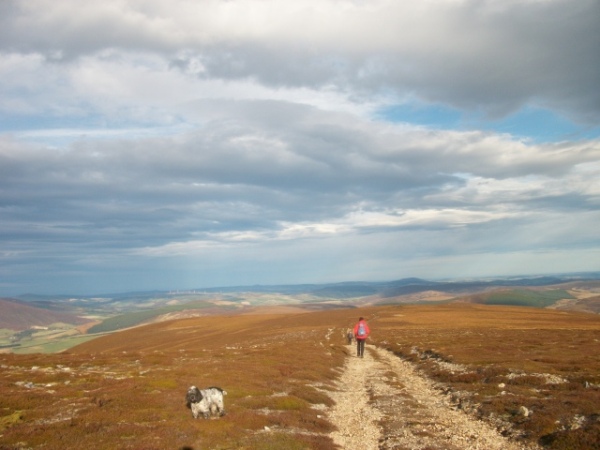 The walkout high was a delight; we could clearly see the higher hills across the Moray Firth. We stopped for another break before a pint (or dram) in Dufftown and that pretty much was our day. Thanks as always to our driver who coped admirably with the old minibus, despite bits falling off... Cheers for the day.
Name that Bothy ?