A small but very capable group consisting of Alistair, Christine, Colin, Deborah, Derek, Ken, Stan and Willie met on Sunday morning for the short minibus trip up the Cairn o'Mount road to the Clochnaben Car park. They were accompanied on the walk by Sue, who had made her way to the start point independently due to commitments later in the day, and by another regular on Day meets, Harvey the Spaniel.
It was a beautiful crisp morning with not a cloud in the sky as they headed up Glen Dye. They stopped at Charr Bothy for 11'ses (although it was only 10 !! )
Clochnaben and the blue sky from the track near Millers Bog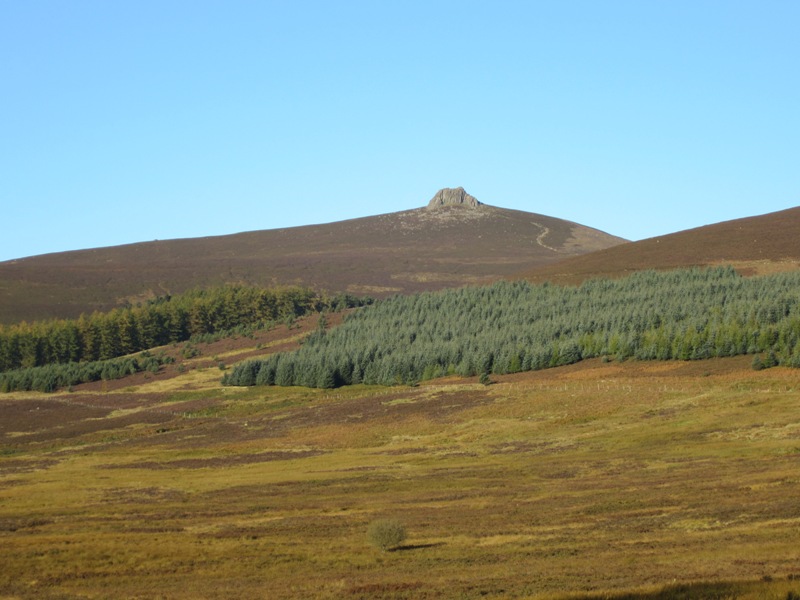 '10'ses' at Charr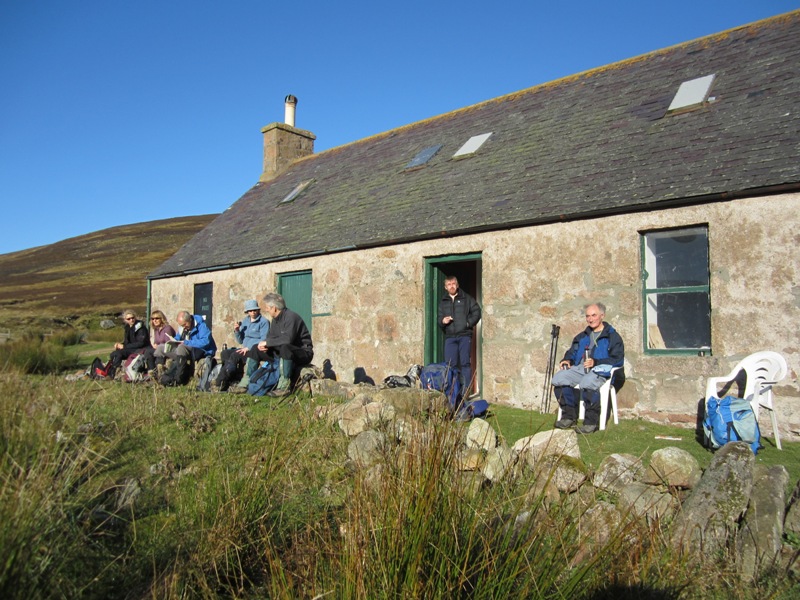 Dodgy bridge near the end of the glen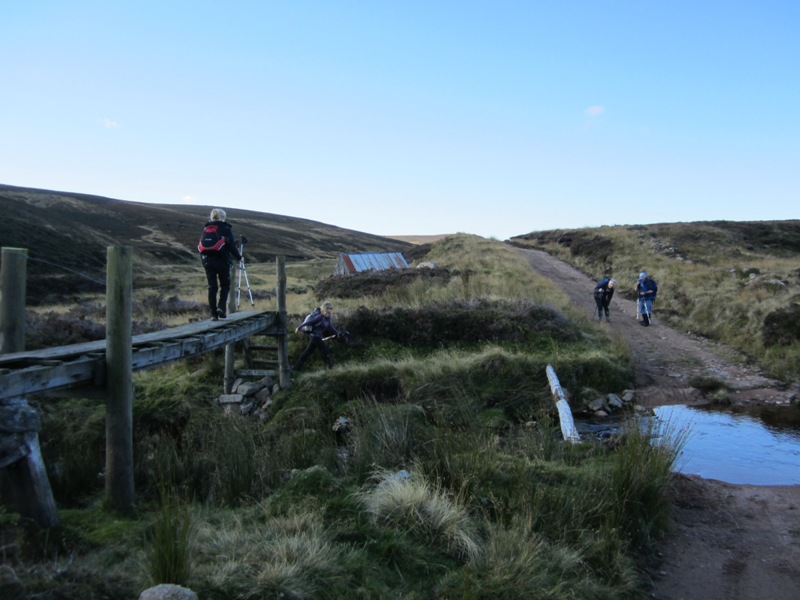 After reaching the end of the glen they took to the hillside and climbed onto a track which took them as far as the drop before the final climb. After some improvised bridge building over a peat bog they headed up to the summit of Mount Battock for lunch.
Heading up onto the south ridge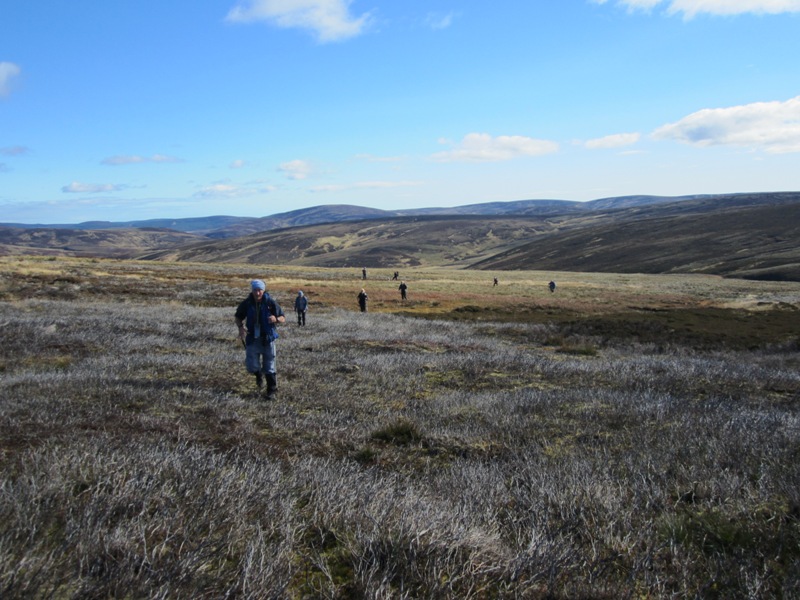 Clochnaben from the climb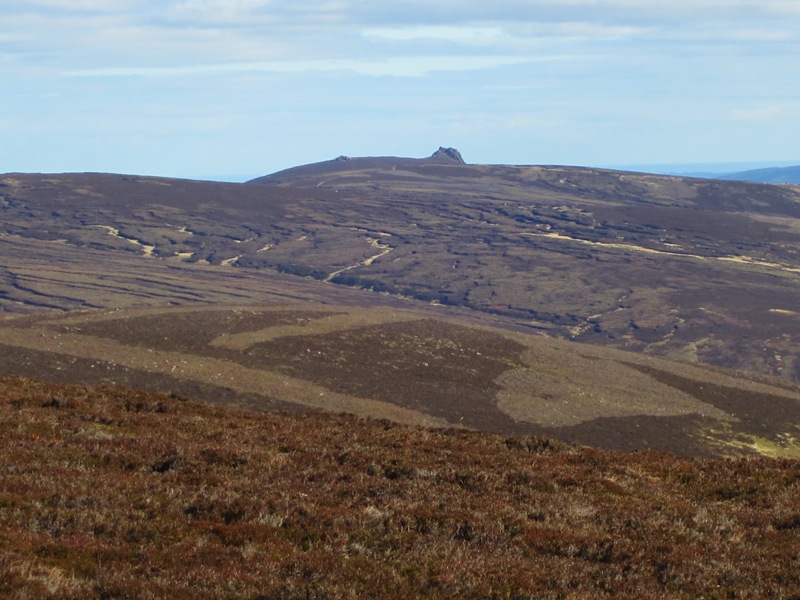 Heading up the track with Mount Battock to the left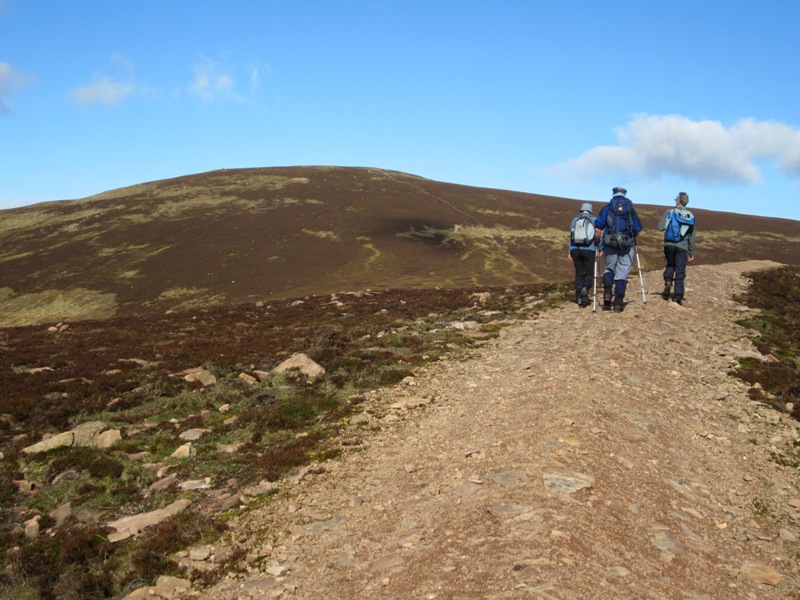 Building bridges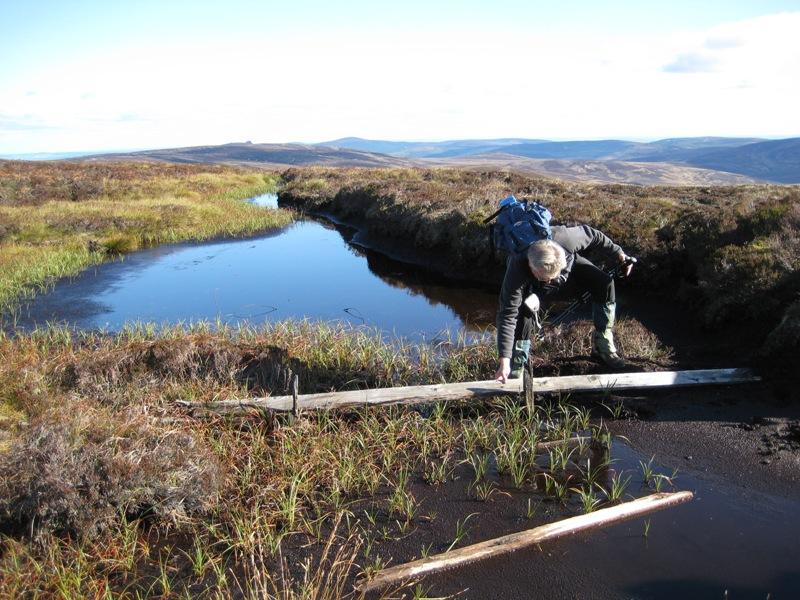 Using the 'new' bridge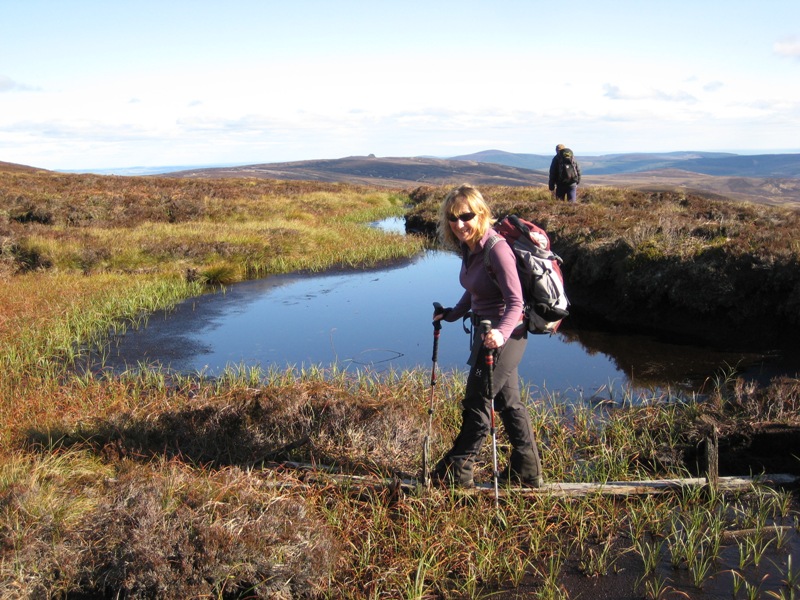 Reaching the summit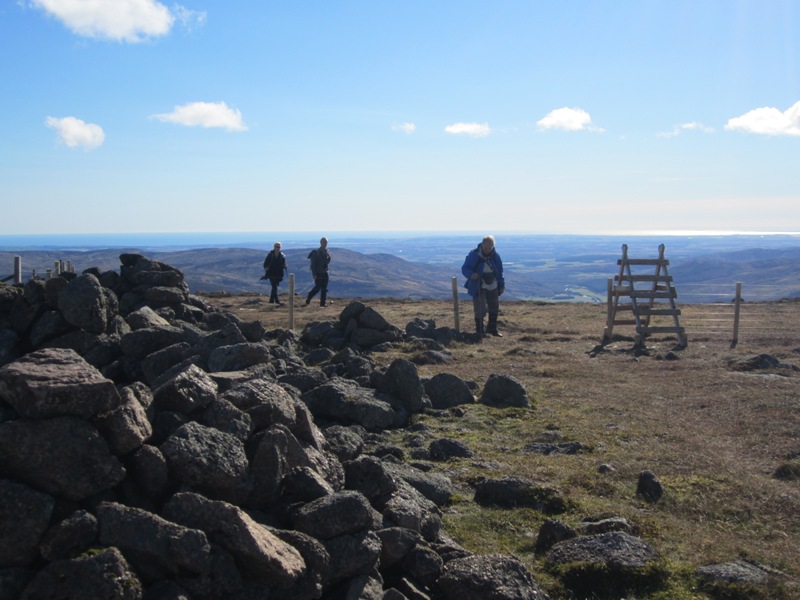 Lochnagar (zoomed) from the summit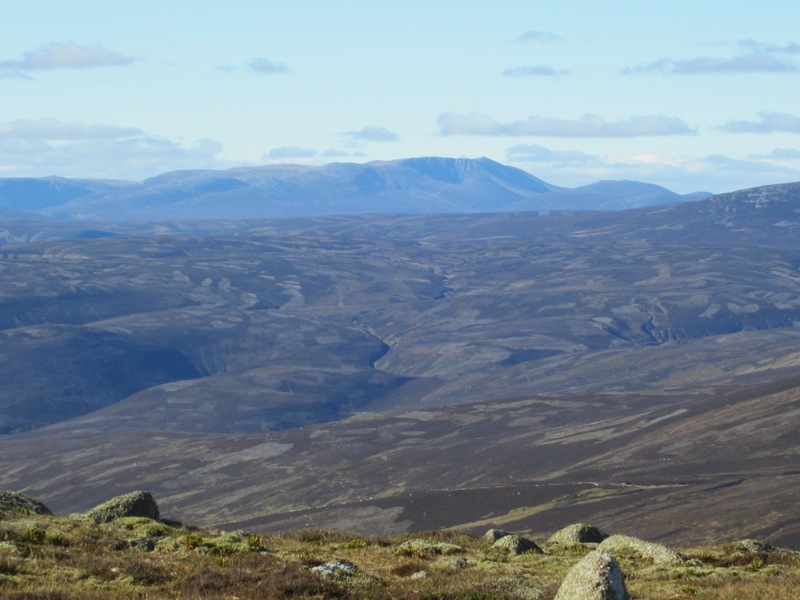 Group photo with the top of the trig point in the foreground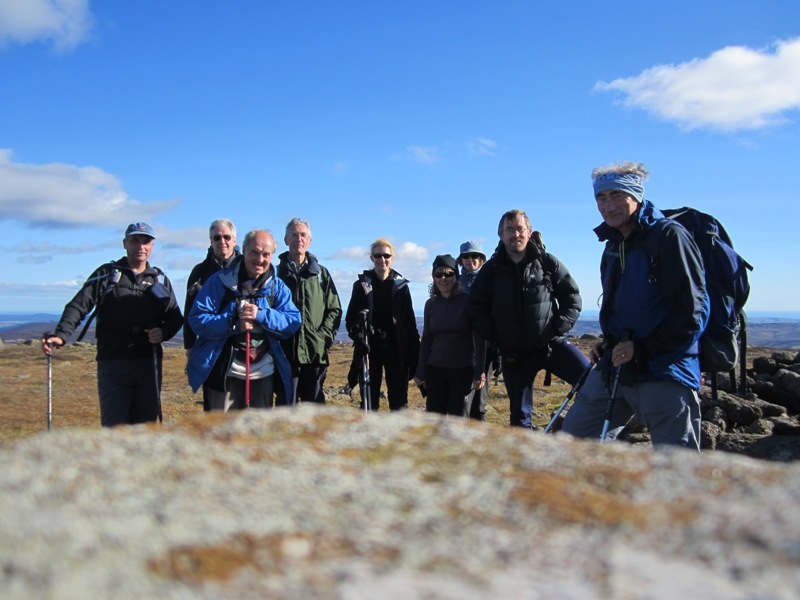 After lunch the group dropped off the hill onto the track which was followed all the way to Clochnaben, which is a long walk but one with views over the whole of the north east of Scotland. There has been a lot of work taking place up here with two new shooting bothies, rows of 5 star shooting butts and even car parking areas near them.
Heading off the summit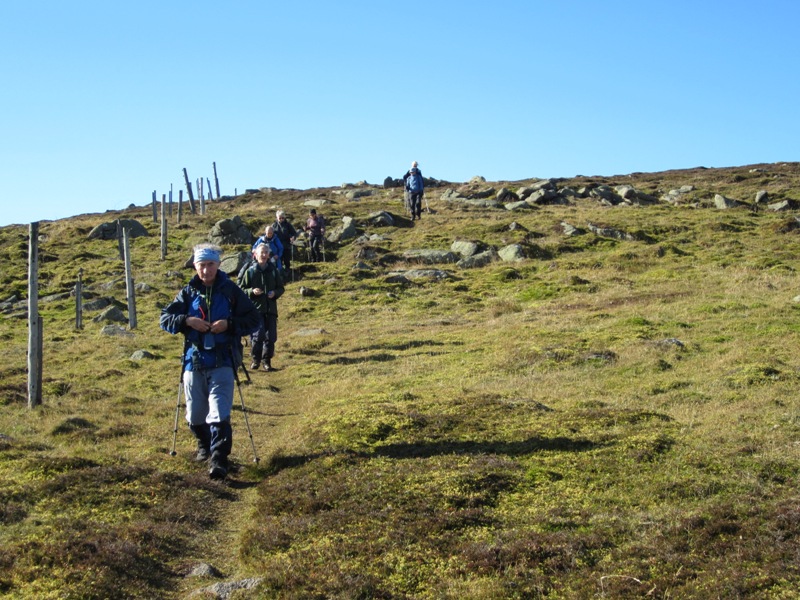 Scara Brae, or a shooting butt?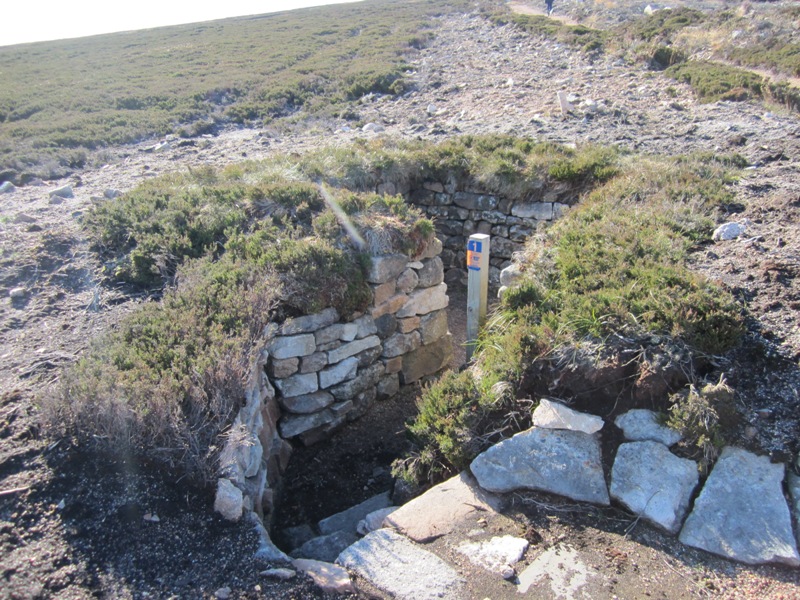 Inspecting the 'posh' shooting bothy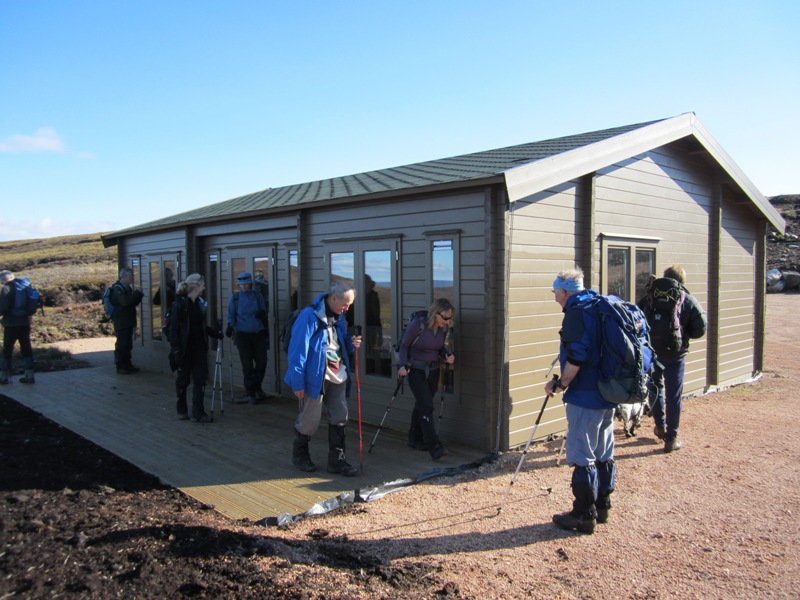 The 'not so posh' one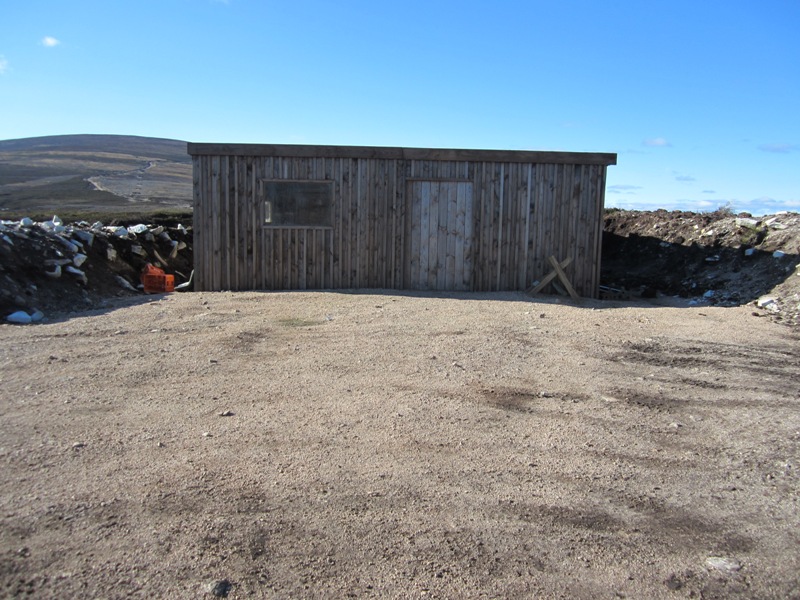 A water pit near Clochnaben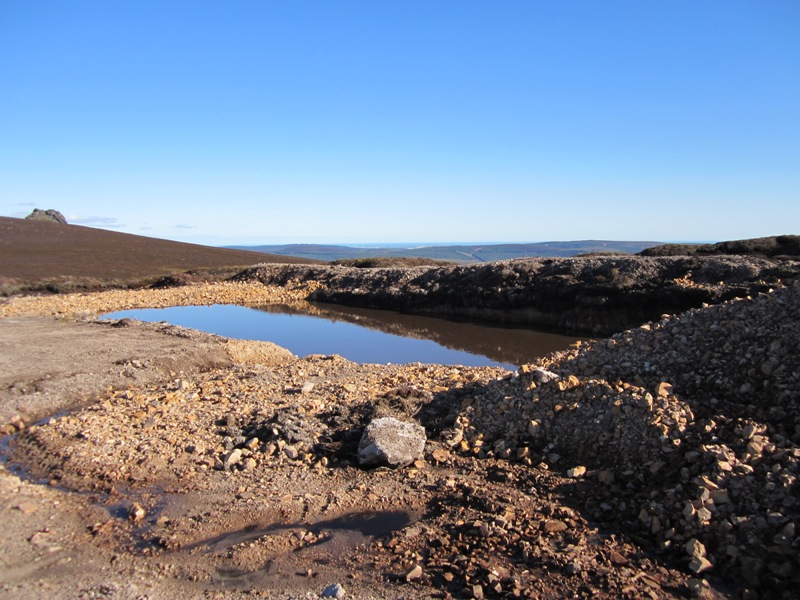 Approaching the summit tor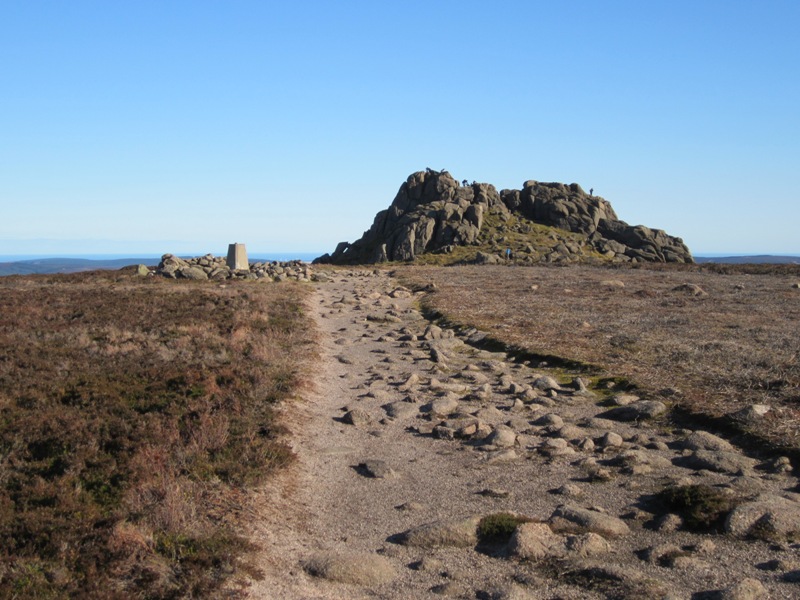 Once over to Clochnaben everyone clambered to the top of the summit tor, then after 'afternoon tea' we headed back down the path to the car park and the minibus and on to Banchory for a pint of something.
Look back from the path off Clochnaben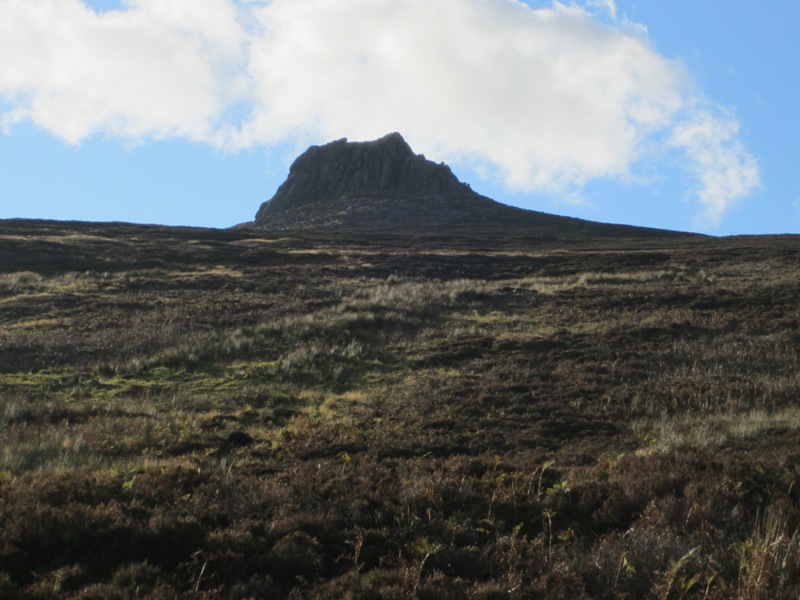 This was a great day out, especially given the weather and the short drive to and from the hill.