Five members and two guests attended this car meet to Glenshee for the hills to the east of the A93.
It was blowy (and slightly misty) when we set out from Seann Spittal just a little after 8.30am but the low cloud lifted and the day improved as it went on to the extent that there was blue sky on our return to the two cars parked this side of the Cairnwell Pass.
Seann Spittal Bridge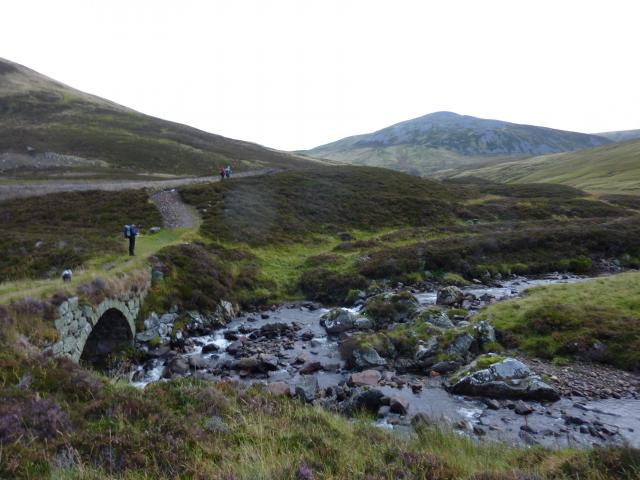 Tea break by old Ski Development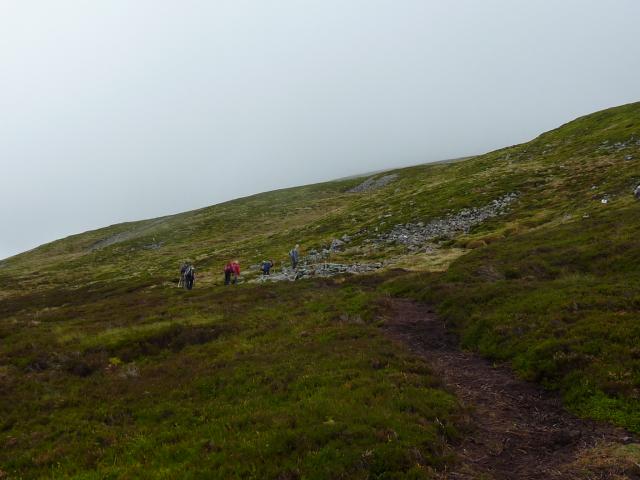 Malcolm and Garry on Cairn an Tuirc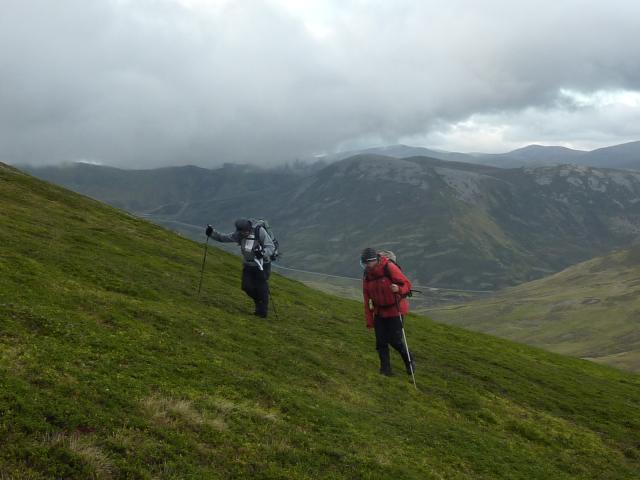 Rookie Day Meet organiser Malcolm was "skipper in charge" of today's route which saw us ascend Cairn an Tuirc via the ruins of an early ski development (you'll find no shelter here). There were deer roaring far off in the Garbh Corrie, dozens of hare about and a large flock of Ptarmagin were encountered shortly before the rocky summit of Cairn an Tuirc (The hill of the Boar) was reached.
Cairn an Tuirc (Glas Maol beyond)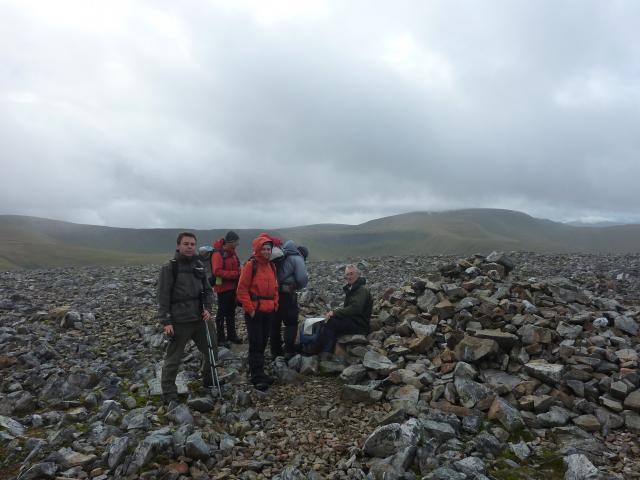 On the Monega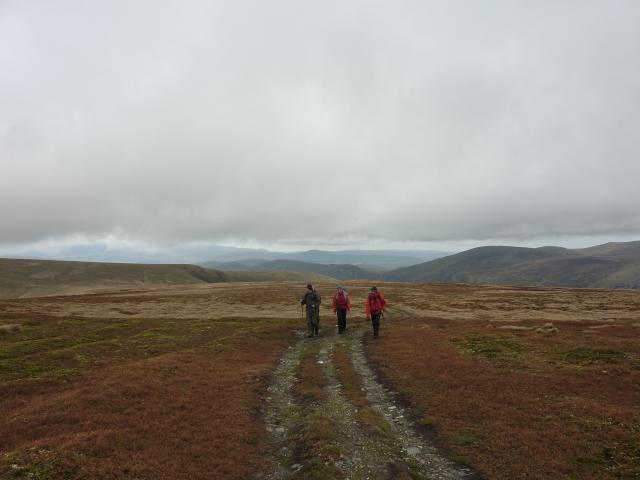 Our day proceeded (along the route of the ancient Monega Pass at times) to Cairn a Claise (The Hill of the Hollow).Views of the higher Cairngorms were limited due to cloud around the 3000 foot mark. Most detoured for a 'keek' into Coire Kander, a remote and lonely Corrie holding a high loch and beyond this we could just make out Jock's Road.
Coire Kander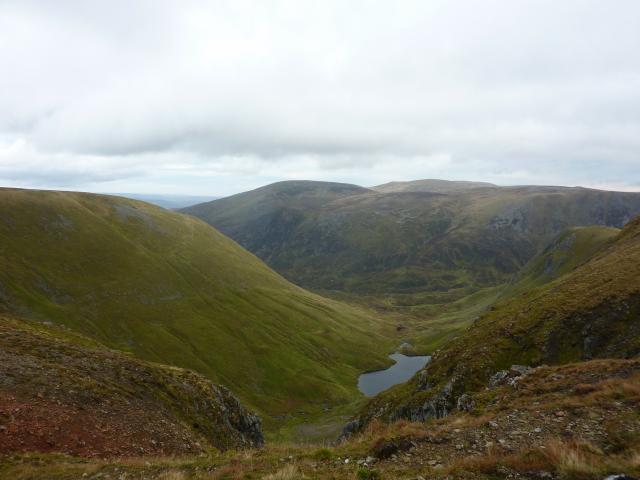 Cairn an Tuirc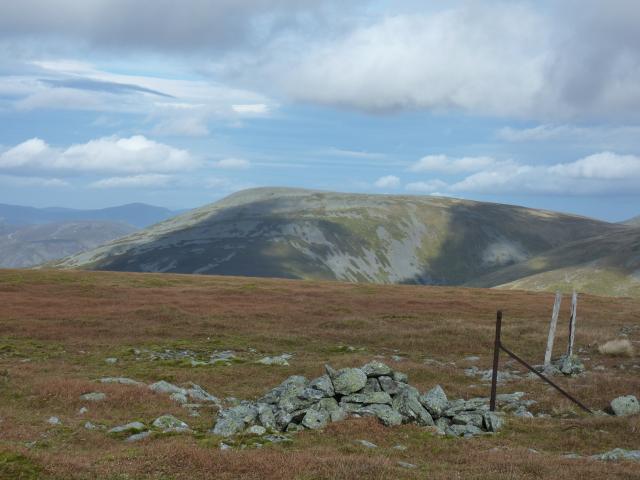 Cairn a Claise is also a rather rocky top and has a substantial dyke running along it's length. Lunch was had a little further on in a hollow looking out over Caenlochan Glen.
On the ascent of Glas Maol (and on descent) we encountered many scientific looking "experiments". Closhes or stones appeared to be protecting plant life. As I am not a Biologist or Botanist I can't say exactly what was going on. Some research may follow.
Biological Goings-on !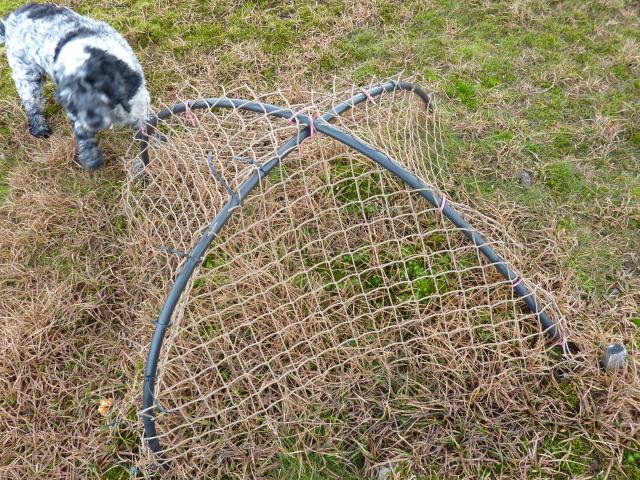 Plant Protection on Glas Maol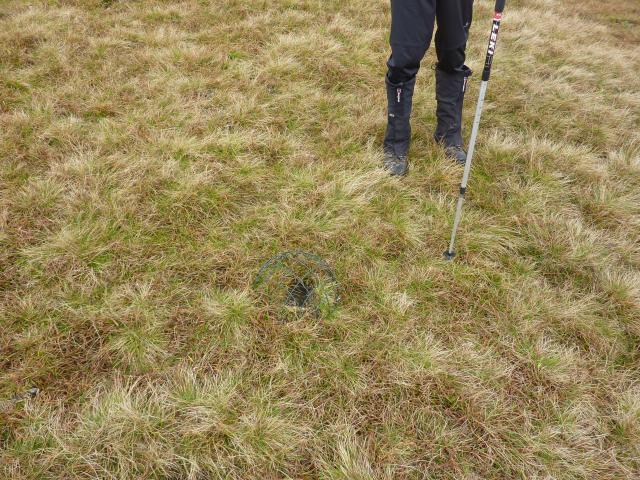 Glas Maol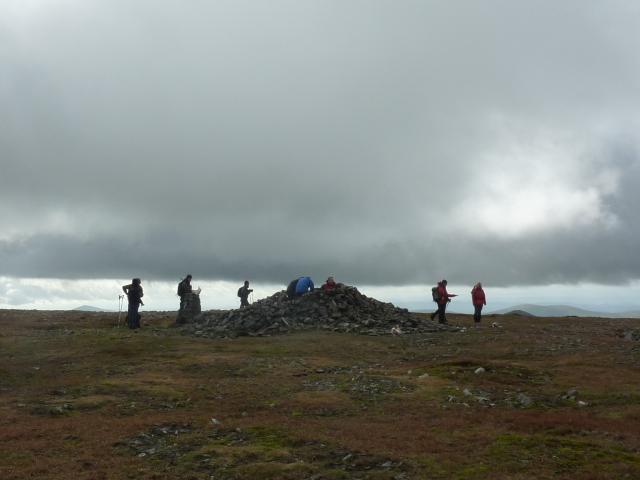 On Glas Maol (The Grey-Green Hill) we met a group from Poland who had ascended from Glen Isla. With the weather improving now, Garry formed a party (of aspirant Munroists ?) and headed out for Creag Leacach (The Slabby Rock). As I had the dog and was concered about the pads on his feet I descended to Seann Spittal on Malcolm's route which was by Sron na Gaoithe, a route I much recommend.
On 'The Mounth' heading for Seann Spittal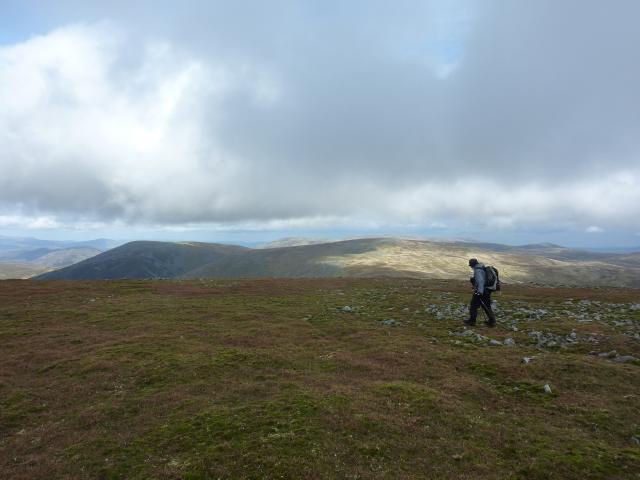 Cairn a Claise from the South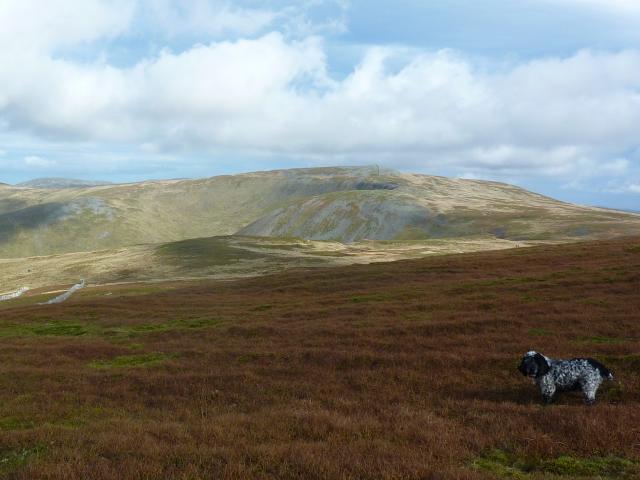 Looking to Sron na Gaoith (from the Monega Road)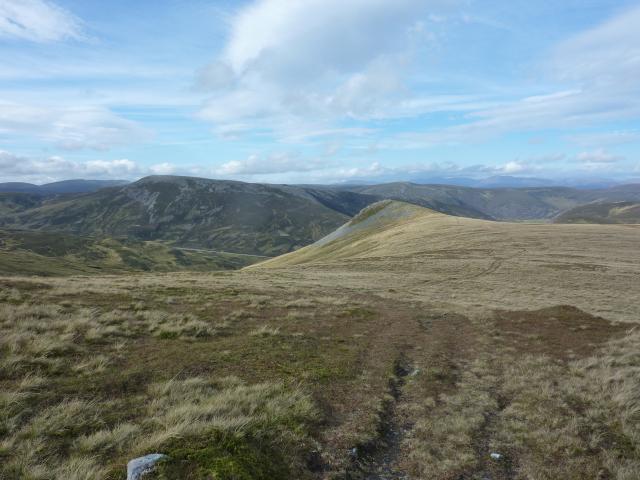 The Cairnwell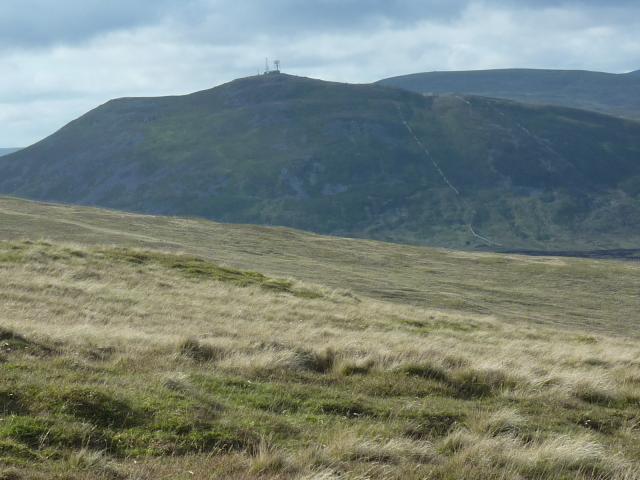 Cairn an Tuirc from The Monega Pass near Seann Spittal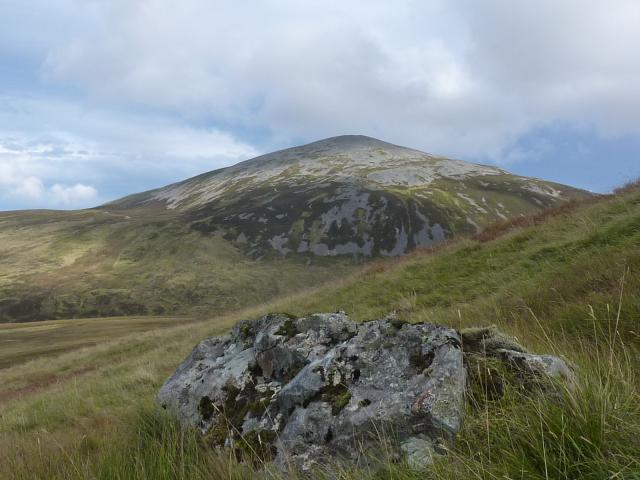 After coffee at the Café we collected the 'Creag Leacach crew' and headed back east hoping for further refreshments at the Inver Inn. Alas the Inn is no more and is to be turned into self catering apartments. We stopped at the Boat Inn in Aboyne and were home by early evening. Thanks go to Ken and Malcolm, today's drivers, who made this meet happen.