The Roy Bridge meet was held at the Climbers' Club hut in the end, a very comfortable "hut" (actually a modern bungalow) which has had new carpets fitted and new lounge furniture since my last visit. The weather was glorious and those attending made the most of it.
Roger, Malcolm and Bill went to Corrour to climb the Corbett Leum Uilleim. Rod, Mark, Malena, Viktor, Mod and Tom did the three Creag Meagaidh Munros, having climbed Stob Coire Sgriodain and Chno Dearg on the Friday. Jim did Binnein Shios, and Neil, Alex and Sue climbed Sgurr Mor (Dessary). On Sunday, Viktor, Mod, Malena and Mark set off for the other side of Loch Treig - the "Easains", and Bill did Beinn a'Chaorrainn on the way home.
A report on the groups day on Sgurr Mor follows which is mostly pictorial.
The day started misty: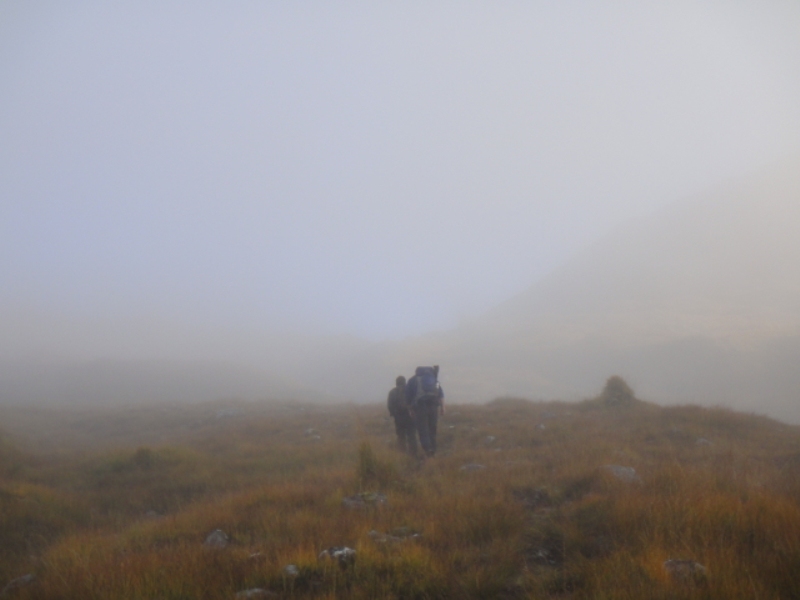 But they soon broke through the low cloud and enjoyed the views to the south.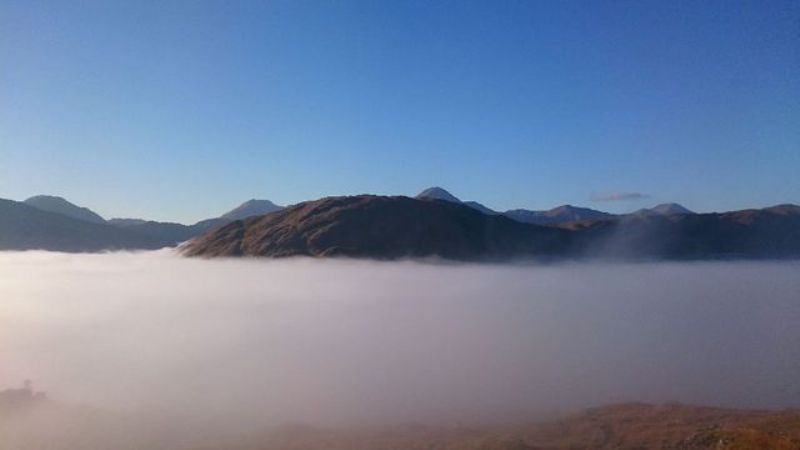 As we climbed into the pass, the objective came into view: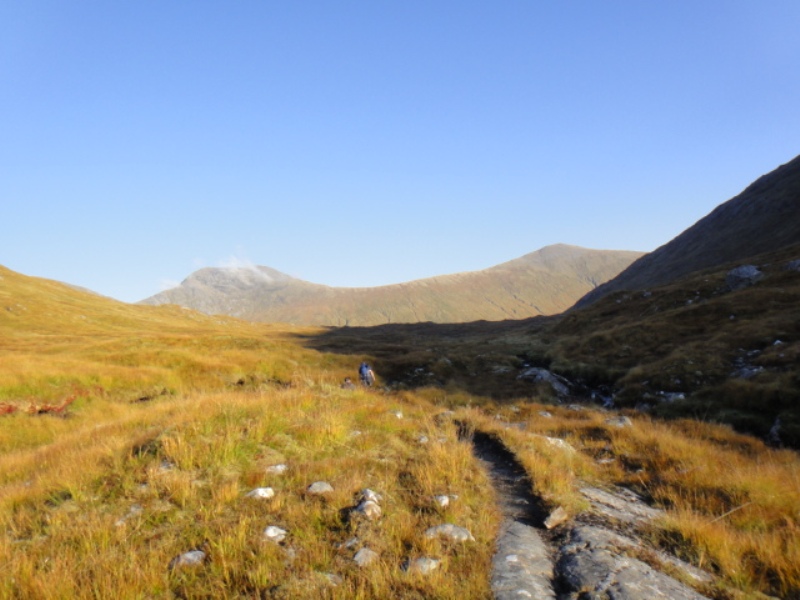 Then it was down and up again. It was a fair haul to the ridge but they were rewarded by views over Loch Quoich.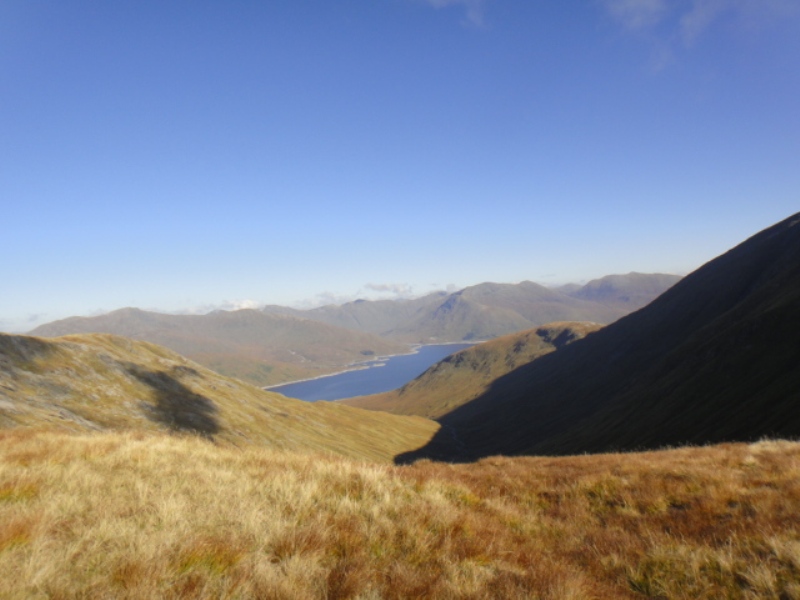 Despite the glorious views all round, their summit remained stubbornly in cloud. Fortunately, as they approached it, the cloud began to thin.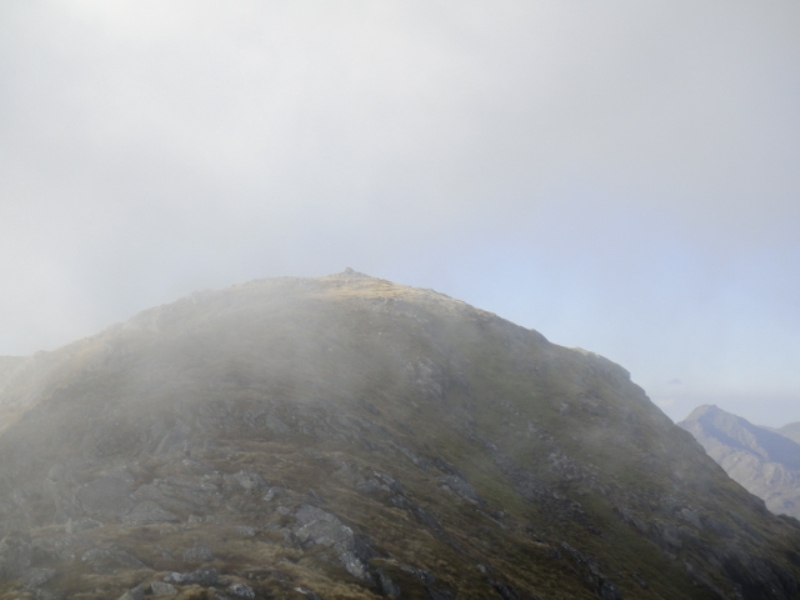 and disappeared right on cue as they arrived.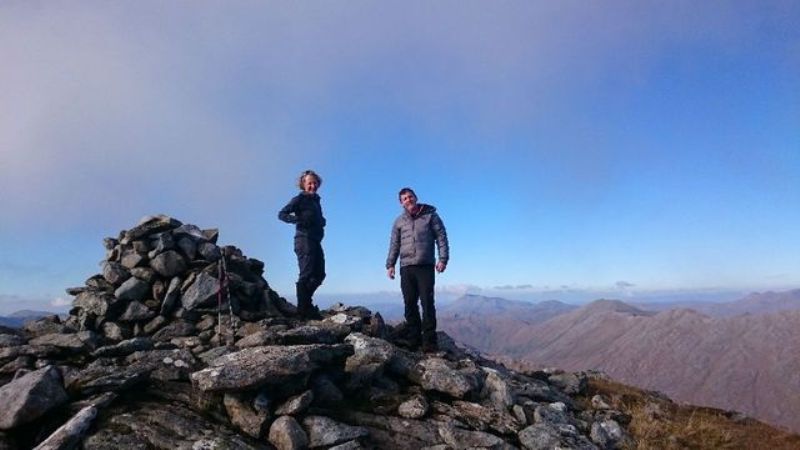 Glorious views on all sides especially looking into Knoydart: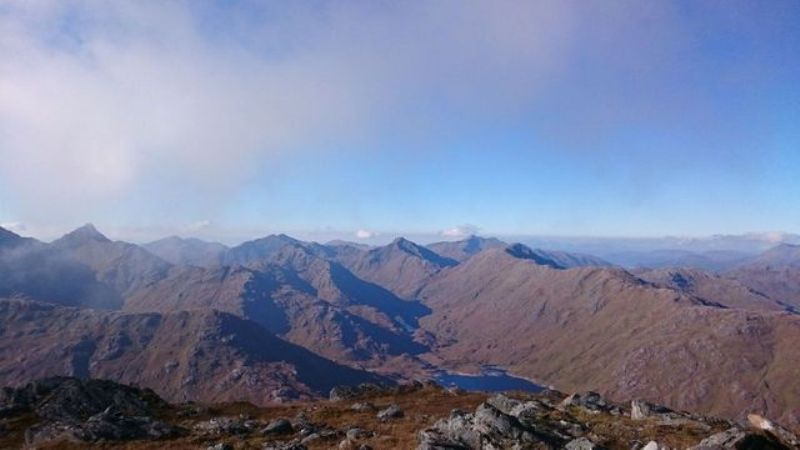 Then it was back to the ridge. The party was divided as to whether it wished to bag the Corbett but was eventually persuaded. Here they are at Sgurr an Fhurain.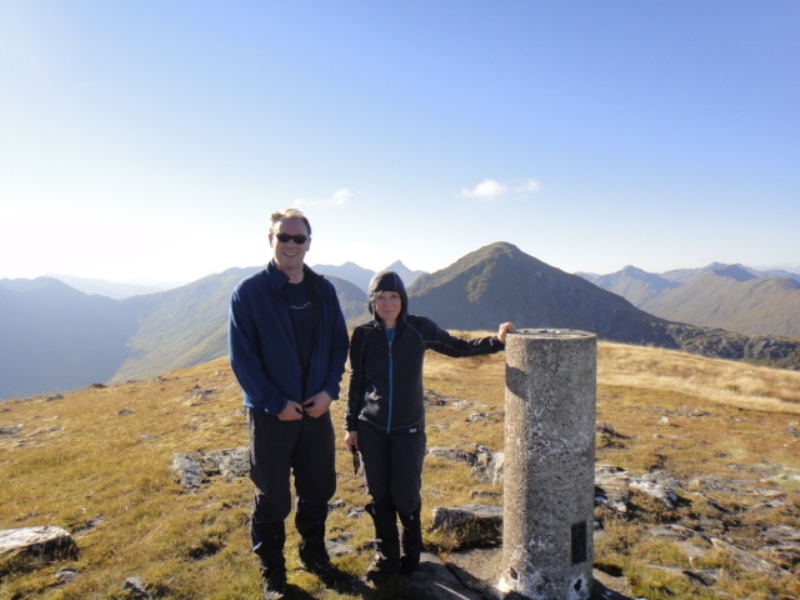 Then it was back down, up again and down again, hoping they'd be in time for dinner. It was interesting to see Gulvain from the north as Sue had climbed it 3 weeks earlier on the way to Rum. From this side, you can appreciate how long that ridge between the trig point and the summit really is!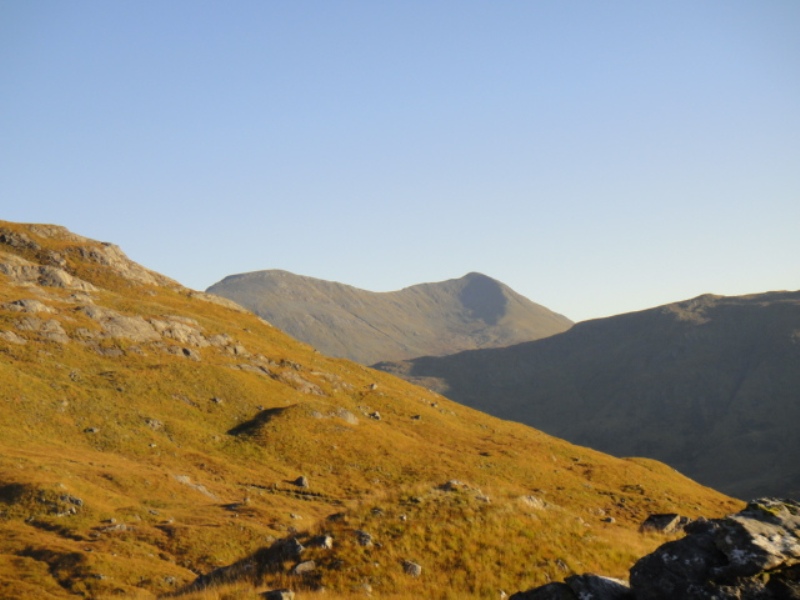 On arrival at the hut, a great team effort meant that the table was set, the rice cooked and the meal served with minimal effort from me. A pleasant evening was enjoyed by all in the very comfortable Climbers' Club hut.