Almost 125 years to the day (about 4 out) the Cairngorm Club undertook its first excursion to Ben Rinnes.
Following in the footsteps of our predecessors eight of us departed Aberdeen on the minibus at 7am. Having made good time it was agreed to breakfast at Tomintoul, where various filled rolls, teas, coffees and cakes were all eagerly scoffed before setting off again for the East end of Ben Rinnes.

We duly arrived and the main party Benn, Carlos, Izy, Linda, Mike and Garry set off up the Hill. Ken and Lydia, having opted for the Speyside way (so as to keep Ben Rinnes for Lydia's last Corbett) took the minibus round to our destination before heading off for Tomintoul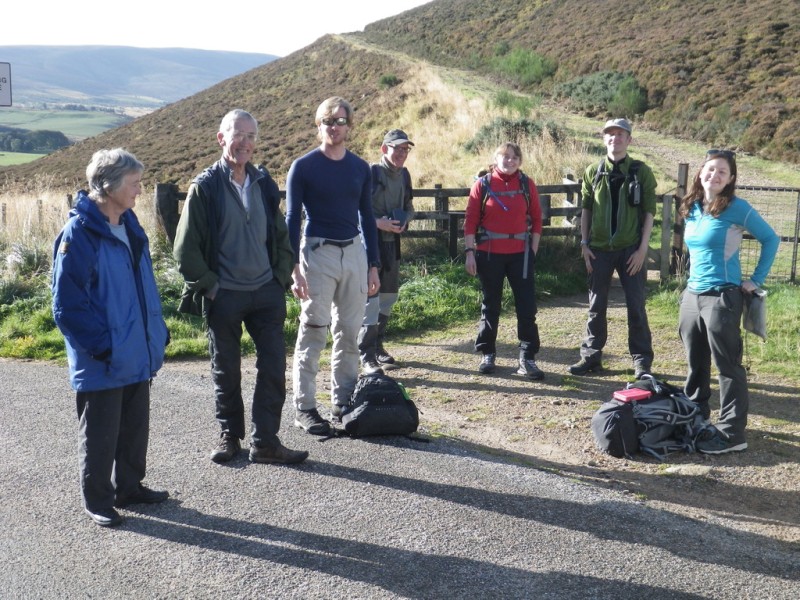 The air was crisp and we made good time on the path toward the summit tor Scurran of Lochterlandlich.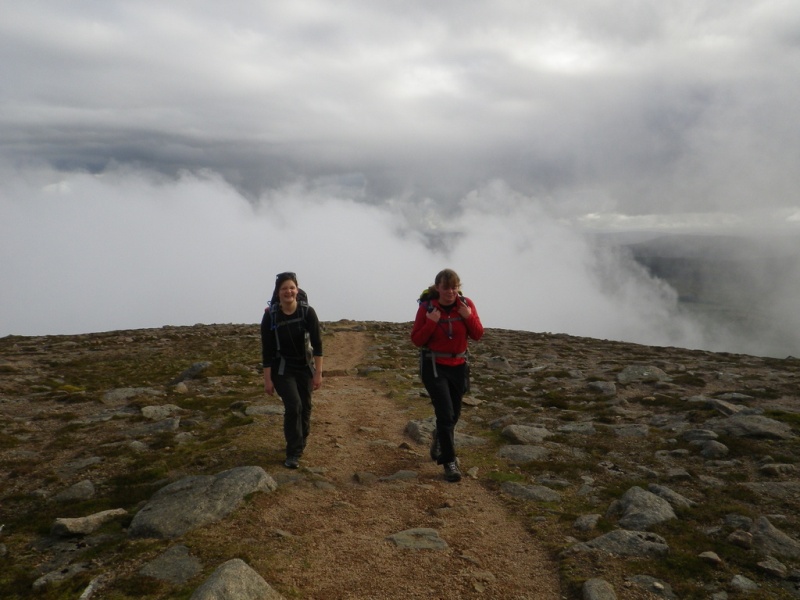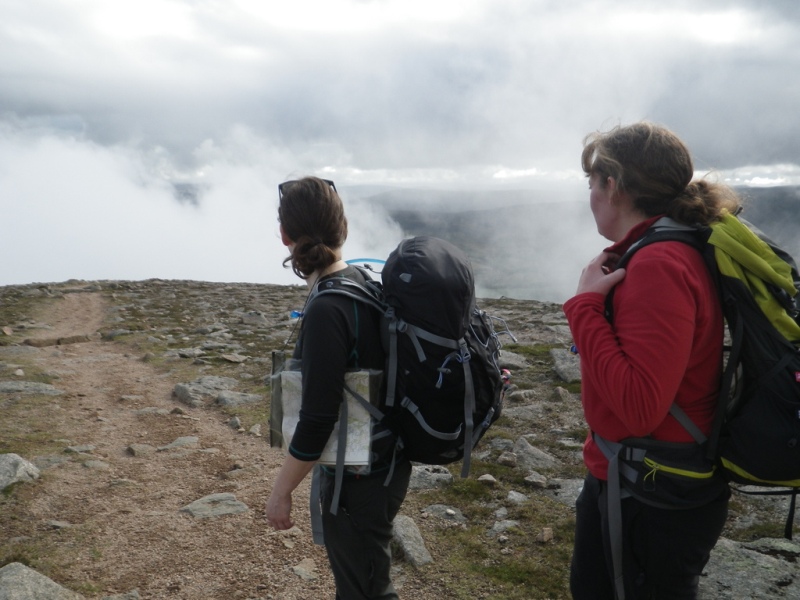 We spent some time on the summit eating sandwiches, admiring the view and the thoughtful summit indicator that pointed out not hills, but whiskys.

Setting off for the Scurran of Well we decided to undertake some navigation practice, counting paces and taking bearings to try and find the elusive Hangman's Craig. Having arrived at the spot, confirmed by GPS, nothing of any note could be found, perhaps it's just the name for that part of the hill. But the showers, that so excited Carlos were in sight.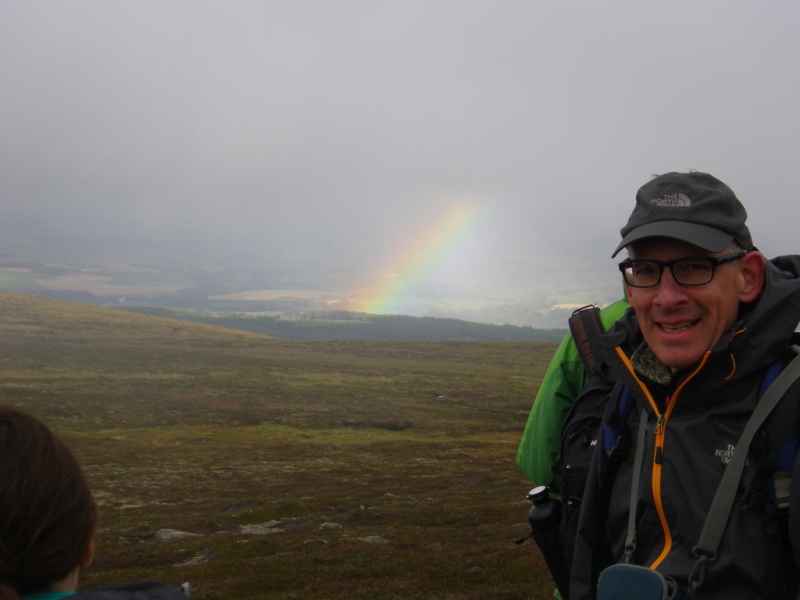 And so on to the next Scurran.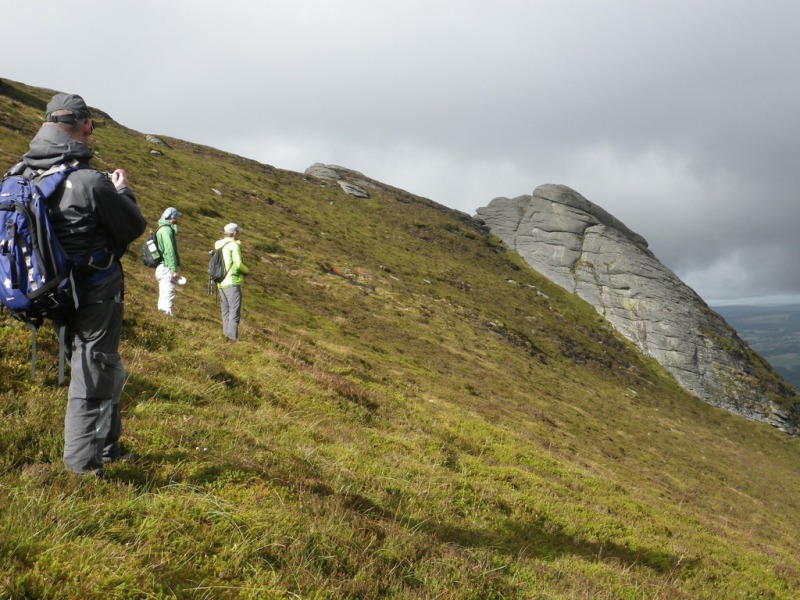 On arriving we partook in the time honoured tradition of leaving an offering in the pin well, 15p and a safety pin, before setting off for the final Scurran, Scurran of Morinsh. It was here that we were hailed upon, so perhaps our offerings had been an insult!
We then started our descent to the west over some largish peat hags and rough ground, but finally we made the Speyside Way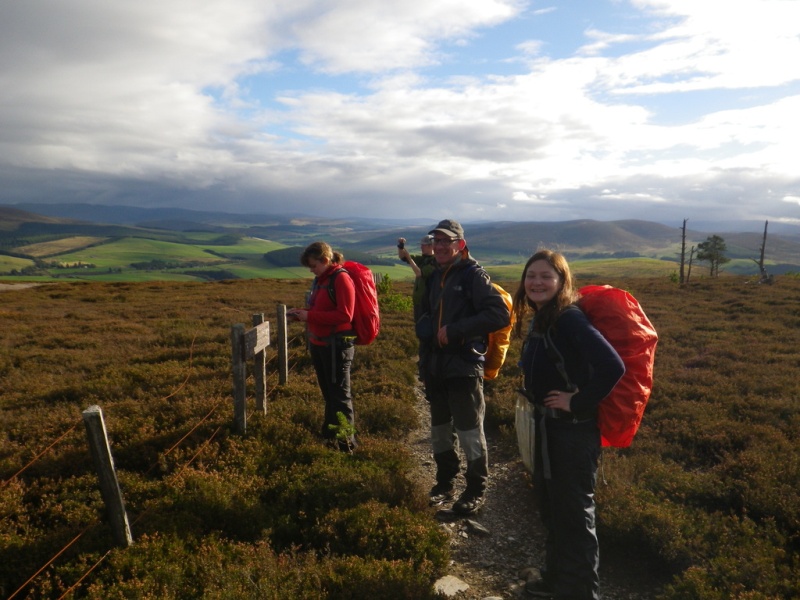 Which we followed down to the waiting bus at Glenlivit Hall.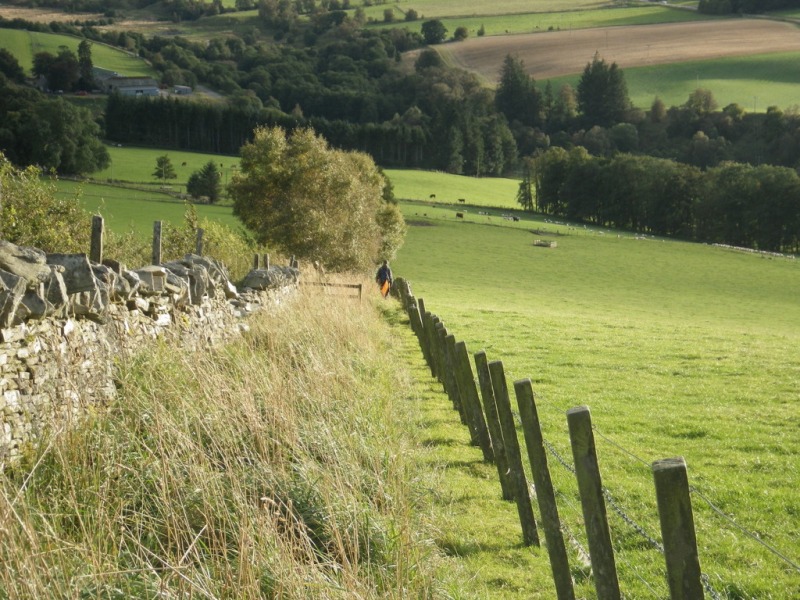 After changing we drove round to Tomintool where Ken and Lydia were waiting and headed to the Glen Avon Hotel for drinks and an excellent bar meal. Finally it was off back to Aberdeen arriving at about 20:30.
Thanks to every one for a great day out, enjoyed by everyone - and the great photos.