The 2012 Traverse was attended by seventeen Club members and one guest. Seventeen travelled on the early bus out of Aberdeen and one member (who had been involved in the ongoing renovation of a Mountain Bothy) met them at Linn of Dee at the end of the day.
Today there were going through the Lairig Ghru (one from Coylumbridge and one from the Sugar Bowl Car Park)and two tackled Bynack Mor from Coire na Ciste. Most (and the Westhill Club) disembarked at Coire Cas Car Park and made for the plateau by either the Fiacall Coire Cas or the 'Goat Track'. Two members set off together for Fords of Avon Refuge (which they reached in 2hrs 20mins) by way of Sron an Aonaich , Ciste Mhearad and The Saddle before going their separate ways (one to Creag Mhor and one over Beinn a' Chaorainn and Beinn Bhreac). Two visited Carn Etchachan and Derry Cairngorm and one went to Hell's Lum, Carn Etchachan, Ben Macdui and over Carn a' Mhaim. The Presidents Party descended Coire Dhomain to the Shelter Stone and then went by Loch Etchachan and over Derry Cairngorm. The Day Meets Secretary plus two ascended Ben Macdui and made a descent in the wind and cloud by Sron Riach.
Cairngorm from the 'Goat Track'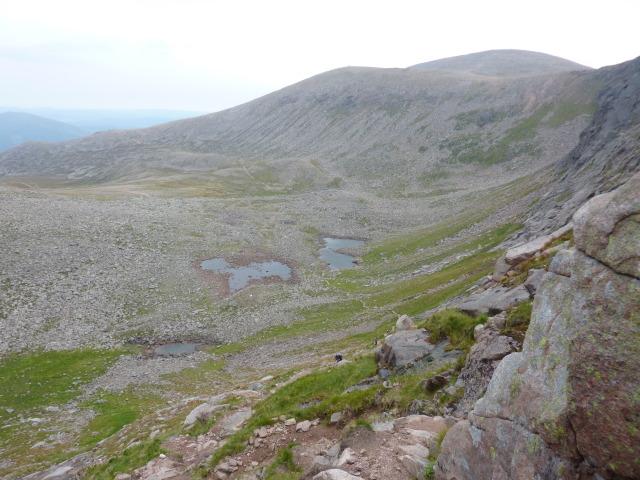 The President's Party in the boulder field (Coire an t-Sneachda)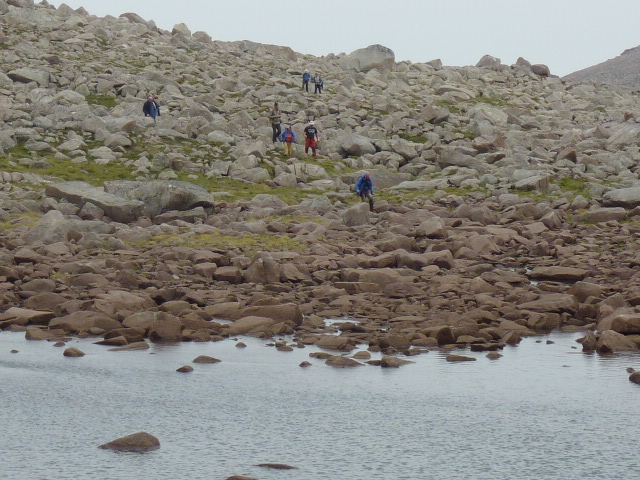 'Mad clouds' heading south-west for Ben Macdui, with Cairn Toul beyond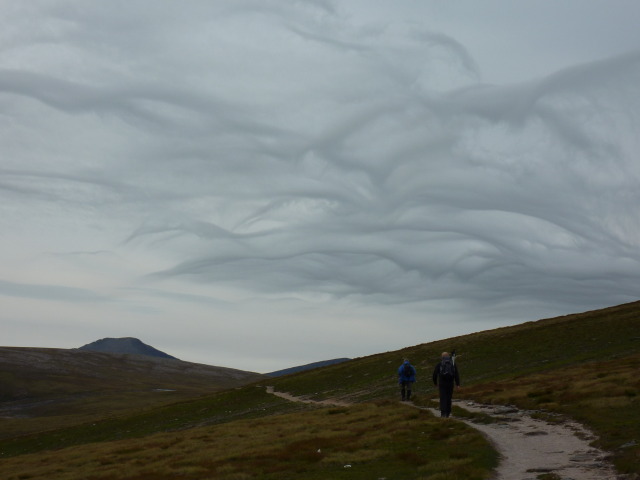 Path repairs at Lochan Buidhe with Cairngorm beyond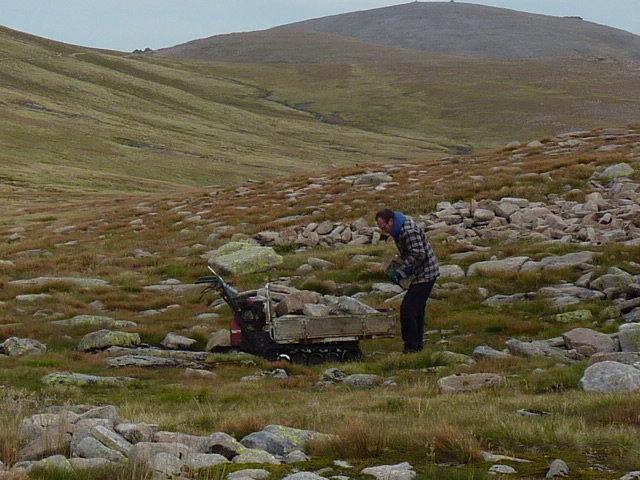 The Garbh Choire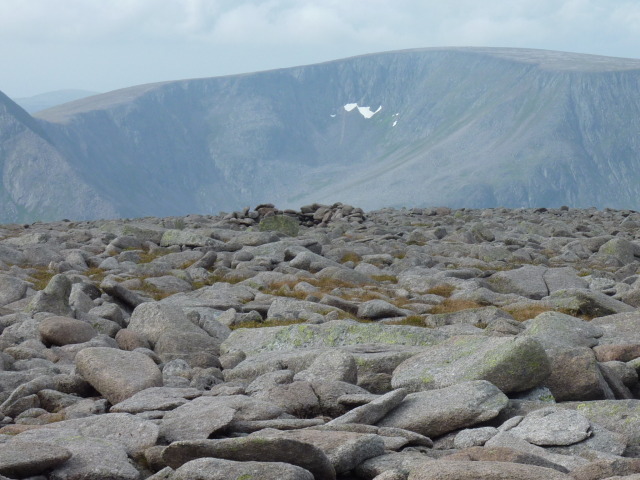 Cairngorm Club indicator on Ben Macdui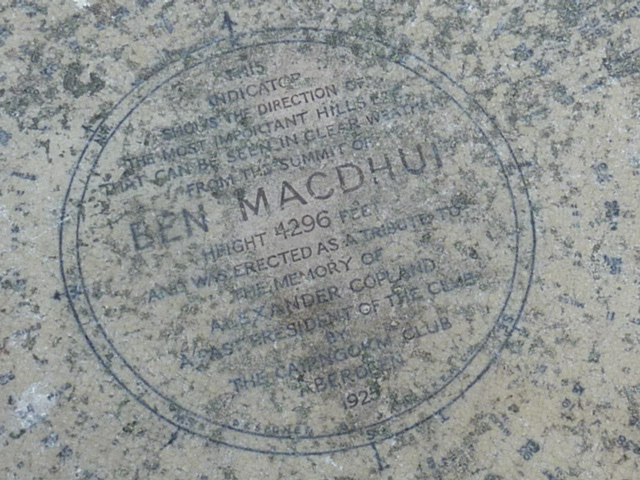 The day started off bright and clear (though a bit blowy) with cloud lowering onto Macdui and the other high hills around 12.45pm. At the end of the day with everyone safely on board the bus they left for the Inver where one or two light refreshments were enjoyed by all.