Fifeteen members and one guest attended the September Day Meet of 2013 which was a traverse from Coire Cas to the Linn of Dee. The weather turned out to be even better than forecast (clear tops and light winds) and everyone managed to get across on their chosen route, with time to spare. We were joined on the coach by the Stocket Hillwalking Club who managed to attract 28 of their members and so travelled up to Coire Cas on a full bus.
Gordon alighted at Glemore and travelled by the Lairig an Laoigh , bagging the Corbett Creag Mhor en route whilst the remainder of the CC got going from Coire Cas Car Park.
Our bus at Coire Cas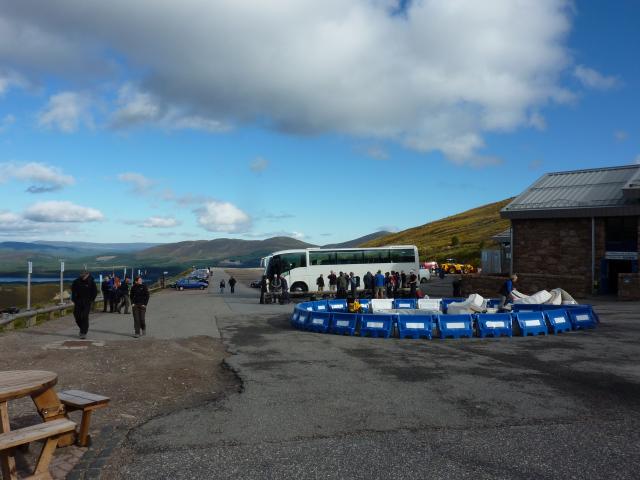 Today's President's Party (PP), organised and led by Donna, ascended Ben Macdui and Carn a' Mhaim and because it's number contained four new individuals (3 new Interim Members out for the first time and one poached member from the Stockets out for the first time) I decided to join and give Donna a hand if required.
What follows is a mostly pictorial account of the PP route which gained high ground by way of the Goat Track. We forded the Luibeg burn on the long march home and made the 18.30hrs departure time with 50 minutes to spare!
Looking North on the walk-in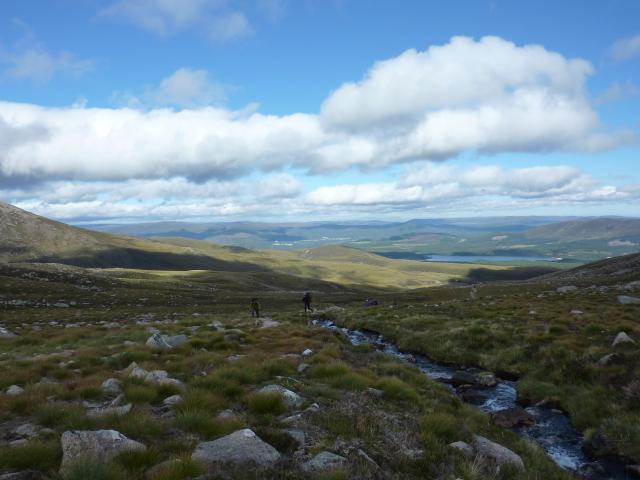 Donna's "Scrambling Route" high up on the Goat Track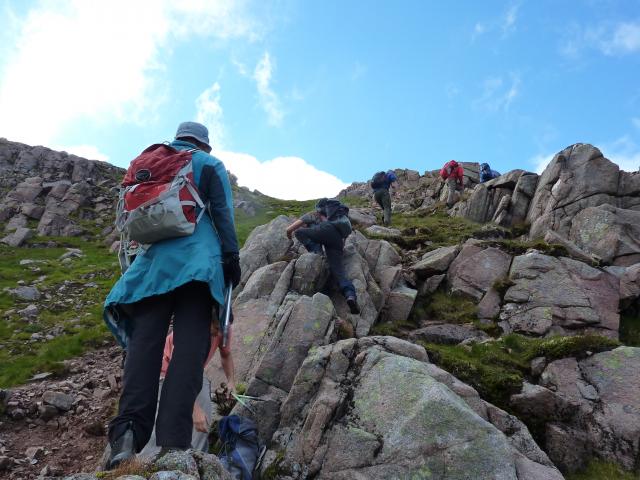 Club members resting (Fiacall Coire an t-Snechda, behind)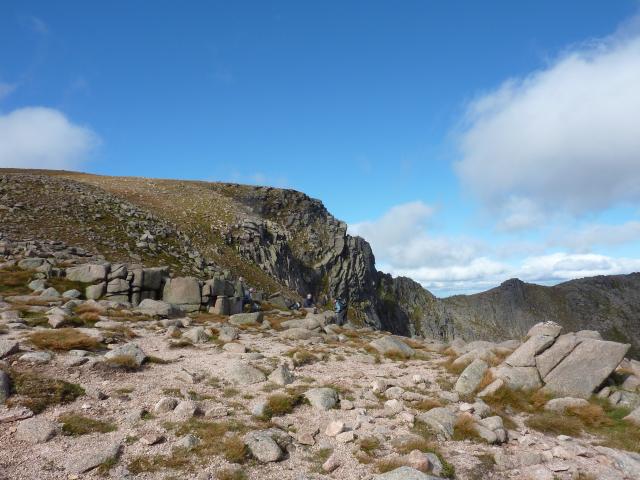 President's Party on plateau (Donna being cheeky!)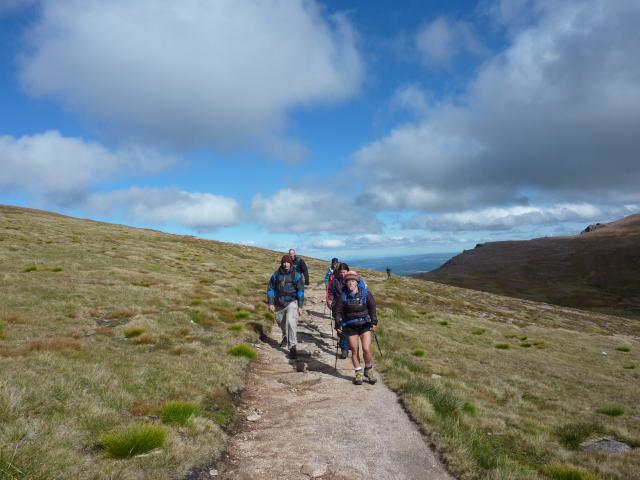 Beinn Mheadhoin from just beyond Lochan Buidhe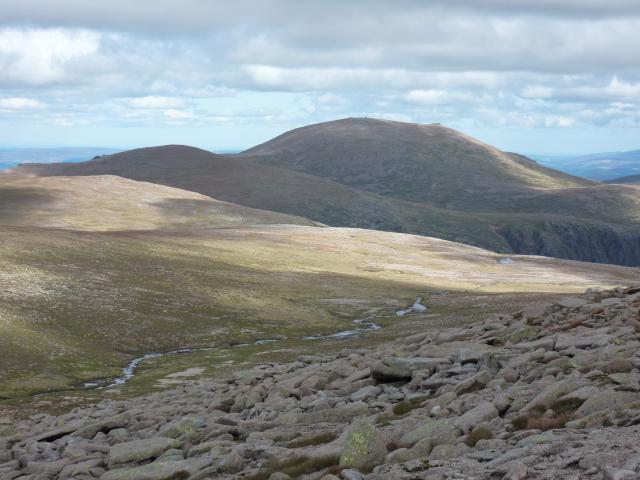 Coire Bhrochain (left) and Coire Ruadh (right facing)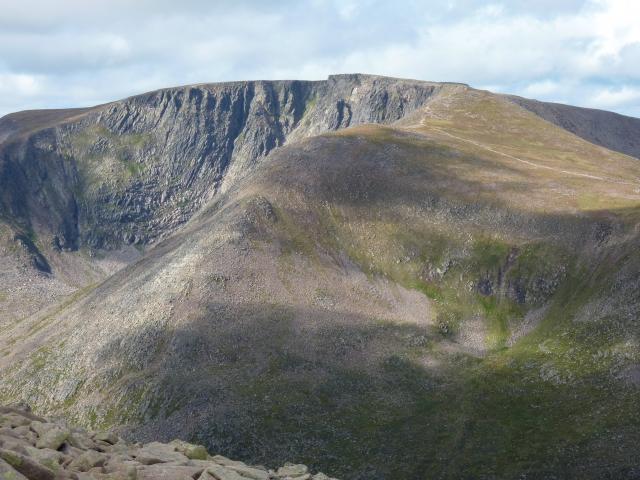 Braeriach and Coire Bhrochain from just beyond the March Burn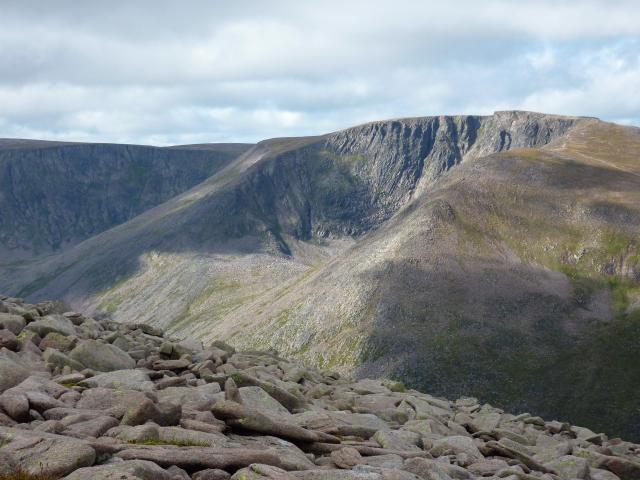 Cairn Toul and Sgor an Lochain Uaine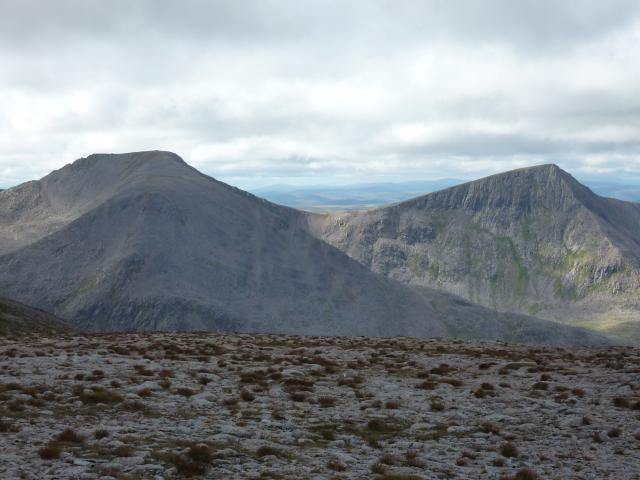 Garbh Coire and late lying snow beds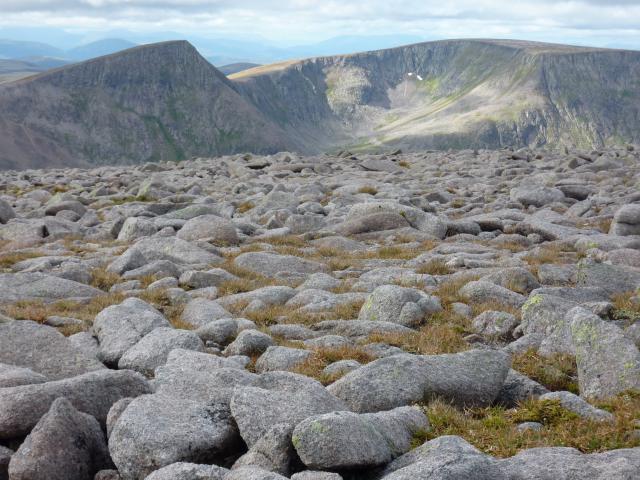 Sandy (with Coire Bhrochain beyond)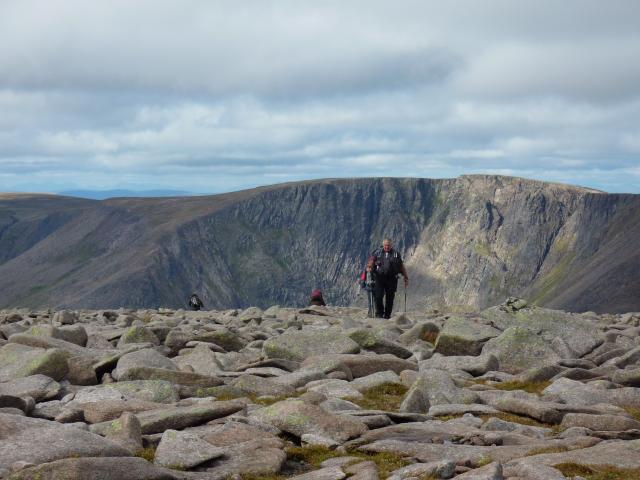 We reached the summit of Macdui around 12.40pm or 2hrs 50 mins from the bus but did not linger by the "sangars" on the summit. We took lunch in the Sappers' Bothy http://theuplandofmar.squarespace.com/sappers-bothy/ which gave a little shelter from a chilly wind.
Cairn Toul (showing the excellent scrambly SE Ridge on left)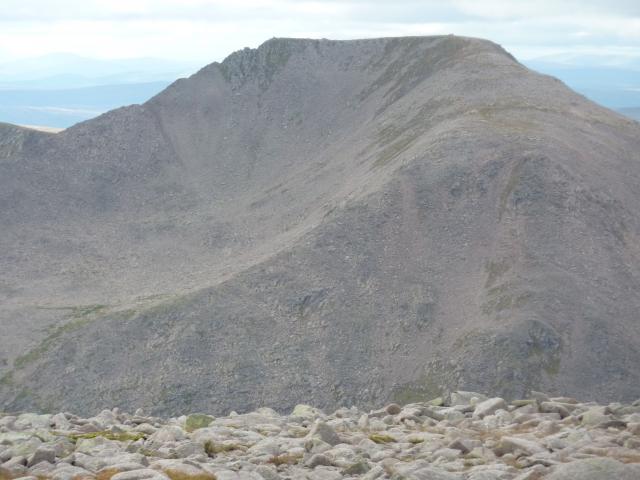 Leaving the Sappers' Bothy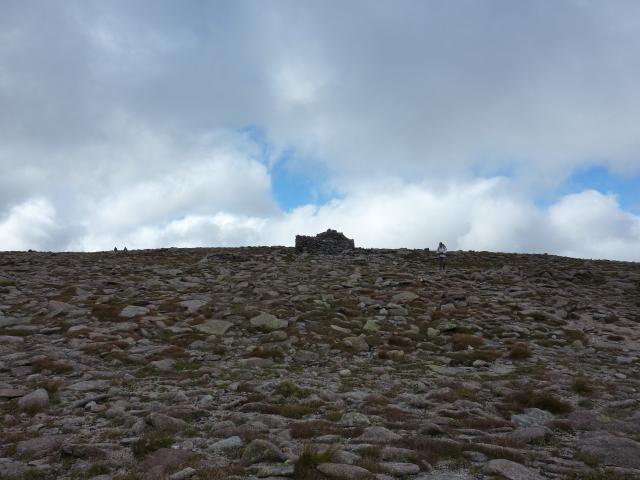 Once we got moving again we were joined and subsequently "overtaken" by a group of around 8 Stockets.
Descending by the Allt Clach nan Tailear for Carn a' Mhaim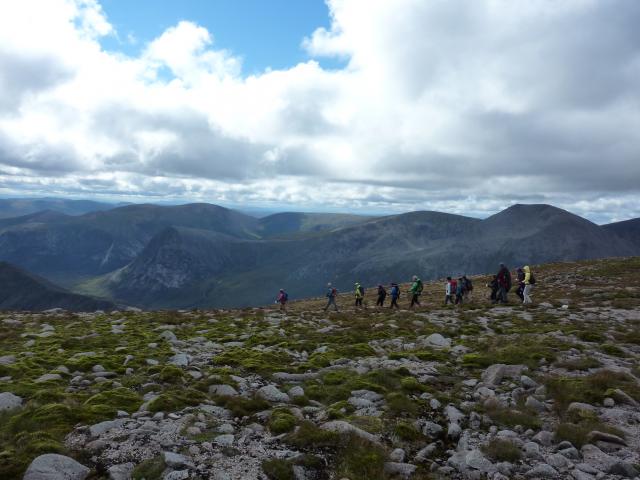 Carn a' Mhaim, Beinn Bhrotain and The Devil's Point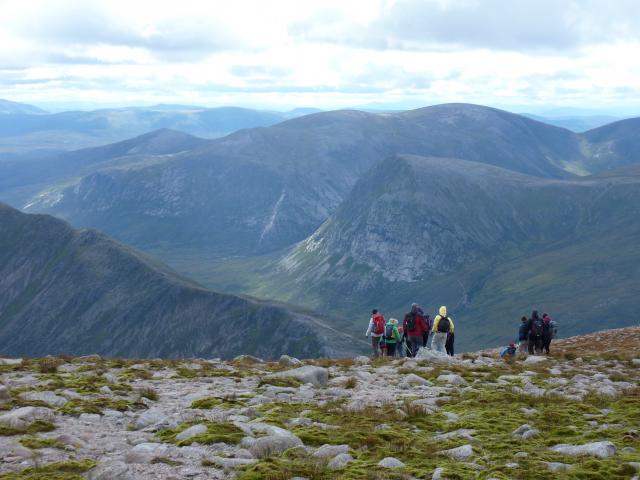 Our descent to Carn a' Mhaim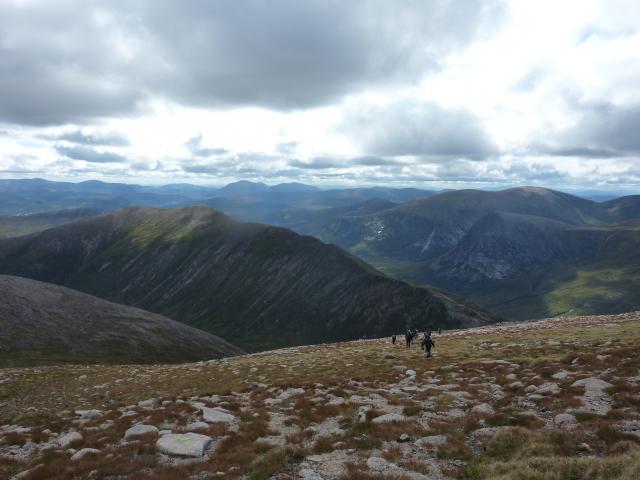 Rescue 137 in the glen far below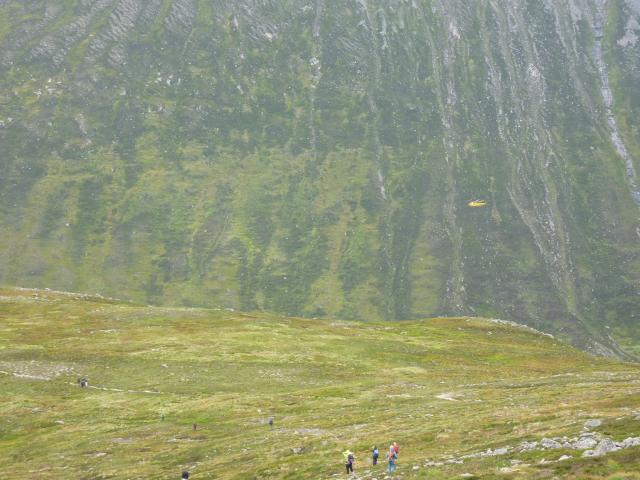 Braigh Riabhach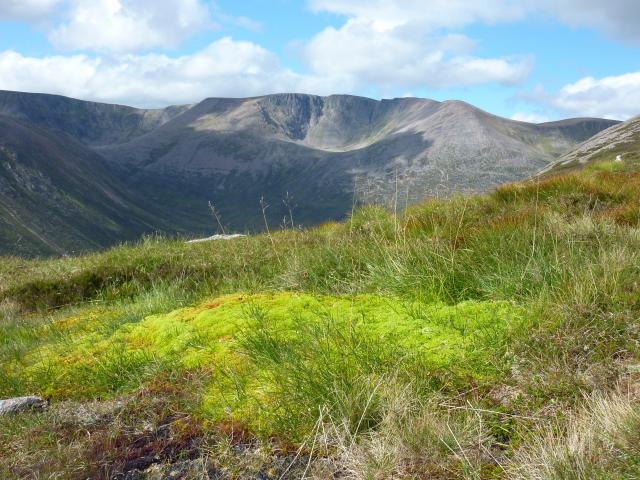 Looking to Carn a' Mhaim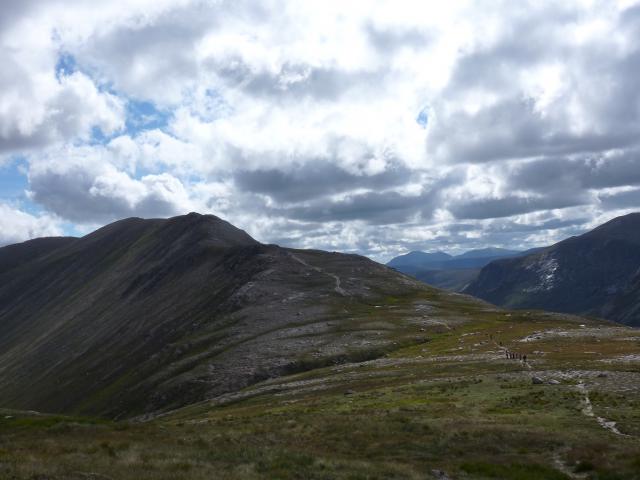 Looking back to Ben Macdui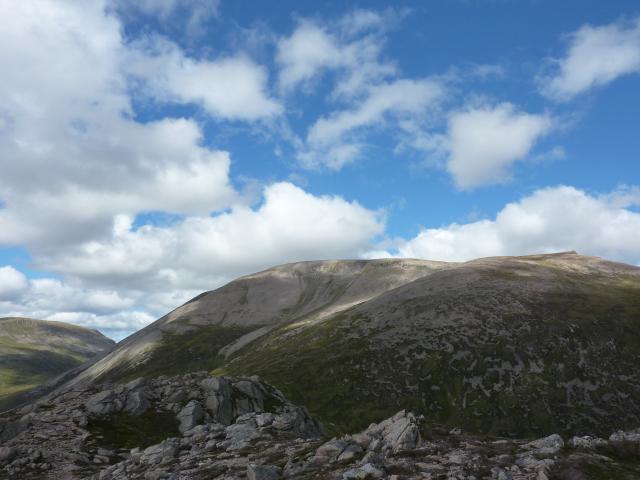 PP on Carn a' Mhaim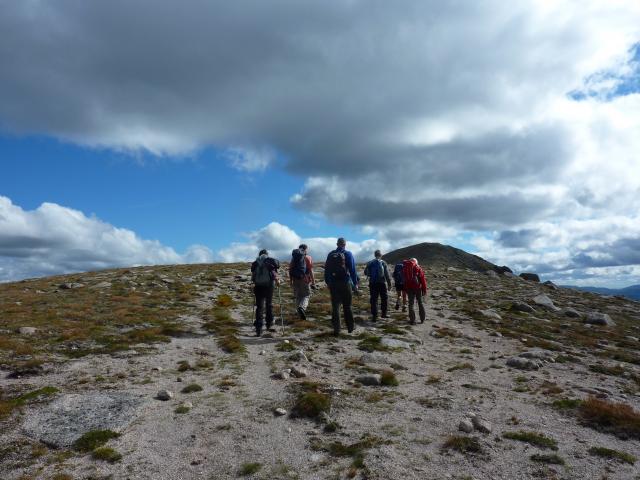 On Carn a' Mhaim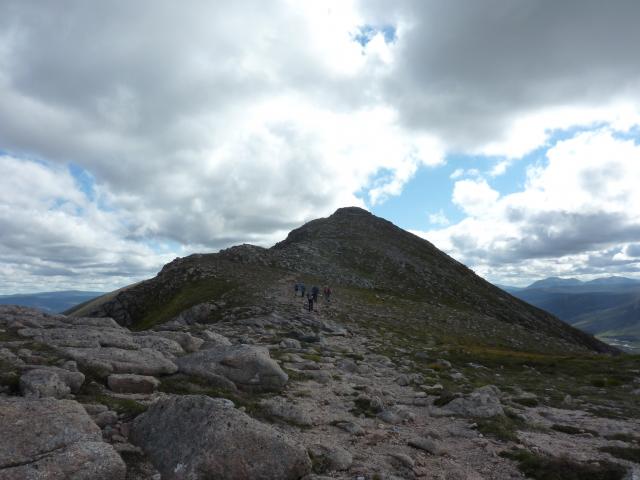 Ben Macdui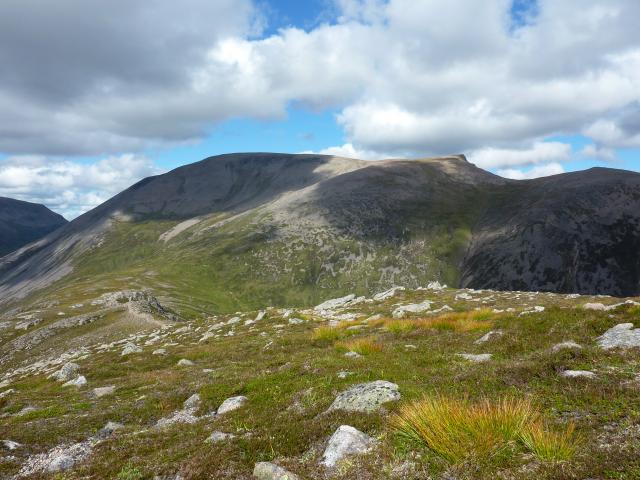 Corrour Bothy in the Lairig Ghru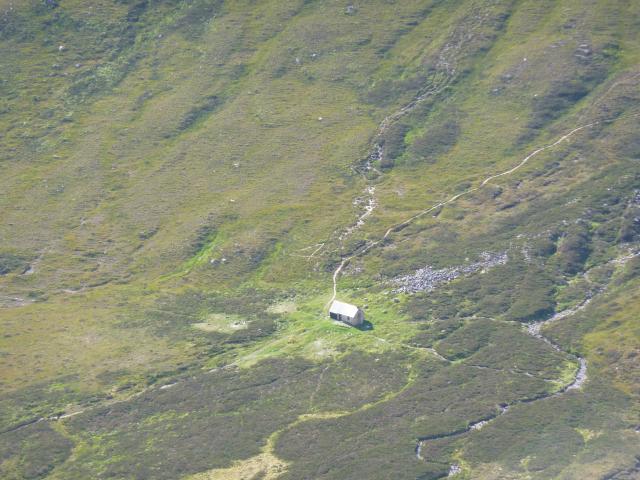 Nearly on Carn a' Mhaim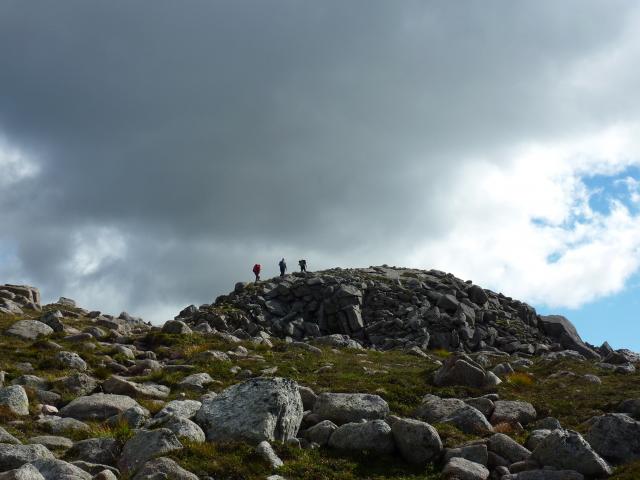 Looking back up Lairig Ghru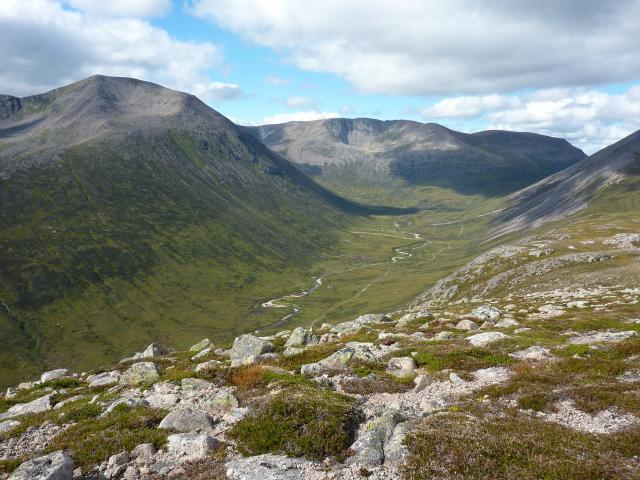 In summary this was an excellent day in the Cairngorms, a quality traverse.
"Cairngorms Forever !!"